When it comes to dirt bike helmets, you don't want to make any compromises. Although dirt bike helmets come at a slightly higher cost in comparison to other helmets in the market, they are definitely worth every penny that you spend.
These helmets often flaunt a perfect interior fit and focus on the comfort and ease of use for the users. This is one of the reasons behind the popularity of dirt bike helmets in the market.
What are some of the new features that the Pro 2019 dirt bike helmet corresponds to?
For starters, the new Pro 2019 dirt bike helmets are equipped with an intermediate oval fit. This perfectly surrounds the head and are completely comfortable to wear. This reinstates the comfort quotient provided by them.
Shell design and the protection level
Next up, let us talk a bit about the protection level and shell design of the dirt bike helmet. Most helmets today are DOT and SNELL approved.
Another feature that these helmets are performance-centric. In effect, these helmets do not use fiberglass, but instead use a more modern super fiber in its place. This does a lot of good to the product in a way such that its performance significantly improves.
How is super fiber a better choice of material in this regard? Essentially, it is known for its penetration resistance and tensile strength. All thanks to its complex Laminate construction, this material proves to be very strong and robust. However, this does not change the fact that these helmets are extremely lightweight and do not feel too heavy on the head.
More often than not, these helmets are equipped with an effective ventilation system. This concept is backed by a top vent in the central position that makes way for an increased airflow system. In addition, it also features under-peak air intake system to allow the passage of cool air inside. The vent grill near the chin proves to be yet another source of ventilation. This effectively allows the air to move into the helmet but blocks out outside debris and particles.
Unlike most other helmets, dirt bike helmets work well and give optimum comfort to your jaw area. This is all thanks to the facial contour system that comes packed with essential foam support
How about a helmet that keeps your head and face cool all the time, especially during those long bike rides? All thanks to the product's dry cool liner, the special micro water cells improve the moisture movement inside the helmet to maintain the cool environment. In addition, it also dries fast and effectively.
Using your favorite goggles with your helmet is not a problem anymore! The goggles do not get displaced even in the rough and long journeys, all thanks to the strap locator. Lastly, the new longer and wider peak help deal with the problem of lifting during the high-intensity rides!
The Wrap Up
As is evident, dirt bike helmets are equipped with an array of cool features which make them a must-have in the industry.
Author's Bio:
Motocross Advice is the bible for every motocross rider out there. Martin, the author of Motocross Advice, is a lifelong motocross rider and consultant who is determined to give high-quality advice on what motocross gear and parts to buy.
Related Posts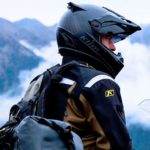 6 Best Dual Sport Helmets
6 Best Dirt Bike Helmets – Entry Level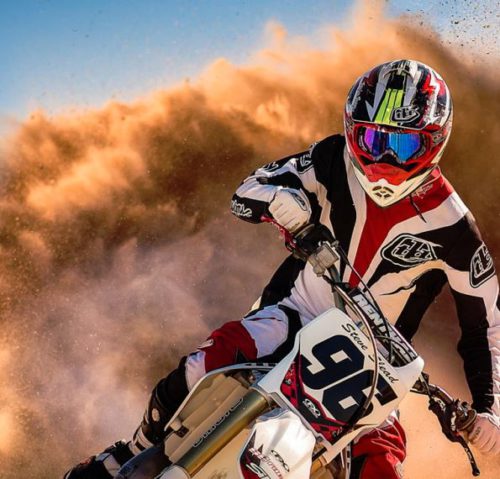 Buying A Dirt Bike Helmet – What You Need To Know
Please follow and like us: