Choosing the right motorcycle boots is crucial to protect your feet and ankles as well as balance properly, especially for short riders. And if the rider is a woman, you have to be more careful about choosing boots. This is because women's motorcycle boots have to satisfy a woman with comfort, practicality, and style to enhance their femininity.
In addition, short riders need extra height to balance a motorcycle without leaning and tiptoeing. But the thing is more difficult as the online and offline markets are overflowed with different motorcycle boots.
For your convenience, in this article, we let you know some significant factors of buying women's motorcycle boots, especially for short riders. So stay with us by reading this.
Why Do Short Women Riders Require Special Motorcycle Boots?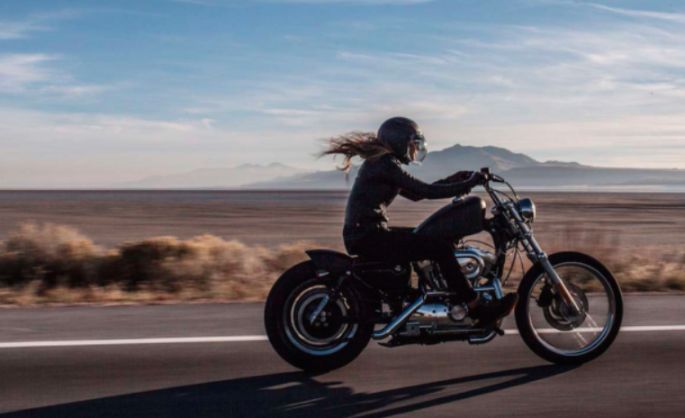 Being short in size does not mean that you cannot ride a motorcycle. It will simply be a hindrance to your natural way of riding.
But that doesn't indicate you have to stop riding completely. If you are vertically challenged, you will face problems reaching out to the foot controls. In addition, you may have issues with the seat height too.
You may be required to lean on one side to balance in some situations. This will be more difficult for short lady riders. In that case, wearing short riders Motorcycle Boots that have thick soles can help to keep your feet on the ground.
Typically, some motorcycle boots are added a few inches of height so that short riders can maintain balance while riding.
Why Is Wearing Motorcycle Boots So Important?
Wearing boots while riding a motorcycle is equally crucial for both men and women. Riding a motorcycle is very risky and can sometimes cause severe wounds.
Below we have demonstrated why you should wear motorcycle boots as safety gear while riding.
Keep Your Feet Warm
Motorcycles don't have any protection like other vehicles have. Riding at 60 miles per hour on the highway can make your feet feel cold, even at 80 degrees outside. That means you will need to wear something that makes your feet feel warm as well as your body.
In that situation, wearing motorcycle boots will be a good choice. This type of boot is quite breathable so that your feet will not feel too warm.
Protect Your Feet
Riding a motorcycle can be really unsafe if you don't prepare yourself beforehand. Prepared means wearing the right riding gear while riding motorcycles. Boots act as safety gear that protects you from injury more than you can imagine.
Motorcycle boots provide complete protection so that your feet remain safe even if they get crushed.
Motorcycle Boots Are Comfortable
Along with being warm, motorcycle boots provide much more comfort than regular shoes. Typically, these types of boots have cushions on the inside and fit your calf like a glove.
Although cheap boots don't provide such advantages, you should go for a good quality pair otherwise you will feel uncomfortable and you won't want to wear them.
Ankle and Foot Support
Your ankle and feet need additional support when they support around 400 pounds.
Your motorcycle and yourself, as well as your passenger, could weigh as much as 800 pounds. When you stop at a point, you have to take much of that weight on your feet at each stop. In that case, your ankle and foot will take a lot of pressure without wearing the right boots.
Motorcycle Boots Are Waterproof
Besides the wind, snow and rain are also a concern when riding a bike. Although most people don't like to ride in bad weather, you should prepare for anything.
The weather can alter at any time, especially when you want to go on a long trip. In that case, using the right boots will keep your feet from getting wet.
Different Types of Motorcycle Boots
You will find different types of motorcycle boots in the online and offline markets. The most common types of boots are race boots, touring, cruiser, and Harley. Below we have made a brief description of these boots.
Racer Boots: Even though these boots look cool, they have less air resistance when riding. Racer boots offer good protection even if you crash your motorcycle.
Touring Boots: Touring boots are a good choice for those fond of traveling long trips. These boots are more durable and comfortable for both walking and riding.
Cruiser Boots: These boots look like leather finish and are suitable for those who don't want to sacrifice comfort. For those whose riding is a fashion, they love this type of boot.
Harley Boots: Harley boots are usually made from high-quality leather, and you can do anything with them. These boots are an excellent option for those looking to be decent motorcycle riders.
Things You Should Consider Before Buying Women's Motorcycle Boots for a Short Rider
Choosing the right women's motorcycle boots is one of the most crucial things, especially for short riders. Generally speaking, picking which one is suitable for women ultimately depends on your personal needs and preferences.
Below we have outlined some crucial factors you should keep in mind before buying motorcycle boots.
Types of Boots for Women
If you are a professional rider, you already know the various types of boots available on the market. Women's motorcycle boots come in different styles, colors as well as durability.
As women don't want to sacrifice their style and comfort while riding a motorcycle, they should pick boots with their preferences.
Type of Ride
You should consider your type of riding style while purchasing motorcycle boots. Typically, these boots are varied on paved roads and off-road trails. Boots for morning street riding will not be suitable for motocross riding.
In addition, motorcycle boots for winter riding will not be comfortable to use for riding in summer.
Height of Boots
The height of the motorcycle boots completely relies on your riding purpose. High boots are suitable for sports or racing rides to protect your legs.
On the other hand, choosing short boots is good if you want to use the boots in your daily routine.
Short riders should go for high shoes according to their suitable height. Some boots have hidden height insoles and upper leather backup.
Materials and Construction of Boots
The materials used to make your boots help you achieve your goals. Most motorcycle boots are made of leather, enabling riders to use them for a long time.
You will also find some boots made of wool and plastic. In addition to quality materials, you need to pay attention to their stitching and sole quality.
Comfort
Your chosen motorcycle boots should fit your feet properly so that you can feel comfortable as long as you wear them. Wearing the wrong size boots will make you uncomfortable even if you wear them for a short time.
Typically, motorcycle boots can be hard and stiff in their new condition. After a few days of use, these boots fit the shape of your feet so that they fit comfortably.
Sole and Insole
The sole of your motorcycle boots should be sturdy to protect your feet. At the same time, provide enough flexibility so that you can feel comfortable when operating the brake and gear levers.
Besides, picking boots with anti-slip rubber soles is crucial to not feel challenged when riding in the rain. Short riders should choose boots with a high thickness sole that will make them taller.
Reinforcements
Reinforcement is one of the crucial things to offer you maximum protection. For the highest safety, make sure your chosen motorcycle boots are reinforced around the ankle, heel, toe, shin, and outer areas. This will help you to ensure minimum shock and low abrasion.
Besides, high reinforcement will prevent your toes from any injuries when touching the ground on tight bends.
Breathability and Waterproof Boot
Your boots should have good breathability, especially in summer. Otherwise, your feet will feel damp really quickly and produce bad odors. Not only that, it will affect the lifespan of your motorcycle boots.
In addition, riding will be challenging for you in the rainy season by soaking your feet. In that situation, using water-resistant boots will help your feet stay damp-free.
Conclusion
Riding a motorcycle is really difficult without wearing the right boots, especially for short women riders. This is because women's motorcycle boots not only need to increase the rider's height but also have to be passionate, stylish, and attractive. Moreover, the boots should provide adequate arch support, as well as protect both ankles and toes from injury.
Also, a proper pair of boots is important to maintain a proper posture while riding. However, if you think choosing the right motorcycle is challenging without the right boots, purchase one pair following the factors mentioned above.
This will help you get the best boots according to your needs that will help you ride your bike with confidence.
Bernita Fregoso – Guest Writer
Related Posts
5 Best Women's Dirt Bike Boots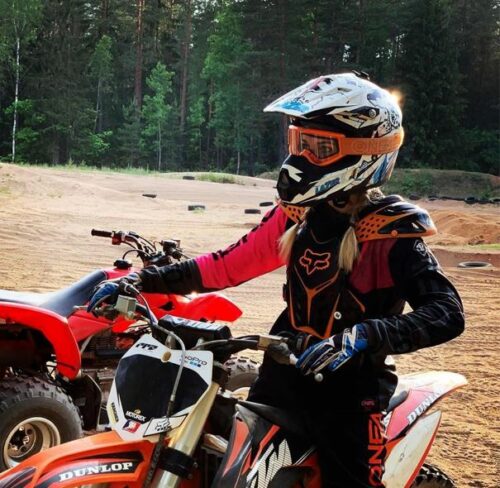 Women's Dirt Bike Helmets – How To Choose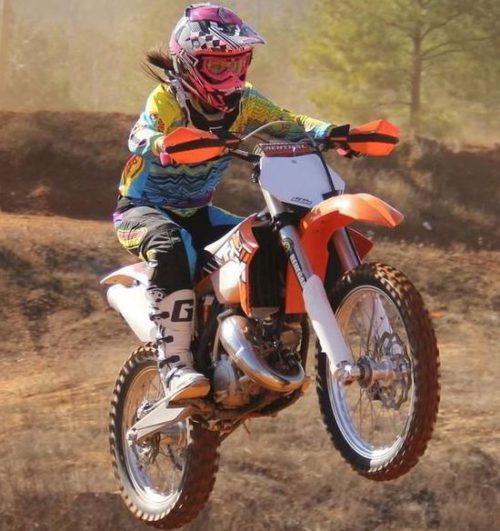 Best Women's Dirt Bike Riding Gear
Are there some women's motorcycle boots that you have been using that you can highly recommend for short riders? Please share your thoughts below.
Please follow and like us: