Britain's Graham Jarvis has just won his fifth Erzberg Rodeo, equally the record of 5-time winner Taddy Blazusiak.
The event is the 25th edition of the Erzberg Rodeo Red Bull Hare Scramble, and is Round 3 of the World Enduro Super Series (WESS) and takes Jarvis closer to the standings lead.
Rockstar Energy Husqvarna's Graham Jarvis took the victory ahead of Germany's Manuel Lettenbichler in second, and Sherco Factory Racing's Mario Roman in third.
The 2019 event drew 1702 of the world's best Hard Enduro riders, including 49 women from 43 nations to the small mining town of Eisenerz for the four-day festival.
The Red Bull Hare Scramble is the main event which follows two days of the Blakläder Iron Road Prologue qualification.
Joseph Garcia
was the fastest of the 500 qualifiers.
Competitors start off from the base of the iron ore quarry for the 35-kilometer course. They have a maximum time of four hours to complete the course with 27 checkpoints along the way.
It was 21-year-old German Manuel Lettenbichler taking an early lead, passing Joseph Garcia and Jonny Walker shortly after the start.
As the Hare Scramble progressed, a hard fort battle developed with five different riders taking turns to lead the race. The course is infamous for sections like the Machine, Green Hell, Dynamite and the most feared of the hard enduro sections – Carl's Dinner, a treacherous boulder garden.
The 44-year-old Jarvis is famous for coming from behind and taking the lead in the technical sections with his trials riding background.
Approaching the infamous Carls Dinner section Jarvis took the lead. He fought off a challenge from Lettenbichler at the Green Hell section but was able to hold onto the lead to secure his record-equalling fifth win.
Speaking after the race, Jarvis said "This feels amazing. I think this could be the most important Erzberg victory of my career. A lot of people were talking about my age, and at 44 I did have some doubts about my fitness for the full race. But I just kept my focus and kept pushing. I knew I would have work to do from the start, but the faster sections of the race, early on, never really suit me. Once I got to Carl's Dinner, I started to make up time. It was different to when I walked it, and I was feeling it physically, but it went really well. I managed to lead going into Green Hell, but it was close there with Manni. I just had to keep pushing after that. It's amazing to be a five-time Erzberg winner."
Canadian Trystan Hart was the only North American rider of the 16 to finish within the four-hour time limit.
Several American riders competed, but none finished within the time limit. Cody Webb, a former Erzberg runner up (and highest placing American ever) was forced to pull out of the race early due to a knee injury.
But ultimately it was Jarvis who was 'King of the Iron Giant' once again to take his fifth victory. He lead a total of 16 riders home, 10 less than 2018, to take the title.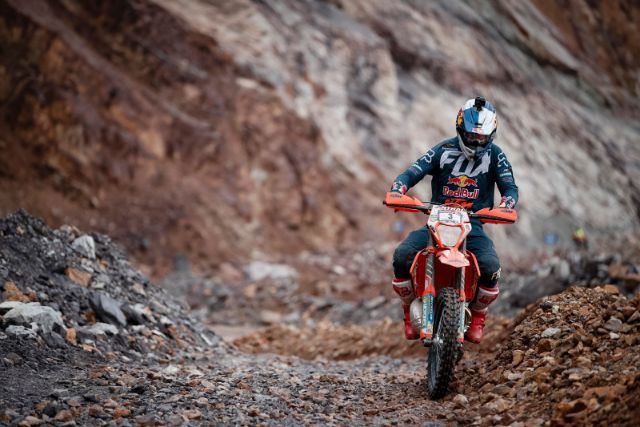 Manuel Lettenbichler – 2nd Place
"That was a tough race, but I'm super happy to finish second. I got a great start and was third behind Garcia and Walker and followed those guys into the forest. I made a small mistake, but I arrived first at Carl's Dinner. I knew Graham was close, so I just ride as hard as I could. It was really tough in there. When Graham passed me, I did all I could to stay with him and got right onto his rear wheel in Green Hell. If I'd have got ahead of him there, well, who knows what might have happened. From there to the finish I gave everything, but I couldn't catch Graham. I had a great race and to finish second to someone like Graham is amazing. The 25th Erzberg has been incredible, I'm so pleased to be on the podium."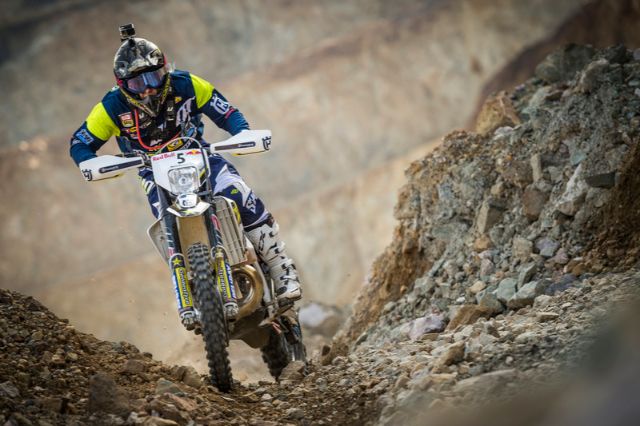 Mario Roman – 3rd Place
"So many riders crashed in front of me on the first climb after the start, so I just tried to be calm and not make any crazy mistakes. After that I started to find my rhythm, passing riders one-by-one. To finish third is a great result, I'm very happy. In Carl's Dinner, I tried to push hard there and passed Billy, Alfredo, Jonny, and Wade. I knew there was still a long way to go so I rode as smart as I could. It's amazing to be on the podium."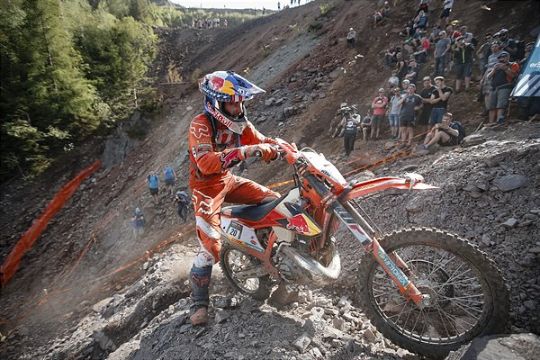 Red Bull KTM Factory Racing's Taddy Blazusiak, a previous 5-time consecutive winner, got off to a bad start but worked his way back to take sixth place.
"I feel this is one of those results that doesn't show how well I rode. I got together with Billy off the start then got stuck with the riders who fell on the first hill, so it was a tough, tough start to the race for me. I felt good after that and had good speed, but I knew I had a lot of work to do. It's always hard to get through traffic here, but once you have some clear track ahead of you and are with the faster riders it's a lot easier – you all ride the same lines and keep moving forwards. I gave my all and considering what happened at the start I'm pleased with sixth. Hat's off to Graham for equalling the five wins."
2019 Erzberg Rodeo Hare Scramble Results
Graham Jarvis (Husqvarna – GBR) 2:26:46
Manuel Lettenbichler (KTM – GER) 2:28:55
Mario Roman (Sherco – ESP) 2:32:19
Alfredo Gomez (Husqvarna – ESP) 2:36:28
Wade Young (Sherco – RSA) 2:41:07
Taddy Blazusiak (KTM – POL) 2:50:41
Billy Bolt (Husqvarna – GBR) 2:52:46
Jonny Walker (KTM – GBR) 3:00:25
Pol Tarres (Husqvarna – ESP) 3:08:57
Travis Teasdale (KTM – RSA) 3:20:12
Lars Enöckl (Husqvarna – AUT) 3:39:47
Jonathan Richardson (Husqvarna – GBR) 3:39:50
Dieter Rudolf (KTM – AUT) 3:42:44
Trystan Hart (KTM – CAN) 3:55:21
Josep Garcia (KTM – ESP) 3:56:18
Xavi Leon (Husqvarna – ESP) 3:56:23
Graham Jarvis' win takes him up to third on the WESS standings.
World Enduro Super Series (WESS) Standings Top 10
1. Manuel Lettenbichler (KTM – GER) 1960 points
2. Mario Roman (Sherco – ESP) 1770 pts
3. Graham Jarvis (Husqvarna – GBR) 1690 pts
4. Josep Garcia (KTM – ESP) 1665 pts
5. Jonny Walker (KTM – GBR) 1520 pts
6. Billy Bolt (Husqvarna – GBR) 1465 pts
7. Alfredo Gomez (Husqvarna – ESP) 1464 pts
8. Wade Young (Sherco – RSA) 1460 pts
9. Taddy Blazusiak (KTM – POL) 1370 pts
10. Nathan Watson (KTM – GBR) 1271 pts
Related Posts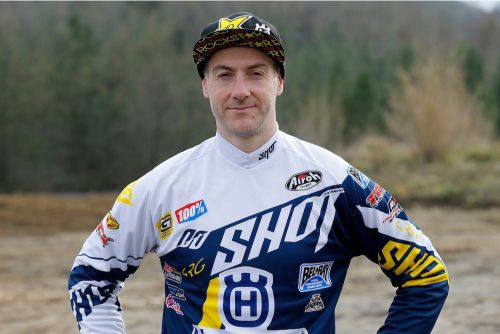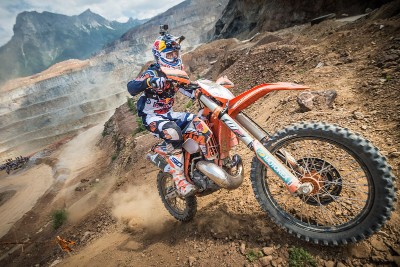 Have you ever witnessed an Erzberg Rodeo? What are your thoughts on the event?
Please follow and like us: