After you've got your child a bike, the next four crucial pieces of protective gear would be a helmet, boots, goggles, and gloves – in that order. This Kids Dirt Bike boots buying guide will help you with selecting and sizing the right boots for your child.
The lower legs, feet, and ankles cop more impacts than any other part of the body when riding off-road. Even if your child is not racing motocross, just trail riding, a good pair of boots is vital.
Nearly 40% of dirt bike injuries involve fractures or internal trauma, and over 60% of injuries involve an extremity like arms, legs, and feet. <source>
Most kids get into dirt bike riding because of an older sibling, or the family is already riding. In this case, you will already have a good idea of what they need in the way of boots.
If not, and you're new to the sport, this post will hopefully save you some time and steer you in the right direction.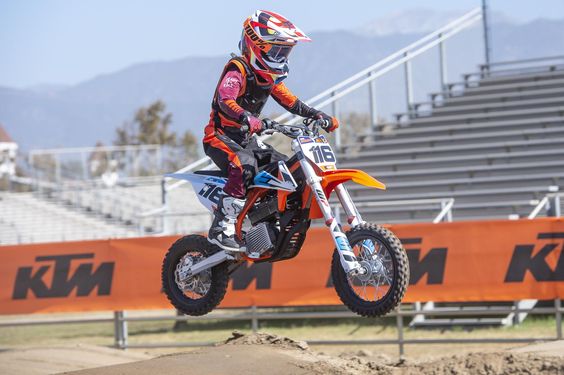 Features To Look For:
The buckle system:
A buckle with a good positive snap-lock and a design that works even when caked with mud is essential.
An adjustable memory setting so that you can set it once and then not have to readjust it every time you put the boot on is also a pretty common feature.
Alloy buckles are common on higher-priced boots. Entry-Level boots generally use a tough plastic compound buckle, so if you are considering a boot with plastic buckles make sure that they are available as replacements in the event you break one.
Slim Toe box:
The thicker and bulkier the toe section of your boot, the more difficult it is to slide it under the gear lever. In a lot of cases, you may have to adjust the shifter on the spline to accommodate a new boot.
Impact-resistant panels:
TPU (Thermoplastic Polyurethane) protective panels located at high impact areas like the shin, ankle and back of the calf are essential. Deflector panels on each side of the lower buckle to protect it from impacts are also something to look for.
Molded Sole vs Stitched-On soles:
The molded sole is becoming more popular in dirt bike boots. There are pros and cons for each, molded soles tend to be lighter and easier to get around in, and the stitched-on type tends to be more durable, but it is a matter of opinion.
A lot of boot manufacturers are switching to the molded sole now with their latest models, but there is still a good selection of the old-school stitched type sole around if you prefer that style.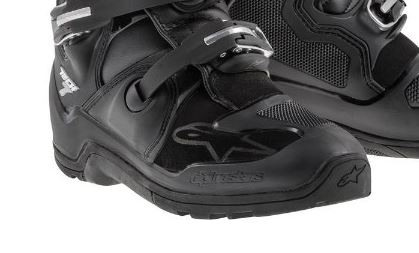 Archilles accordion flex zones:
Located at the shin and back of the boot above the heel to aid in ankle flexion. This helps ankle flexion which makes gear shifting and braking easier.
Medial side heat resistant panels:
On the inner (medial) side of the upper boot, you will usually find a leather or synthetic leather panel which acts as a heat shield against the engine and also aids in gripping the bike.
This is common in most boots now and is something to check for.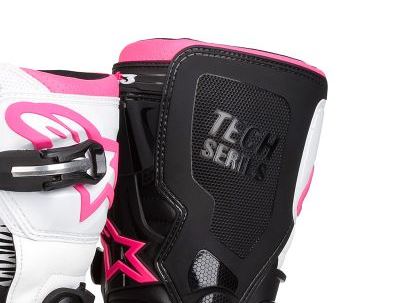 Lateral Ankle Protection:
This is generally where you will find a difference between Entry Level and High-End boots. Hold the boot firmly and try to bend it sideways at the ankle, as if you were rolling your ankle on uneven ground.
This is one of the most common ankle injuries, simply rolling the ankle. The more difficult it is to bend the boot at the ankle, the more support the boot should give.
Interior ankle padding:
Plenty of padding to at least the ankle area goes a long way to add comfort. Also, look for moisture-wicking and antimicrobial fabric. An 'Airmesh' lining is a feature that aids cooling. A replaceable insole is also a nice feature.
A Stretch Gaitor:
To seal the boot around your calf and prevent dirt and water entry. Most boots also feature a gaitor which seals the closure up to about halfway up the boot to keep debris and water out.
Kids Motocross Boots Sizing
If your child has never worn motocross boots before they will probably find them stiff and restricting and may not like them.
Bear in mind that they are not made for walking in, they are designed to protect their feet while riding a motorcycle.
It is a good idea to have your child walk around the house in them to help them get used to them and help mold them to their feet.
Most kids' motocross boots need a 'break-in period', so it is best to do that before they use them on the bike.
Each boot manufacturer has its own size chart. It is important to use the chart for the particular make you are looking at as sizes vary between manufacturers.
I have included 3 of the most popular below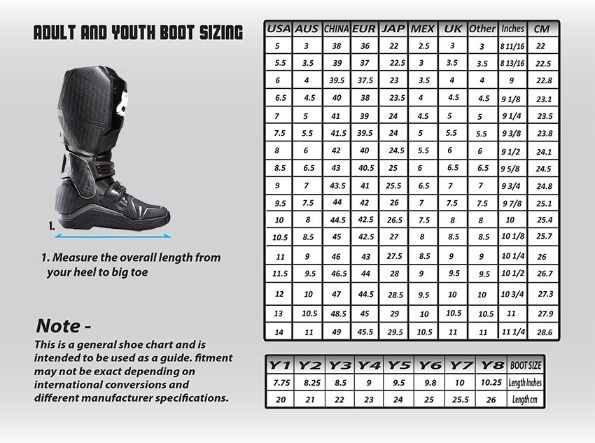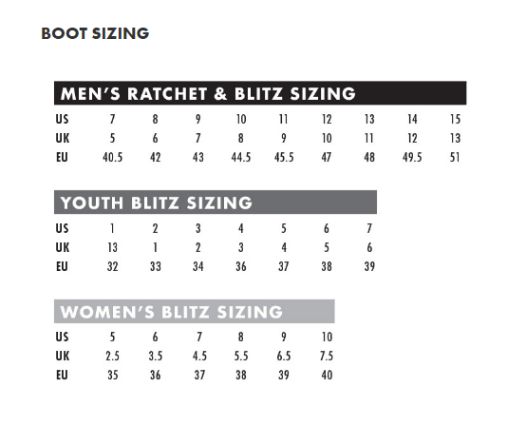 If unsure it is always best to go one size bigger than their shoe size. You can always take up the extra size with thicker riding socks, and by adjusting the buckles tighter. There is nothing you can do with boots too small.
When looking at various brands, it is good to know that Alpinestars and Sidi boots generally suit a narrow foot, and Gaerne is good for wider feet.
The good news is that Youth boots are pretty reasonably priced compared to some adult boots.
Final Thoughts
The best kids' dirt bike boots should be comfortable and allow your child to have a good grip on the footpegs and operate the gear shift and brake easily.
Obviously, the higher-priced boots are made from more durable materials and will generally be more comfortable. Alpinestars and Fox racing offer a large selection of boots for kids.
If your child is new to riding, you may find good boots in the lower price range, and then when you know that your child is going to stick with the sport, you can then look at higher level boots when it is time for a larger size.
After you've got the essentials like helmet, boots, goggles, and gloves you can then add other riding gear that's nice to have like a jersey and pants as you go.
Related Posts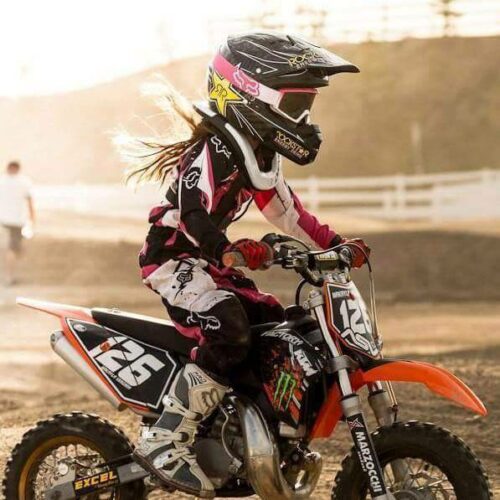 Kids Dirt Bike Helmets – Your Complete Buying Guide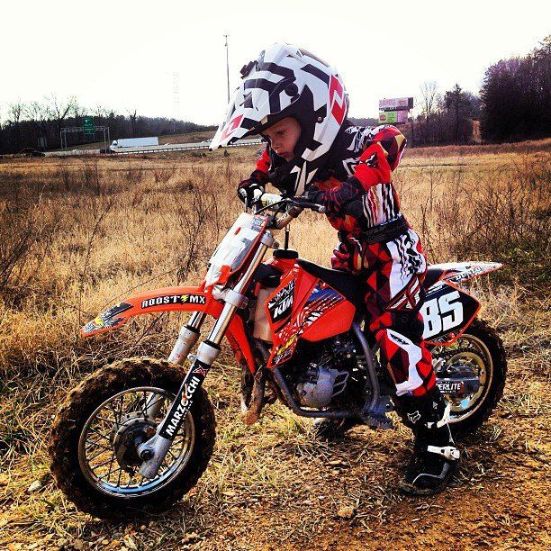 Best Kids Dirt Bike Gear 2021 (Parents Guide)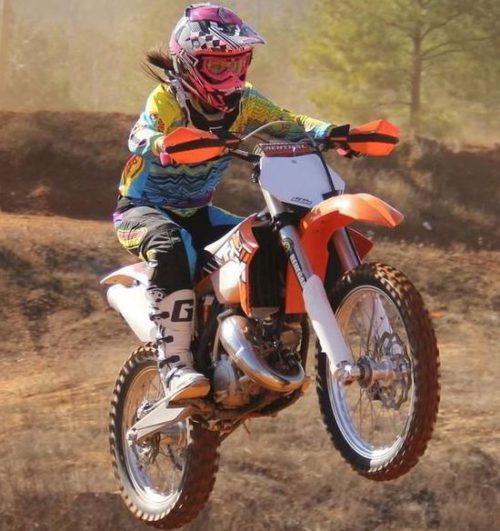 Best Women's Dirt Bike Riding Gear
Is there a kids' boot that your child is using and can highly recommend? Let us know your thoughts in the comments below.
Please follow and like us: