The Dirt Bike rider needs to carry a few more tools and essentials than the road bike rider. You have to be pretty self-sufficient because of the remote places you can get to.
If you're new to dirt bike riding or considering getting into it, here's a basic overview of some of the essentials for the dirt bike rider:
Tool Kit Bum Bag
The best way to determine which tools you need to carry in your bum bag is easy. Do your usual at home maintenance with only the tools in your bumbag.
You will need to be able to fasten all the nuts and bolts that may work themselves loose, change a spark plug, and repair a flat tire.
There are some good ones already kitted out on the market, like Kincrome, CruzTOOLS and Ballard's, but your particular bike will have some tool requirements specific to that bike.
It's a good idea to also carry a selection of nuts, bolts and screws, electrical tape, tie wire, a spare chain joiner link, chain breaker, cable ties, and even some basic first-aid supplies.
Here are some other useful items to add to your kit:
Spare 21″ tube: You can use a 21″ tube in the back wheel if necessary, and it saves carrying 2 spare tubes.
Small pump: Go for a pump that is double-action, where every stroke inflates. This will save you time.
Rubber Gloves: Can help keep your hands warm, and come in handy when doing air filter maintenance.
Spare spark plug: It's best to store it in a spark plug case to prevent it from getting damaged.
Multi-tool: Leatherman makes excellent ones. Always handy to have one in your bumbag.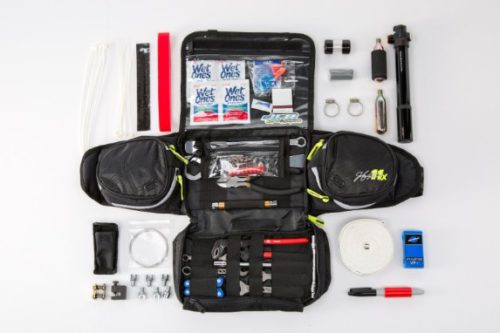 For a more detailed look at what to pack for your toolkit: Dirt Bike Toolkits – Bum Bag Essentials
Hydration Packs
Camelbak developed the concept of the hydration pack over 20 years ago, and the name has now become synonymous with hydration packs.
There's a huge range of sizes and brands to choose from. Smaller packs are usually two-liter capacity, with perhaps a pocket or two for things like car keys, and a few snacks. The larger packs will allow you to carry clothes, tools, mobile phone, first aid kit, spare goggles, maps etc.
It's important to keep the bladder clean. If you use anything other than water, bacteria and mold can grow very quickly, so it is important to clean it immediately after using it and allow it to dry.
For more on choosing a hydration pack best suited for you: Hydration Pack Comparison – What Type is Best For You?
For a review of 10 of the best hydration packs available today: 10 Best Hydration Packs For Dirt Bikes
If you wear body armor, the most common method is to wear the hydration pack over the top of the armor.
Body Armor
Body armor has become standard equipment for dual sport riders now.
It's not just motocross riders who need body armor. Anyone who rides off-road can benefit from wearing decent dirt bike body armor.
There are basically three different body armor options available today, suited to different types of riding, and different price ranges to consider.
Hardshell chest protectors
Body Pressure-suits
Padded under-armor
One thing to be aware of is that a Roost Deflector and a Chest protector are not the same things.
Roost deflectors are designed to protect you from rocks and dirt kicked up from other riders, and from getting cuts or bruises from branches if you're trail riding. They are not designed to protect you from impacts in a crash.
Chest Protectors are usually a little bit more expensive and the best ones have a CE certification for impact.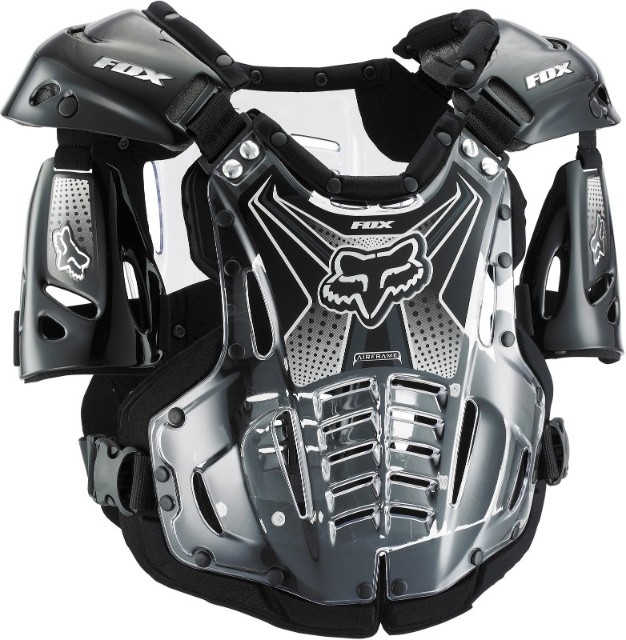 For a review of 10 of the best body armor options available today: 10 Best Body Armor For Dirt Bikes
Zac Speed has released an ingenious combination body armor/hydration pack/tool roll system called CONFIGR8. More about that in my post: Hydration Pack Comparison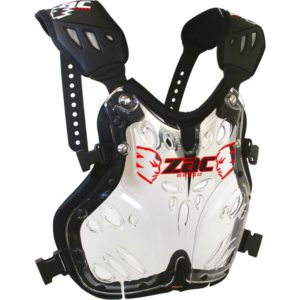 Helmet
Your helmet is the single most important piece of riding equipment. It's astonishing to think that in some states of the USA a helmet is optional.
Your helmet should be firm fitting and feel comfortable. Ask the salesperson at your local bike store if you are unsure.
Try on a range of helmets of different styles and brands. You will be trusting this thing with your life, so get the best you can afford.
To learn more about how to choose the right helmet for you: Buying A Dirt Bike Helmet – What You Need To Know
Most helmets these days come with a removable liner, so it can be washed and kept fresh. If you're an adventure rider, you will want to go for a helmet that has a built-in face shield, which is more comfortable for road riding.
A good Dual Sport helmet has the flexibility to be used on and off-road by allowing you to use various combinations of visor peak/face shield/goggles depending on the type of riding you will be doing.
For a review on 6 of the best Dual Sport & Adventure helmets: 6 Best Dual Sport Helmets
For a review of a great entry-level Dual Sport helmet:  Fly Trekker Helmet Review – Dual Sport and Adventure Touring
Dual Sport helmets differ from Dirt Bike or Motocross helmets.  The main difference is in the face shield, which is better suited for riding on the road, but not as suitable for off-road. They tend to fog up and become too hot and not ventilated enough for strenuous off-road riding. Using goggles is much more suitable if the majority of your riding is off-road.
This is where a dirt bike helmet or motocross helmet is the way to go.
For a review on 6 of the best Dirt Bike helmets: 6 Best Dirt Bike Helmets 2019 – Entry Level
Goggles
There's a huge selection of goggles available these days. Anti-fog lenses are a good idea if you ride in wet weather.
Some come with nose guards, tinted lenses, tear off attachments, and also goggles designed for prescription lenses.
Tip: If you must remove your goggles while riding, place them backwards on your helmet, with the strap under the peak. This will keep most of the elements from damaging them. Never dangle them around your neck or over the handlebars.
The goggles I use and can highly recommend are Oakley 02 MX.
For more on these goggles: Oakley 02 MX Goggles Review
For a review on 8 of the best Dirt Bike goggles available: 8 Best Dirt Bike Goggles
Gloves
If you've ever copped a flinging branch or flying stone on your fingers, you'll understand the importance of good gloves, not only in a crash.
There's a large range of dirt bike gloves available for every style of riding. It only takes one crash without gloves to realize the value of a good pair of gloves.
For trail and motocross riders, gloves are much cooler, lighter and softer, with the only padding being over the knuckles and fingers.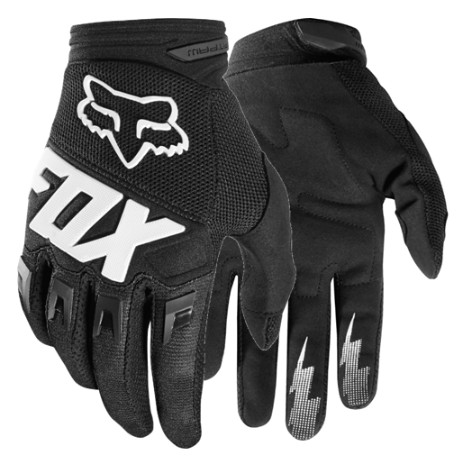 Generally, adventure riding gloves are warmer and extend further up the forearm. They're much more comfortable on the long road trips and are designed to protect you in a fall on the road.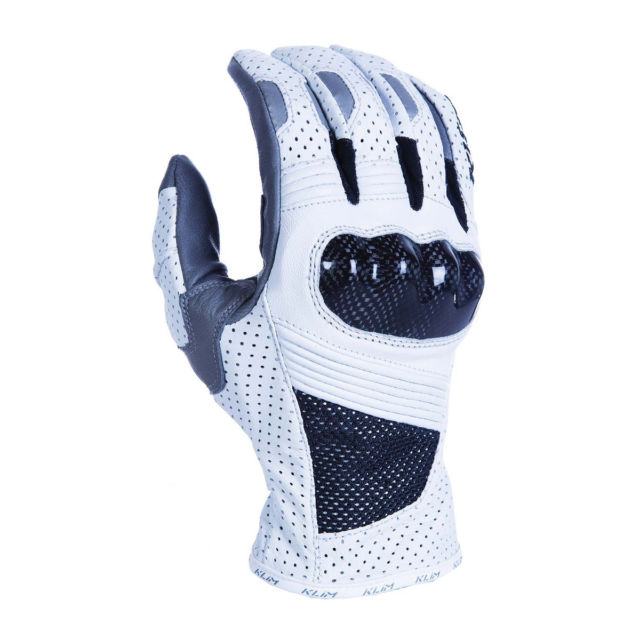 For my review on 8 of the best available: 10 Best Dual Sport & Adventure Gloves
Boots
A good quality pair of boots should protect your feet, ankles and lower leg. It's always good to buy the best boot you can afford.
Try on as many styles as possible. Take your knee guards with you to ensure there's enough room for your leg and the guard.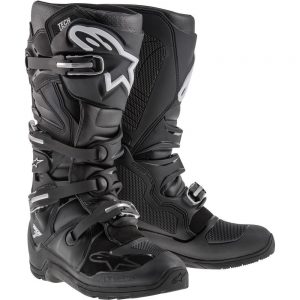 For a review of one of the best Dual Sport boots available:  Alpinestars Tech 7  Boot Review 
Adventure Riding boots usually have less protection to your lower leg because they are designed for your riding pants to fit over the boot. They need to be comfortable to wear all day, both on and off the bike, and usually have a more treaded sole for walking on slippery trails.
For a full review of 10 of the best available:  10 Best Boots for Enduro & Dual Sport Riding
Jersey
Most jerseys are constructed from polyester which is easy to clean, light to wear, and quick drying.
A good jersey will have soft collars and cuffs, mesh and spandex panels, and some light padding on the elbows.
Always tuck your jersey into your riding pants, this will prevent it from riding up your back if you happen to drop the bike.

For a review of some of the best Jersey Pants Combos: 5 Best Dirt Bike Riding Gear Combos
Offroad Jacket
If you're not transporting your bike to the trails, but riding it on the road to your trails, a good off-road jacket is essential.
There is a wide range of styles and types available depending on the type of riding you'll be doing.
What is good on the road will not be as suitable offroad, it needs to be a lot more rugged to withstand the trails.
An Adventure riding jacket is ideal if you are doing a lot of road riding, but you still need the rugged construction to deal with offroad conditions.
The best adventure motorcycle jackets are designed to handle dry and wet riding, hot and cold temperatures, and give you protection from the elements both on-road and off-road.
It should also be comfortable, armored, have plenty of storage space, and should easily transition between the different types of terrain.
Removable sleeves are a bonus if it is very warm, and adequate storage pockets and waterproofing is essential.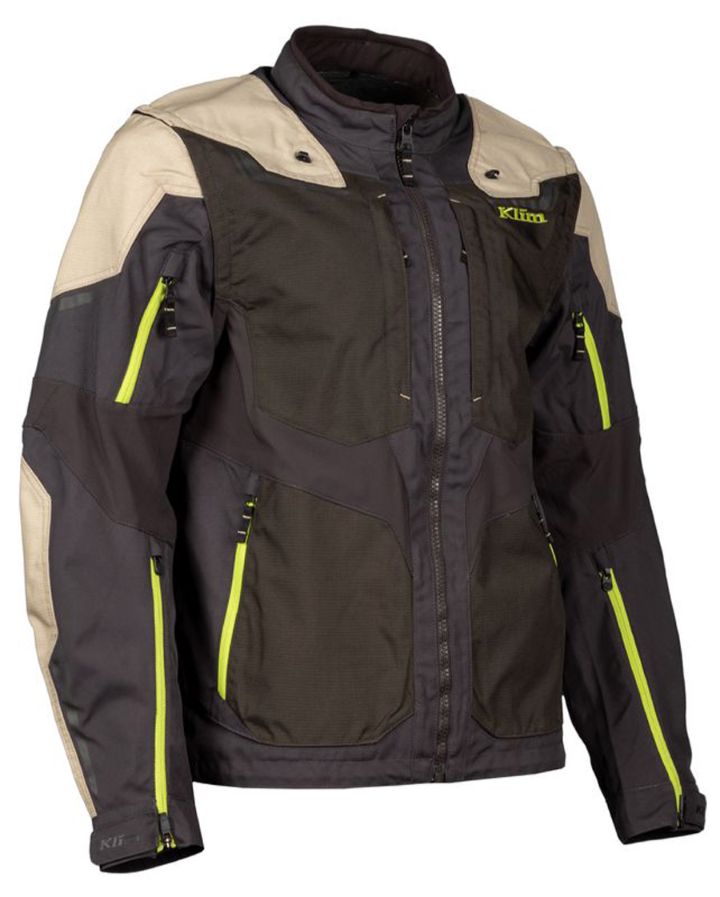 For a review of Adventure Motorcycle Jackets:  5 Best Adventure Motorcycle Jackets
Ride pants
Good ride pants are designed to fit when in the riding position, with a bent knee and higher tail to keep your backside covered.
Ride pants generally have stretch panels and venting to keep you cool. Always wear your knee protectors inside the pants, so keep this in mind when sizing them.
Not all ride pants are the same. Motocross-style pants are designed to fit inside your boots. Adventure motorcycle style pants are looser fitting and have multiple pockets, built-in armor or pockets to add armor, usually waterproof, and are designed to be worn over the boot.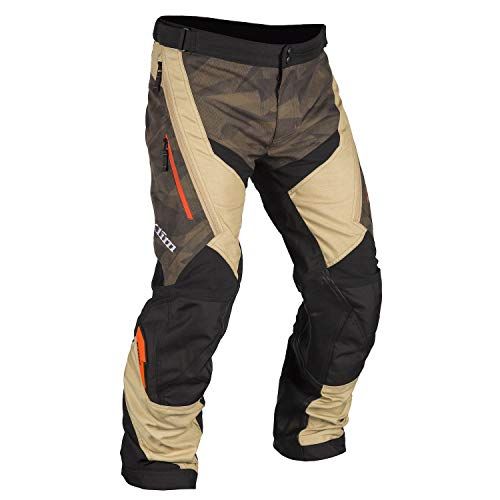 For a review of Adventure Motorcycle pants: 5 Best Adventure Motorcycle Pants
Gear Bags
A good Gear Bag is a must. With all your riding gear stored in one place, you'll always be ready to roll.
To make sure you don't leave out anything, lay out all your gear on the floor and check off everything.
Some gear bags come with the bonus of an inbuilt change mat. These things are great when you need to keep your feet clean and dry while putting on and taking off your boots.
Always carry an extra pair of goggles. Keep them in a plastic bag, and take them with you in the hydration pack.
Pack a clean towel. It sounds simple, but is a must to wipe the mud from your face, and better than having to use a T-shirt.
Carry an old Rag. Great for cleaning your hands before you put your gloves back on.
Put a couple of plastic garbage bags into your gear bag. Great for putting dirty boots in after the ride.
Carry a plastic bag for your dirty riding gear. It will keep the smell of mud and sweat from going through your gear bag.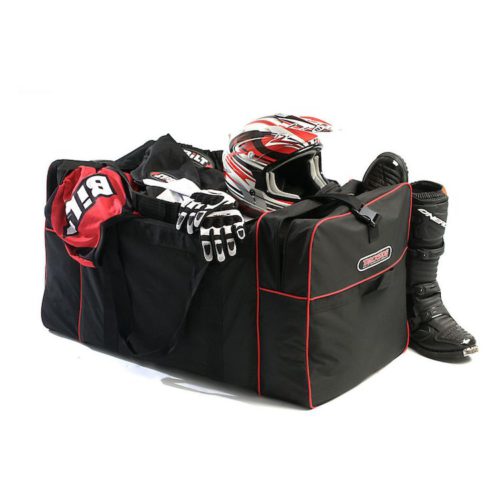 For a review on the best Dirt Bike Gear Bags available today: 10 Best Gear Bags For Dirt Bikes 2018
Final Thoughts
It seems like a lot of gear is needed for dirt bike riding, but it can be acquired bit by bit as you go.
The choice can be confusing, so I have reviewed most of the gear in separate posts with lots more detail. Just follow the links to learn more on any of the gear mentioned here.
Happy riding!