A hydration pack is a useful and simple piece of equipment that should be in the arsenal of any active person. The hydration packs included in this top 10 review are not only the best hydration packs for dirt bikes, but are also suitable for other activities.
These hydration packs would also be suitable for mountain bikers, hikers, skiers and snowboarders, cyclists, climbers, runners, campers, any outdoor activity where you need to keep hydrated.
Following on from my earlier post: Hydration Pack Comparison – What Type is Best For You? which looked at three examples in the Small-Medium-Large capacity of dirt bike hydration packs available, I've now expanded on that to look at 10 of the Best Hydration Packs for dirt bike riders that are available now.
Camelbak started the concept over 20 years ago, and the name Camelbak has now become synonymous with hydration packs.
The concept is so successful that there are now over 3000 hydration packs available online. They now have a lot of competition, there are a lot of exceptional packs available.
Choosing one can be confusing, but there are a few things to consider when selecting the one.
Top 3 things to consider:
1. Bladder volume. Hydration packs vary in volume from 1 to 3 liters. A 1 to 1.5-liter bladder is suitable for jogging or short walks. A 3 liter is handy for longer day trips where there is no access to other water. A 2 liter is most popular because it holds enough water for the day, but is still light enough to not restrict your activity. It should be BPA free of course.
2. Bag volume. This can range from nothing more than a few pockets to about 20 liters and larger suitable for things like adventure motorcycle touring. For runners and cyclists, they must be compact, so only have pockets for a few small items like keys, phone, and wallet. Durable construction is a must.
3. The Bite valve and hose. The important thing to look for in the bite valve is an on/off switch or button to prevent leaking and dripping when not in use. The angle of the valve varies from a 90-degree angle bend to a 45-degree angle, to a straight inline type. It's a personal preference, but I find the angled type easiest to use. Some bags provide hose insulation and a tube clip to keep it in place is always a bonus.
The flow rate is important also. Camelback has perfected this with its Crux bladder system.
An insulated hose is a nice feature, however, in extreme temperatures the water in the hose is going to either freeze or warm up on you anyway.
Other nice bonuses are:
Insulated bladder compartment and tube to keep your water cool
Padded mesh back panel to allow airflow and keep your back cool
Padded shoulder straps and waist strap
A clip or magnet to secure the hose when not in use
Large bladder opening to allow for easy cleaning and drying
Easily clipped off tube at the bladder
Quick Summary
Pushed for time? Here's a quick look at the hydration packs reviewed here:
CamelBak Mule Hydration Pack 3 Liter – Top Pick
Ogio Dakar  Hydration pack 3.0 Liter – Best Top End Hydration Pack
Unigear Tactical Hydration Pack 900D 2.5 Liter
Vibrelli Hydration Pack 2 Liter
Teton Sports Oasis 1100 2 Liter
Mubasel Gear Insulated Hydration Pack 2 Liter – Best Budget Hydration Pack
Freemove Hydration Pack 2 Liter
Camelbak Rogue Hydration Pack 2.5 Liter
Camelbak Lobo Hydration Pack 3 Liter
USWE Ranger 9 Black Hydration Pack 3 Liter – Best Competition Dirt Bike rider's Pack
Numbers 1, 2, 8, 9 & 10 I would say are designed with the dirt bike rider or mountain bike rider in mind. However, all the packs in this list would make excellent daypacks for any activity where you need to keep hydrated.
I've stuck to the basics and limited the selection to a minimum of 2 liters (70 ounces) bladder capacity and limited the storage to a maximum of 18 Liter (1100 cu.in.) pack capacity to keep things light. The prices range from $29 to $135.
Let's look at these packs in more detail.
1. CamelBak Mule Hydration Pack  3L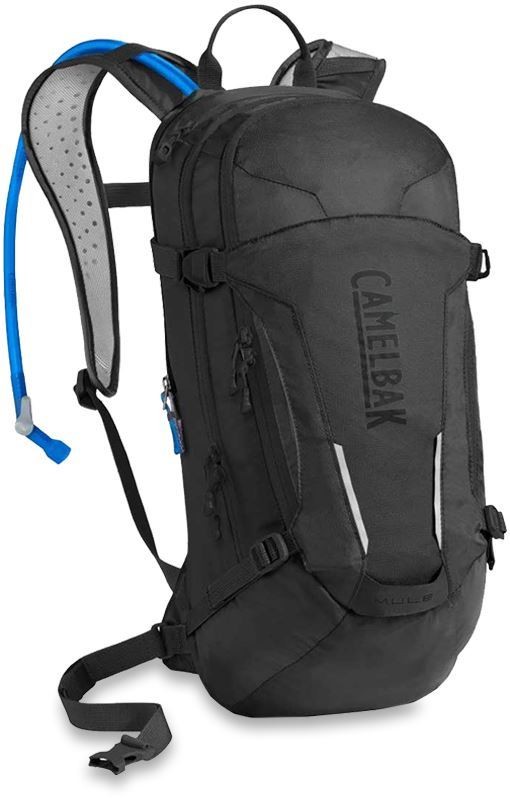 The Camel Mule is my top pick for 2 reasons:
It's a CamelBak, so you know it's built to last, and it's one of Camelbak's biggest selling, longest-running packs because as they say, it has 'everything you need and nothing you don't'.
The M.U.L.E was first launched in 1996, designed for mountain bikers, which means it's also great for dirt bike riders.
Camelbak tells us that feedback from mountain bikers is that it hits the sweet spot of size vs storage: it's lightweight but big enough to carry three liters of water, a day's worth of snacks, and whatever gear you need to carry.
The M.U.L.E. is narrow in design, which keeps it light and maneuverable. That means it won't get in the way even when it's fully loaded. An important feature no matter what you are using it for.
Recent improvements are the air channels to keep your back cool, universal helmet hooks, and extra compartments specifically for keys, tools, and electronics.
The latest Camelbak versions feature the new Crux reservoir, which makes it easier to load and refill, and delivers 20% more water with every sip.
There's also a magnetic tube trap that snaps the tube into place, which allows you to drink without having to take your eyes off the trail. A great feature for dirt bikes and mountain bikes, given the speeds you can reach.
Features
Dimensions: Length: 45.5cm/17.9″ Width: 22.5cm/8.9″ Depth 22cm/8.7″
Narrow gauge design which keeps the pack light and maneuverable
Bag Capacity: 540 Cu.in/9 Liters
Backpack weight: 1 pound 5 oz (0.62 kg)
Air Director back panel to keep your back cool
3 Liter Crux water reservoir which delivers 20% more water per sip
Universal helmet hooks
Specifically designed compartments for keys, tools, and electronics
Stretch overflow storage compartment for light raincoat or an extra layer
Quick link system to disconnect water reservoir without unthreading tube from the pack
Leak-proof on/off valves
Anti-Microbial HydroGuard coating to the bladder inhibits bacteria growth
100% free of BPA, BPS, and BPF
Reflective accents for better visibility at night
Magnetic Tube Trap keeps your tube secure and accessible when you need it
'Got Your Bak' Lifetime Guarantee

2. Ogio Dakar Hydration Pack 3.0L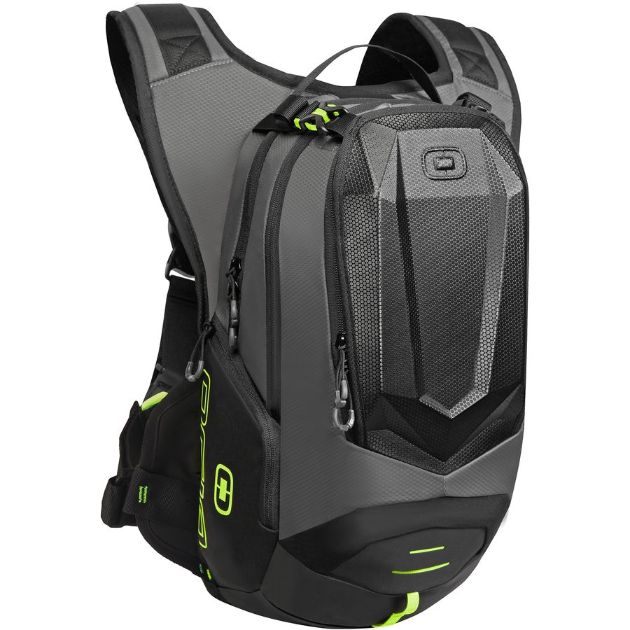 Ogio is a well-known brand in the Powersports industry supplying travel bags, golf bags, backpacks, gear bags, toolkit bumbags, and other accessories. You know with Ogio you're getting a top-quality product that has been rigorously tested.
The Ogio Dakar is a good medium size pack with plenty of storage for one-day rides. Its sleek armored design is ideal for motorcyclists, both street and dirt, cyclists, and mountain bikers.
The anti-slosh bladder compartment and secure strapping means it won't be moving around on you during rough rides.
The unique shoulder strap design means the pack sits higher on your back between your shoulder blades and doesn't need a waist strap. There are also no dangling straps which are always annoying on most backpacks.
The padded shoulder straps and 3 large clips are easy to use with a gloved hand and have plenty of adjustment to fit over a large jacket or your roost protector. The 3 clips give you multiple ways to put it on and take it off.
It has 5 storage compartments plus an insulated bladder compartment. On each side, there is a small expandable pouch, one with a zipper.
The large expandable front pocket is protected with a molded armor and is large enough for a bicycle helmet or other large items. It is ventilated and inside there are some zipped pouches and a mesh one.
A felt-lined electronics pocket is a nice feature for keeping items like your phone protected.
The bladder compartment is insulated to help keep your chilled water cooler for longer. The 3-liter bladder has a plastic rod running down the length to give it structure and makes it easier to put inside the bag. The hose quick connection is located at the top of the bladder, which is a great design feature, as anyone who has used hydration packs will appreciate.
To fill the bladder there are two folding blue levers at the top which open the bladder to its full width and the plastic rod makes it easy to hold while filling. Cleaning and drying the bladder is important and the wide top opening is the best option for allowing this.
The bite valve flows well and swivels to form an on/off switch to prevent dripping when riding. The hose can be run over either left or right shoulder and is secured with velcro straps.
An ergonomically designed padded back helps direct the airflow to your back and reduces sweating.
The Ogio Daker is a top of the line hydration pack, and by judging by buyer reviews, is excellent value for money.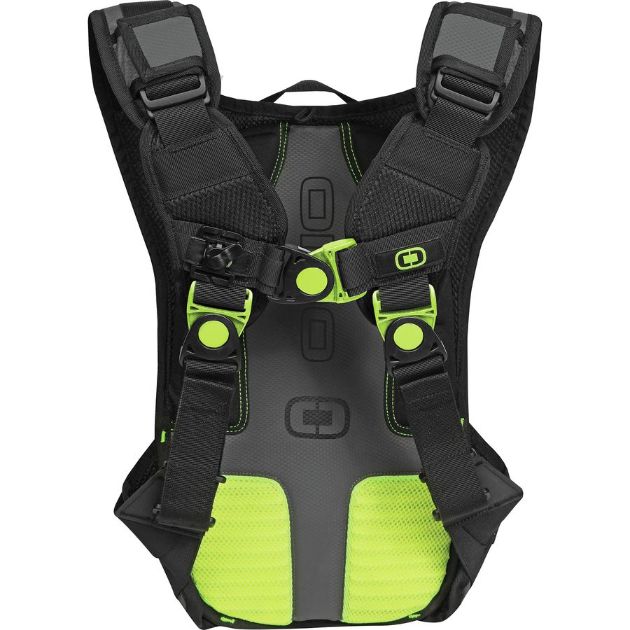 Features
Dimensions: Length: 44.5cm/17.5″ Width: 25.4cm/10″ Depth 20cm/8″
Bladder Capacity: 100-ounce / 3-liter bladder
Bag Capacity: 730 cubic inches / 12 liters (includes bladder).
Backpack weight: 2.05 pounds / 929 grams (excludes bladder).
Dedicated anti-sloshing hydration bladder compartment designed to prevent excessive water movement
Hook-and-loop secure strap for holding the bladder in place and a tube port for the top fixed tube
Insulated cooler fabric lining to the bladder compartment that keeps liquid cold for 30% longer
Large front compartment for storing extra gear and accessories
Upper zippered felt-lined electronics pocket for security and protection
Expandable front storage pocket with protective EVA molded armor and air ventilation – large enough to store a bicycle helmet or bulky gear
One expandable and one zippered side mesh pocket for quick access
Ergonomic padded back with directional airflow
Multi-Adjust harness system designed for easy putting on and taking off
WebTECH feature safely secures excess webbing
Made in the U.S.A. with custom mPE/EVA film, naturally antimicrobial bladder, BPA free, zero taste, and odor-free.
Features a top fill closure and anti-slosh stabilizing handle for easy filling and cleaning
Fabric: 150D mini honeycomb rip stop with TPE backing and 420HD Oxford nylon with a polyurethane backing.

3. Unigear Tactical Hydration Pack 900D with 2.5L Bladder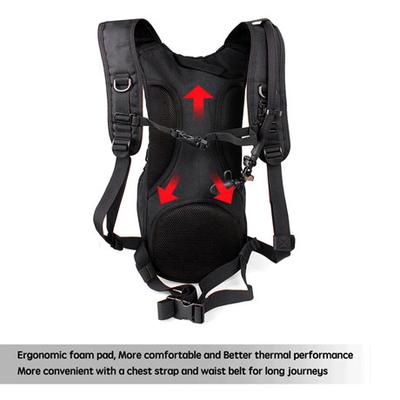 The Unigear Tactical Hydration pack fits in that middle ground between a very light hydration pack and a full-on backpack. It allows you to keep hydrated and carry a few things with you, but not have to carry a full backpack.
It's excellent value for money. The 2.5-liter bladder has thickened walls made of TPU (Thermoplastic Polyurethane) with a 60 kg bearing capacity.
It is protected against foaming and contamination with an anti-fungal coating covering the mouthpiece, which is fully rotatable by 360 degrees. To prevent leakage there are two switch mechanisms on the mouthpiece.
The upper pocket has a top zippered access. A buckle and two side zippers allow the top pocket to flip up and give you access to the water bladder.
The larger lower pocket has two mesh pockets inside, one zippered, and a key clip.
Raised ergonomic foam pads to the back panel allow air circulation to keep your back cool.
Features
Rugged 900 Denier Polyester heavy-duty construction with PVC lining which is resistant to tears and abrasion
A replaceable 2.5L bladder that is BPA Free. It also has a wide screw cap opening which makes it easier to clean
Adjustable shoulder/chest straps. Will fit chest sizes from 27″ up to 50″ so it won't move around on you. It even has a whistle buckle for an emergency
Sleek compact design. 19″ x 10″ x 1.5″ in size and only 22 ounces in weight.
Air mesh back and shoulder pads for increased airflow to keep your back cool
Two front pockets for carrying your wallet, keys, phone, small tools, etc.
60 Day 100% Satisfaction Guarantee. No questions asked.

4. Vibrelli Hydration Pack & 2L Water Bladder
The Vibrelli Hydration Pack is another pack that fits into the middle ground between the very light hydration pack and a full-on backpack. Its 2-liter bladder means you can keep hydrated for a whole day, and you have just enough storage for a few essentials without having to go to the larger style of backpack.
The pack is super light at just 14 ounces and has a breathable mesh back panel and straps which helps keep your back cool.
The 420D Ripstop fabric ensures that it's durable enough to stand up to wear and tear.
The main storage pocket goes the full depth of the pack, so it's very large for what is basically a small pack. The bladder sits in its own pocket.
The adjustable bungee straps are a handy feature for carrying extra gear, and there's an open mesh pocket behind that.
The High Flow Bite-Valve has a push-button switch to allow the water flow and prevent drips and it has a dust cover.
The tube can be clipped into position on the shoulder strap just below the chest strap, which has a safety whistle for emergencies. It's not as sophisticated as some packs that have the magnet to hold the tube, but it's the next best thing.
The ergonomic side stabilizers at the waist are a nice feature to stop your bag from moving around on you and keep it centered.
The bladder itself is an extra tough medical-grade PE film with anti-microbial technology and is BPA and PVC free, so your water is tasteless.
It has so many features, at under $30 it really is 'bang for your buck'.
Features
Taste-Free Hydration Bladder which is made from medical grade materials with an anti-microbial treatment that stops algae from growing in your bladder and hose
Zip type top opening bladder for easy cleaning and drying
High Flow Bite-Valve: with easy one-handed shutoff button that won't leak, so won't drip on your shoulder when locked
Intelligent storage options without being bulky
BPA and PVC free so you know your water is clean
Lightweight at just 14 ounces
420D Ripstop Honeycomb Fabric which is resistant to wear and tear
Breathable back and shoulder straps
Ergonomic side stabilizers on the waist strap that keep the pack centered
Adjustable chest strap with a safety whistle
External adjustable bungee straps for a light raincoat or an extra layer

5. Teton Sports Oasis 1100  2L
The Teton Sports Oasis 1100 has been on the market for many years now. It is a very popular versatile daypack with some good features.
This pack has an 18-liter bag (1100 cubic inches) and has a multitude of uses from dirt and mountain bikes, hiking, camping, or even just for around-town use.
If you don't want to spend a lot of money and want a versatile pack, this one is for you. It is in a series that also includes the Oasis 1200 pack, which is a 20-liter volume.
A good feature is the sewn-in rain cover which is included with the pack.
There is a separate external zippered water bladder compartment behind the main compartment, and it is insulated to help keep the water cold.
The water bladder compartment has an opening at the bottom in case of a leak.
The hose ports are on both sides so you can choose which side to run it on.
The bite-valve has a twist-to-open feature.
The material used for this pack is 210D honeycomb Ripstop, which is reasonably good quality.
The zipper on the main compartment has a water flap, and the zippers on the two front pockets are water-resistant.
The air mesh back panel features two vertical foam pads that allow air circulation to your back to keep cool.
The pack has three compression straps so that you can tighten your pack down and reduce bounce.
The front pocket is part of what's called a butterfly opening. You have extra storage space behind the pocket, secured by three buckles.
This pack is very popular and there are over 1,800 reviews on Amazon giving it a mostly 5-star rating, at the time of writing, number 2 on their 100 bestselling hydration pack list.
Features
Dimensions: 18.5″ x 10″ x 7″ (47 x 25 x 18cm)
Weight: 2 pounds (0.9 kg)
Bag Capacity: 1100 Cubic Inches (18 Liters)
BPA-free 2-liter hydration bladder with kink-free sip tube and push-lock cushioned bite valve. The large 2 inch (5cm) opening makes it easy to clean and add ice to keep your water cold
Comfort-taped shoulder straps with high density notched foam stabilizer and mesh covering
Fully adjustable shoulder, chest, and waist belt with a built-in safety whistle and bungee storage.
Sewn-in Rain Cover
Limited Lifetime Warranty
Colors: 3 different color combinations

6. Mubasel Gear Insulated Hydration Pack  2L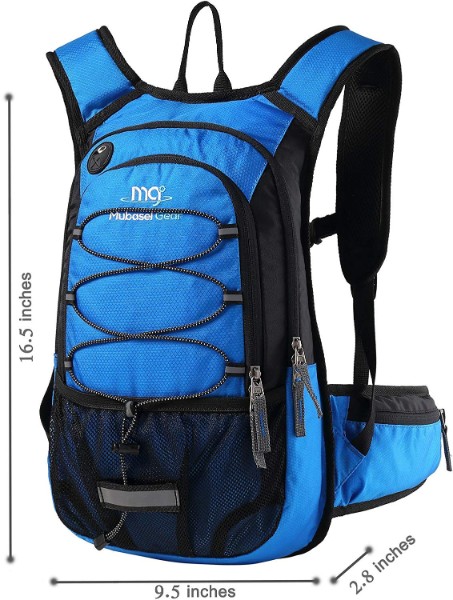 This daypack is another that is also suitable for anything from motorcycles to mountain bikes, camping, hiking, and general outdoor activities.
Like the Teton Sports Oasis 1100, it is at the budget end of the price range, so you're getting a lot of pack for your money.
The thermally insulated bladder compartment is a great feature that not all packs have, and combined with the 100% leakproof BPA-free bladder, and padded mesh back panel, you've got the important basic requirements there to start with.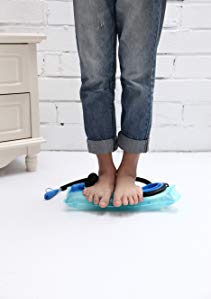 Like the Vibrelli Hydration Pack, the padded ergonomic side stabilizers at the waist strap are a nice feature to stop your bag from moving around on you, which surprisingly a lot of packs don't have. They even have pockets built into them.
The hose can be run over either shoulder, and there's a convenient hose clip on the right shoulder strap to keep it tucked out of the way till you need it.
Some nice little extras are the plug-in D rings on the shoulder straps, the safety whistle, the insulated hose with a plug-in connection to the bladder.
This pack is a popular model, at the time of writing it is number 1 on Amazon's top 100 hydration packs with over 900 reviews, mostly 5 stars.
Features
2 Liter (70 ounces) BPA Free & FDA approved hydration bladder with a large opening for easy cleaning and drying. A test report will be emailed to you after ordering. Mubasel claim 100% Leakproof design
Thermal insulation to the bladder compartment to keep your water cool for up to 5 hours
Adjustable waist/shoulder/chest straps. Will fit chest sizes from 27″ up to 50″. The chest strap has a built-in safety whistle
Breathable padded mesh back panel and shoulder straps to help keep you cool
Good bag volume with 3 separate storage compartments which will fit clothes, wallet, keys, phone, etc. and a front stretch mesh pocket with a bungee cord over the top
Durable water-resistant bag construction
Insulated tube with a Fast Flow bite-valve and a convenient plug-in connection at the bladder
60 day 100% Satisfaction Guarantee of the pack and free replacement of the bladder
Colors: 12 different color combinations

7. Freemove Hydration Pack – 2 Liter Bladder and Cooler Bag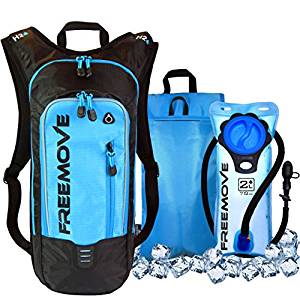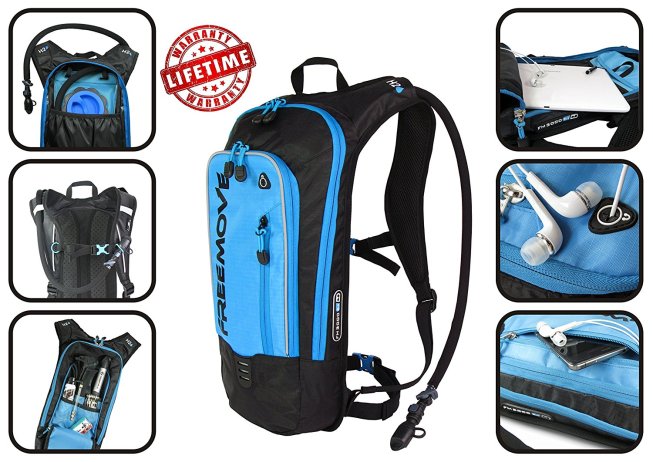 This pack is a great allrounder for all outdoor enthusiasts. It is perfect for motorcycles, mountain bikes, hiking, cycling, running, kayaking, skiing, snowboarding or just a general daypack.
It is suitable for men and women and has a high amount of reflective elements to keep you visible at night.
The straps are fully adjustable to suit different body sizes.
The Ripstop material used in the construction of the bag is durable and water-resistant, something most bags don't can't claim.
A nice feature also not seen in other packs is the separate Cooler Bag/protective sleeve. It protects your bladder from damage and also keeps your water and snacks cool.
There is nothing to not like about this pack. It is very reasonably priced and has literally hundreds of mainly 5-star reviews. Combine that with a 100% satisfaction lifetime guarantee and it is very hard to go past this pack.
Features
2 Liter (70 ounces) BPA Free TPU material FDA approved hydration bladder that doesn't add a plastic taste to the water. Large opening for easy cleaning and drying
An insulated sleeve protects the bladder from damage and keeps your snacks and drinks cool
Multiple Compartments, Fully adjustable straps, Lightweight
Separate pocket for the bladder
The 6 Liter (366 cu in) capacity pack is constructed of high quality durable Ripstop material that is water-resistant and has high-quality zippers
Air Flow system on the back panel to help you keep cool and prevent sweating
Soft padded shoulder straps
The tube is insulated and the Bite Valve has a quick release shutoff valve and protective cap
Double H2O tube outlet with tube holder on the left and right shoulder straps
Headphone hole so you can store your device safely and listen to music
Available in 3 colors: Black, Blue, Gray
Lifetime Guarantee. 100% money-back Satisfaction Guarantee & Replacements

8. Camelbak Rogue Hydration Pack  2.5L
The Camelbak Rogue is a sleek and simple pack for minimalists who like to keep the weight of their hydration pack down while still having enough storage to carry a few essentials.
When compared to other lightweight packs, the Rogue keeps a slim profile but has enough additional storage to make it suitable for a broad range of users.
It is ideal for dirt bikers, mountain bikers, cyclists, hikers, runners, and general outdoors.
It has 2 exterior pockets, plus a separate main bladder compartment, and a breathable mesh back panel.
The bottom compartment has a reflective strap that can be used to hook items onto. Behind it is an open-air compartment with 2 compression straps, which is a great place for storing things like a light waterproof top.
The top pocket is about the same size as the bottom one and is big enough for things like keys, snacks, phone, wallet.
Access to the bladder is quick and easy by flipping the top pocket back to reveal the wide mouth bladder. The bladder can be refilled without removing it from the pack. Very convenient.
The main bladder pocket has a drain hole that will allow water to drain in the event of a leak. This is a great feature to prevent all your gear from getting wet if the bladder leaks.
Like other Camelbak packs, the bite valve has an on/off switch which is good to prevent dripping while riding.
The bladder has a large quarter-turn opening that is easy to access. The large opening is important for ease of cleaning and drying the bladder.
The Rogue comes with the updated Camelbak Crux design, which is now incorporated into the newer Camelbak packs. With the Crux bladder system, Camelbak claims a 20% increase in water delivered per sip over past models.
Features
Bladder Capacity: 2.5 Liters (85 ounces)
Bag Capacity: 2.5 Liters/150 cu.in.
Dimensions: Length: 40cm/15.7″ Width: 22.5cm/8.9″ Depth: 16cm/6.3″
Lightweight pack at just 12.8 ounces
Breathable mesh back panel to keep your back cool
Crux bladder delivers 20% more water per sip, with an ergonomic handle for easy refilling without removing it from the pack
The Bite-valve has an on/off switch to prevent leaks
Colors: 5 different color combinations
'Got Your Bak' Lifetime Guarantee

9. Camelbak Lobo Hydration Pack  3L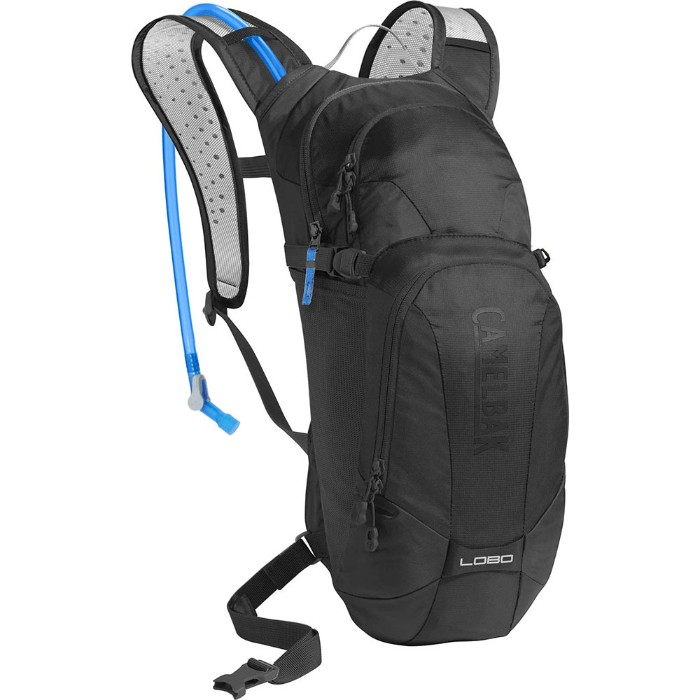 This pack is designed for someone who wants to carry a lot of water and not pack lots of gear. If you need the 3 liter/100-ounce water capacity, but don't want to go with the larger full daypack this pack is ideal for you.
It is the bigger brother of the Camelbak Rogue at 2.5-liter capacity. You still have room to carry your essentials for a day on the trails.
The bladder is long and narrow and has a baffle running vertically in it to stop the water from sloshing side to side.
Like the Rogue, the bladder can easily be filled without having to remove it from the pack.
The belt strap is removable for those that don't like to use it. It is attached by a strong velcro and is easy to remove.
The upper zippered pocket has an internal mesh pocket to separate things. This is ideal for phone, wallet, and snack bars.
The lower zippered pocket includes a hook for your keys, a mesh organizer pocket, and another separator pocket. This pocket is ideal for a few tools, CO2 cartridges, multi-tool, zip ties, etc.
The Cinch pocket is on the outside behind the lower pocket and cinches tight with the compression straps. It is a handy place to store a light rain jacket.
Again, being a Camelbak it comes with the new Crux bladder system, which Camelbak claims gives a 20% increase in water delivered per sip over past models.
Features
Bladder Capacity: 3.0 Liters (100 ounces)
Bag Capacity: 6.0 Liters/366 cu.in.
Dimensions: Length: 48.2cm/18.9″ Width: 24cm/9.4″ Depth: 20cm/7.8″
Lightweight pack at just 480g
Breathable mesh Air Director back panel to keep your back cool
Crux bladder delivers 20% more water per sip, with an ergonomic handle for easy refilling without removing it from the pack
The Bite-valve has an on/off switch to prevent leaks
Magnetic Tube Trap to keep the tube secure and accessible when you need it
Colors: 5 different color combinations
'Got Your Bak' Lifetime Guarantee

10. USWE Ranger 9 Black Hydration Pack  3L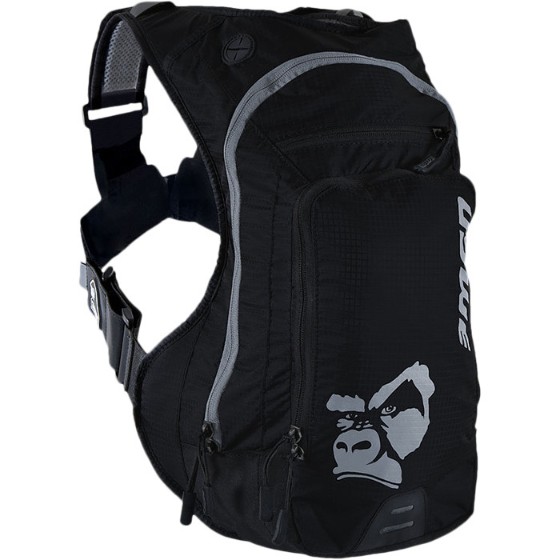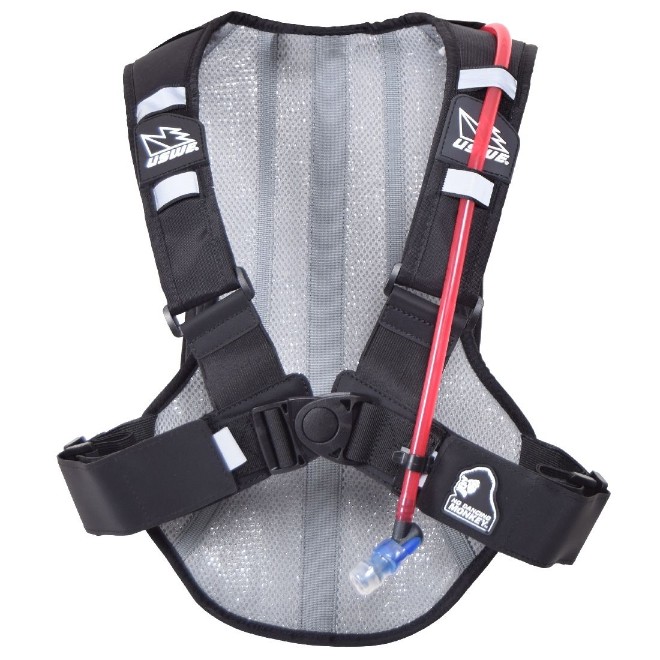 The USWE Ranger 9 is specifically designed for dirt bike riders. Whether you participate in motocross, enduros, desert racing, or just trail riding, this pack is one that all riders can utilize.
This pack is unique in two areas:
All USWE performance packs are equipped with their revolutionary 4-point Suspension Harness design which they call 'NO MORE DANCING MONKEY'.
This basically means that the pack doesn't bounce around on your back while you're riding, even in the roughest terrain.
The shoulder and chest straps are suspension stretch, so they will fit any size body and allow full-body movement and breathing capacity.
The second unique feature is the revolutionary Elite reversible bladder. The patented wide slide top opening makes cleaning easy.
To clean it you simply slide it open, reach inside, and reverse it. This allows you to clean it and dry it easily. The full-width opening makes it easy to load up with ice cubes on hot days.
The bladder itself is constructed with 0.25mm TPU (Thermoplastic Polyurethane) for superior durability and flexibility. It is also PVC and BPA-free and exceeds FDA and EU regulations.
Another unique feature is the 'Shape-Shift Hydration System' which has a versatile baffle. The baffle can be zipped to slim the bladder profile, or unzipped to increase the fluid volume, or turn it inside out to clean it.
The detachable organizer compartment is also a great feature. The USWE Ranger 3 (the Ranger 9's smaller brother – 2L bladder, 3L storage) also has the removable pocket, so that you can just pop it off to drop the weight for racing.
This system is used by many top extreme off-road racers like Cody Webb, Jonny Walker, and Taylor Robert. If these guys use it (and they could use anything they want) then it must be good.
Features
Bladder Capacity: 3.0 Liters (100 ounces) Elite Hydration Bladder with plug-n-play coupling
Bag Capacity: 9.0 Liters/550 cu.in.
Dimensions: Length: 43cm/16.9″ Width: 29cm/11.4″ Depth: 8cm/3.1″
Lightweight pack at just 1.17 pounds (563g ex.bladder)
Breathable 'Tech Mesh' back panel to keep your back cool
PATENTED NDM (No Dancing Monkey) Harness Technology
Wide opening Organiser compartment which is detachable
Water Resistant (not waterproof) Smartphone Pocket
Twin port exit for the tube from the H2O compartment
Multi-size adjustable loops: M-XL (Chest 84-120cm) one size fits all
Unisex fit

Cleaning The Bladder
It's very important to keep the bladder clean to prevent bacteria buildup.
Immediately after you get home, remove the bladder, rinse it out with clean water and allow it to completely dry internally before storing it.
Tip: Use the tube to keep the bladder open to allow air to circulate when drying. Just fold the tube in half and push the loop into the opening and right down to the bottom of the bladder.
If you use anything other than pure water in the bladder, especially drinks with sugar, the bacteria will grow at an alarming rate.
Sterilization tablets are the way to go if you need to disinfect the bladder. They are available from your local chemist for sterilizing baby bottles.
Camelbak also has cleaning tablets available, and brush cleaning kits which include brushes and a hanging frame for drying.
The USWE Ranger 9 has a reversible bladder with a slide top opening, the ultimate in making cleaning and drying easy.
Final Thoughts
All of these hydration packs fit the bill for a daypack for everything from dirt bikes to mountain bikes, hikers, skiers, campers, and general outdoor pursuits.
They all have all the basic requirements of BPA and PVC-free bladders, padded ventilated mesh back panels, durable bag construction, adjustable straps, plus a few extras.
A few of them are unique in their features:
The USWE Ranger 9 with its 4 point harness system and reversible bladder
The Ogio Dakar with its insulated anti-slosh bladder compartment and unique harness system
The Freemove hydration pack with its separate cooler bag and extra reflectivity for night vision
The Camelbaks with their new Crux bladder system giving you increased water flow
Top Pick:
You would be making a good selection with any of these, but the Camelbak Mule gets my top pick for having everything you need for a reasonable price, and being Camelbaks longest-running and one of their biggest selling hydration packs, you know you can't go wrong.
Best Top End Hydration Pack:
The Ogio Dakar  Hydration pack is a quality well-made pack from a company known for its top-end products. The unique harness system and insulated anti-slosh bladder compartment make it a top choice for motorcycling and mountain biking-type activities where you don't want the pack moving around on you.
Best Budget Hydration Pack:
The Mubasel Gear has all the features of a more expensive pack, all for about $30, and with literally thousands of happy users, it's hard to fault it.
Best Competition Dirt Bike rider's Pack:
The USWE Ranger 9 for its unique 4-point harness system, reversible bladder, and 'Shape-Shift hydration system' which ensures it won't move around on you even in the roughest conditions.
Seven of these packs make Amazon's Top 100 best hydration pack list and with literally thousands of mainly 5-star reviews, you can read for yourself what people are saying about these packs.
Related posts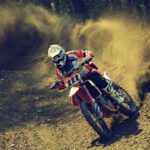 Best Neck Brace For Dirt Bikes 2019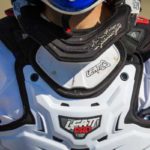 10 Best Body Armor for Dirt Bikes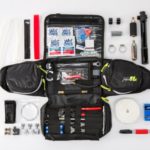 Dirt Bike Tool Kits – Bumbag essentials
 7 Best Soft Panniers For Lightweight Adventure Bikes
Is there a hydration pack you have been using that you think should be on this list? Please feel free to leave your thoughts below.
Please follow and like us: