Ewan McGregor and Charley Boorman's long-awaited third motorcycle travel documentary, 'Long Way Up' is underway – on electric bikes!
'Long Way Round' and 'Long Way Down' would be regarded as the most popular adventure motorcycle travel documentaries ever made, and their star power helped create a wave of interest in motorcycle travel. The TV series was entertaining for any audience, not just motorcycle enthusiasts.
They shed some light on the work of UNICEF, met some interesting locals, and showed us some beautiful landscapes.
Charley has been telling us that there is a 'Long Way Up' trip planned for about 10 years. The hold-up has been Ewan's busy Hollywood schedule, making it difficult for him to get a few months free.
The fact that Ewan is an ambassador for Moto Guzzi and Charley is an ambassador for Triumph has further complicated the choice of bikes.
I'm sure there was strong competition between BMW, Triumph, and Motoguzzi for the trip. A lot of people would have liked to see two different bikes used to see which one faired the best.
Charley has been busy in recent years, with his 2006 'Race To Dakar' and has produced other travel docos including 'By Any Means' and 'Extreme Frontiers'.
The 'Long Way Up' route will take them from the southern tip of South America to Los Angeles, about 8000 miles, not finishing in Alaska as was previously considered.
Their 2004 'Long Way Round' trip and the 2007 'Long Way Down' was undertaken on BMWs, but there is a twist this time, as previously hinted by Charley.
"We've got a few little surprises. We are not going to do it traditionally so there is going to be a little twist".
They are riding specially prepared Harley Davidson LiveWires, the company's brand new electric bike.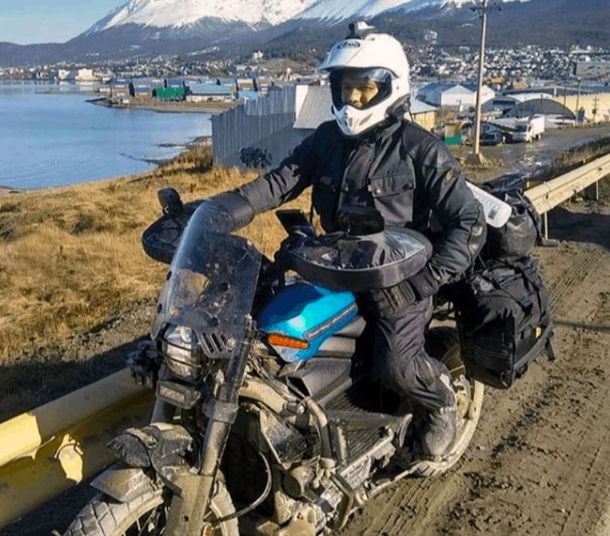 The LiveWire is a street machine, so some upgrades had to be made in preparation for the journey.
Modifications include increased suspension travel, the 17″ front wheel has been replaced with a 19″ rim with wire spokes, dual-sport tires, windscreens, bigger mudguards, engine guards, a strengthened subframe, and Wolfman's Rocky Mountain saddlebags.
When you consider their choice of bikes, you'd have to assume that the terrain they cover in this trip will not be as demanding as the routes they took through Eastern Europe and Mongolia in their previous trips.
They are once again traveling with a support crew, including two prototypes of the upcoming electric Rivian R1T pick-up trucks which have a range of more than 400km per charge and will probably be carrying DC fast chargers.
Cameraman Claudio Von Planta who accompanied them on a third bike in the previous expeditions is back with them, as are most of the old team including director/producer Russ Malkin.
Harley Davidson first unveiled the LiveWire as a prototype in 2014. It is a 460-pound electric motorcycle powered by an oil-cooled, longitudinally-mounted three-phase induction electric motor. It's rated at 105 horsepower and 86 lb-ft of torque and weighs in at 549 pounds.
The LiveWire has a limited range of about 150km on the highway and about 235km in the city, which will present problems along the way. They are riding thousands of kilometers through remote areas in South America. Charging opportunities will be few and far between.
It will be interesting to see how the LiveWire's battery range will be affected by the cold temperatures, as batteries don't like the cold.
While critics claim their choice of bike is ridiculous, Harley Davidson will be hoping the PR will encourage people to ride electric motorcycles, and maybe benefit in the same way that the BMW GS range did from their earlier trips.
The roads and trails taken by Ewan and Charley previously have been treacherous and even nonexistent. If they make it to Los Angeles on these electric bikes it will be a huge win for the electric vehicle industry and boost public confidence.
This new trip may just do for electric motorcycles what 'Long Way Round' and 'Long Way Down' did for the BMW GS range, and that would certainly be a good thing.
Any motorcycle brand would be foolish not to jump at the chance to be involved with this project. I suspect their choice of bikes has less to do with money and more to do with Ewan's fascination with the future of electric vehicles.
While there may be fewer off-road antics, this new adventure is sure to be entertaining with the all humor and comradery that we've come to expect from Ewan and Charley.
UPDATE: 'Long Way Up' is available from 18 September 2020 on Apple TV+
After now viewing all episodes I found it every bit as entertaining as the first two Adventures. There was not as much remote off-road terrain because of the need to charge the bikes every night, but it still made for interesting viewing. The comradery is still there.
Related Posts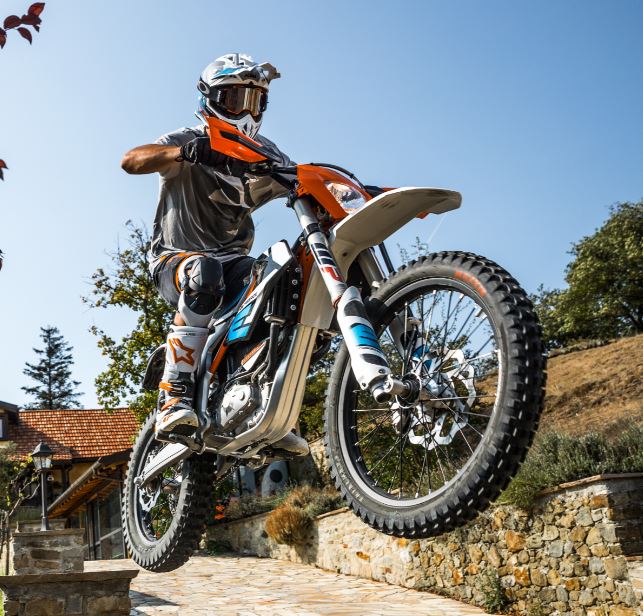 Best Lightweight Electric Dirt Bikes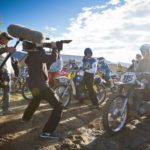 Dirt Bike Movies – 5 You Must See
Adventure Motorcycle Travel DVDs – A Few To Inspire You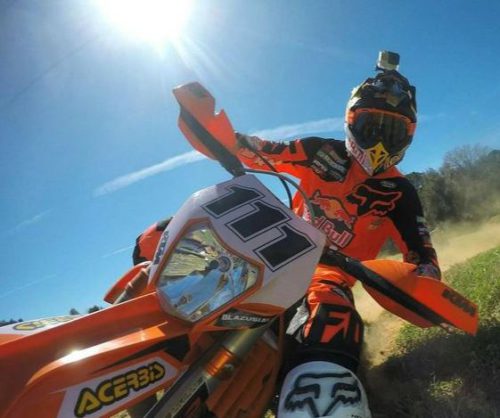 5 Best Action Cams For Dirt Bikes
How do you think the LiveWire will handle the journey in 'Long Way Up'? Please feel free to share your thoughts in the comments section below.
Please follow and like us: