The 2020 Yamaha WR250F moves another step closer to the championship-winning YZ250F motocrosser and the YZ250FX cross-country racer. In this 2020 Yamaha WR250F review we look at just how good it is.
All three bikes are based on the same platform while still maintaining significant differences that make the bike suitable for the type of riding you do, whether it's motocross, enduro, or trail riding.
Originally launched in 2001, the WR250F was once a basic trail bike that needed a few upgrades to turn it into an enduro race bike. The ultra-reliable engine was mild and the suspension was soft, but it made a great bike for a day on the trails.
That bike is long gone now. The 2020 model is as close as you can get to the YZ250F.
Changes include internal engine and transmission updates, different suspension settings, a redesigned chassis and exhaust, a stiffer seat, a newly designed fuel tank, and the removal of the kickstarter for weight saving.
The internals of much the 250cc four-stroke engine can be found in the YZ250F, but the WR250F engine is tuned for enduro with a smoother midrange power and a wide-ratio six-speed gearbox.
The 2020 model is aimed at those riders looking at entering some enduro events and tackling some pretty aggressive trail rides.
Yamaha's goal for 2020 was to provide increased steering precision while still maintaining its high-speed stability. Also to build a slimmer and lower machine with a lighter feel to instill more confidence in the rider.
By all reports, they have created a bike that has surpassed all their goals.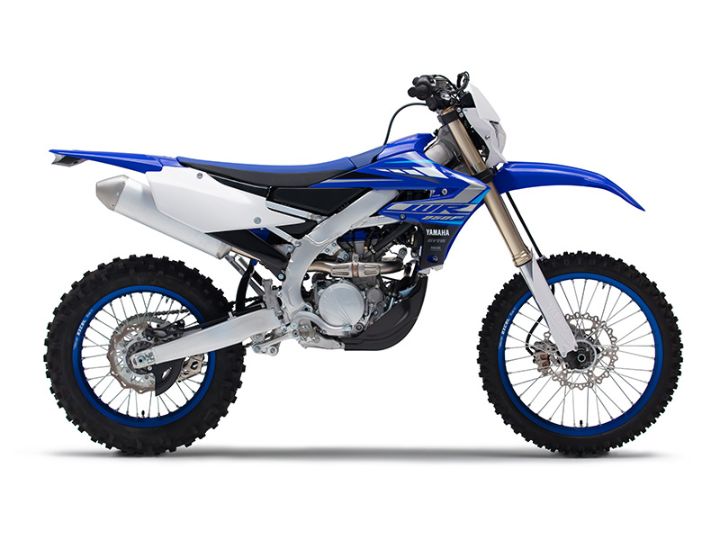 What's New For 2020
A new engine based on the current YZ250F motocrosser but with specific enduro settings
New Denso 12-hole fuel injector with new 44mm Mikuni throttle body
New multi-angle intake port valve seats
Higher compression lightweight piston
A new free-flow air filter, with reduced resistance and increased reliability
New smartphone tuning – Onboard WiFi which allows the engine to be tuned to different track conditions
New engine map switch – The Map button allows mid-ride changes to power delivery
A new lighter, tougher clutch – Makes for an easier lever pull with increased longevity
Wide‐Ratio 6‐speed transmission (where it gets the name WR)
Mass centralized starter system which uses a lightweight starter motor
The frame is based on 2019 YZ250F but flex-tuned for enduro riding
A lower, flatter seat and slimmer ergos
YZ250F spec KYB air-oil-separate upside-down front fork and rear shock with sport mode enduro settings
A bigger bash plate which gives increased protection to the water pump and hoses
A larger fuel tank – 7.9-liter plastic resin fuel tank (an increase of 400 ml)
115kg/254 lb wet weight including full fuel tank (a reduction of 3 kg)
New lightweight rear shock
A new forged aluminum sidestand
A sleek new headlight cowl
Tough new wear-resistant in-mold graphics
Upgraded stronger YZ250F type front axle brackets
A new lightweight speed sensor with a high-precision display which includes fuel level indicator
The Engine
The engine features a rearward inclined cylinder and reverse cylinder head. This means that the air box is situated in front of the engine and the fuel tank is located at the center of the bike.
This configuration contributes to the bike's 'mass-centralization' which produces a more lightweight feel and agile handling.
The airflow through the air filter is also enhanced and now features a reduced airflow resistance element.
You can now tune your WR250F to suit different riding conditions by WiFi using your smartphone. Simply download the Power Tuner app and it allows you to make fueling and ignition timing changes instantly and also upload and share them.
So you can share your set-ups with friends, along with checking out engine diagnostics, a race log, and more via the app. The future is here!
A handlebar-mounted dual engine map switch enables you to change the engine power delivery characteristics on-the-fly. It lets you go 'Mild' or Wild'.
When you engage the blue button on the left side of the bars, the YZ heritage becomes obvious and its full power is unleashed.
You can't ride like that all day, so hitting the blue button again will make the bike far more manageable and easier to maintain traction on slippery surfaces.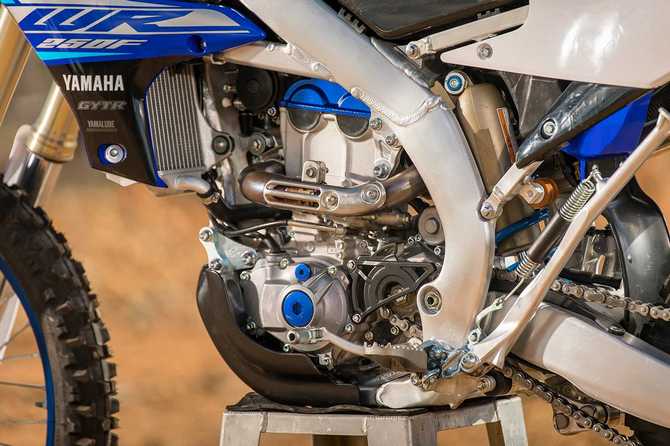 Frame And Bodywork
The 2020 WR250F now uses the same bilateral beam frame as the YZ250F. The front engine mount brackets have been altered to better suit the amount of flex needed for enduro riding.
The upper-side engine mounts are the same as used on the YZ250F, while two plate-type mounts are used for the front side of the engine.
The surrounding bodywork has also been redesigned for a lighter and more compact look.
The new headlight cowl now sits lower and closer into the forks. A new front wheel speed sensor connects to an enduro meter display and, without a speedo drive, is designed to make removing the front wheel easier.
The system features a pulse wheel and sensor to provide detailed speed information.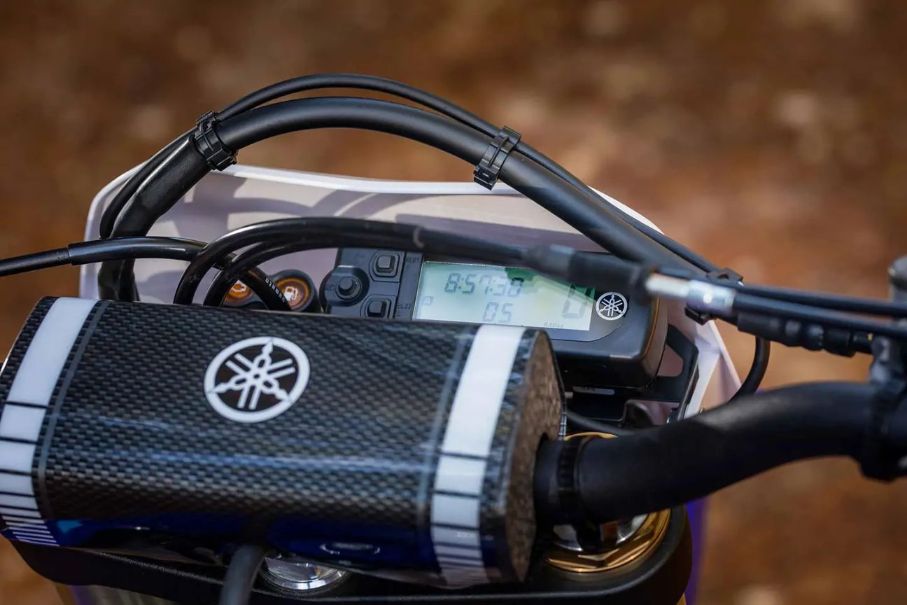 The skidplate is now a resin plastic which is a close fit to the engine to reduce the amount of debris that can get caught in there.
A newly designed 2.2-gallon plastic resin tank is 0.2 gallons larger than the previous model with the lower portion extended downward to further contribute to the bike's 'mass centralization'.
The lower and flatter seat has been redesigned with a stiffer foam to help rider maneuverability, and a slimmer shroud/knee contact area also help with rider ergonomics.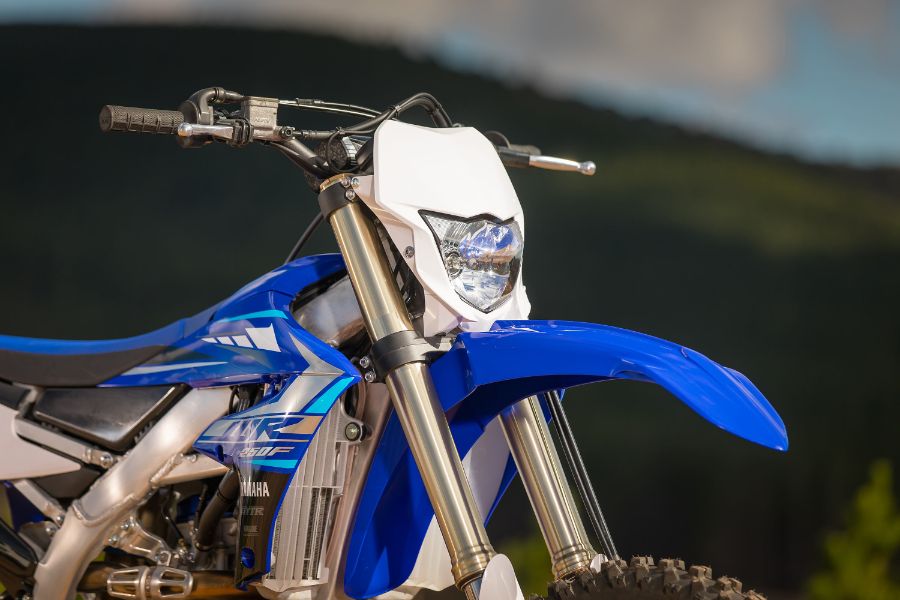 Suspension
The 2020 WR250F now features the same fully adjustable KYB Speed-Sensitive System (SSS) coil-spring fork as the YZ250F, but with enduro settings to better suit the riding conditions.
The shock is also based on the YZ250F and features enduro model-specific settings. It uses a coil spring with a higher fatigue strength than the outgoing model.
The capacity of the shock reservoir has been increased by 30cc to help it run cooler.
2020 Yamaha WR250F Specifications:
ENGINE
Engine type: Liquid-cooled, four-stroke, DOHC, 4-valve single cylinder
Displacement: 250 cc
Bore x stroke: 77.0 mm x 53.6 mm
Compression ratio: 13.8 : 1
Clutch type: Wet, multiple-disc
Fuel management: Fuel injection
Ignition: TCI
Starter system: Electric
Transmission: Constant-mesh 6-speed
Final Transmission: Chain
SUSPENSION
Suspension: Front: Inverted fork, fully adjustable 48mm twin-chamber SSS KYB USD 310mm/12.2 in. travel
Suspension: Rear: Fully adjustable Coil spring/gas hydraulic damped KYB 317mm/12.5 in. travel
BRAKES
Front brake: Hydraulic single disc, 270mm
Rear brake: Hydraulic single disc, 245mm
TIRES
Front tire: 90/90 21 Metzeler Six Days Enduro
Rear tire: 130/90 18 Metzeler Six Days Enduro
DIMENSIONS
Seat height: 995 mm/37.6 in.
Wheelbase: 1480 mm/58.3 in.
Ground clearance: 320 mm/12.6 in.
Rake: 27.2°
Trail: 116mm/4.6 in
Fuel Capacity: 7.9L/2.2 gal
Claimed Wet Weight: 115kg/254 lb
Off Road Competition Kit
For the Australian market, the new WR250F is supplied fully ADR compliant with a free competition kit for closed course use. The kit includes:
CCU for smartphone tuning capability
Lightweight LED taillight/ and license plate holder
Competition larger diameter exhaust muffler outlet
Full power full travel throttle stopper screw kit
YZ air filter holder guide
Wiring connector for headlight
Brake snake kit
Wiring connector for rear brake light
WRF Barkbuster handguard set
Final Thoughts
The WR250F has come a long way in the 19 years since it was first introduced, sharing many elements of the YZ250F even back then.
The gentle trail bike is gone, this is an enduro bike to be sure. You can still trail ride it thanks to the dual-mode mapping button, and the Power Tuner app on your smartphone.
So you can have the best of both worlds in one bike thanks to recent advances in technology.
If you're a racer or like to hit the trails hard, this bike is for you.
Related Posts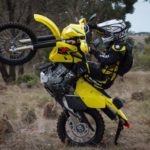 2018 Suzuki DR-Z400E Review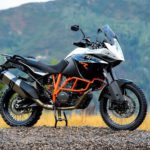 What are your thoughts on the new 2020 WR250F? Have you owned an earlier model? Please feel free to share your comments below.
Please follow and like us: