There have been some legendary dirt bike movies made over the last forty years, perhaps the most famous being the original 'On Any Sunday' released in 1971.
In an era before YouTube, DVD, and Live Streaming, a movie in the theatres was the only way to share the excitement of motorcycling with the public.
Here are 5 of the best, starting with the original:
On Any Sunday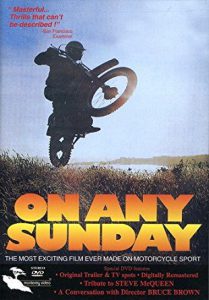 The original 1971 movie is one of the few sports-themed documentaries to earn a feature documentary Oscar nomination.
It gave the world a look at a wide range of amateur and professional desert racers, road racers, and trail riders, including the 'King of Cool' Steve McQueen at the height of his fame. It also has an awesome 70s soundtrack.
It was directed, shot, and narrated by Bruce Brown, who used filming techniques that were innovative in 1970, long before GoPro, but commonplace today.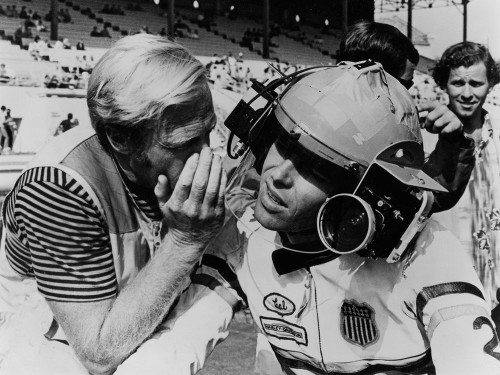 Bruce had made a number of surfing documentaries, but it was his film 'The Endless Summer' that he was most known for. The movie was a huge success.
He was an avid surfer, but his other passion was riding dirt bikes, so he turned to motorcycles for his next movie.
'On Any Sunday' was a much more ambitious project and required a much bigger budget, but as luck would have it, Steve McQueen was also a keen motorcycle racer.
After some negotiation, McQueen and his company Solar Productions signed on, and doors opened up all over town.
The movie also features Mert Lawwill and Malcolm Smith. Mert was in his campaign to win the AMA Grand National Championship.
Malcolm was a legendary desert racer at a time when dirt bikes and motocross were starting to become a big deal.
'On Any Sunday' is widely credited for changing the public perception of motorcyclists as rough, dirty gang members, and made people realize that they were just guys like your dad, uncle or brother out having some fun on motorbikes.
The film is still regarded as one of the best dirt bike movies ever made, and many of today's legendary world champions in off-road and road racing attribute the film to starting them on their motorcycle racing careers.
One of the early scenes shows a kid with a big red helmet pulling a long wheelie up the road. The boy then 8 years old grew up to be 5 times AMA Motocross winner and 2-time Supercross champion Jeff Ward.
The movie is available on Amazon  On Any Sunday
MPAA Rating: G
Running Time: 96 mins
Here's a clip from the movie featuring Steve McQueen, Malcolm Smith, and Mert Lawwill.
On Any Sunday, The Next Chapter
Director Dana Brown's update on his father Bruce Brown's legendary 1971 documentary 'On Any Sunday' explores motorcycling in all its incarnations –  sport, hobby, and transport.
Dana Brown, famous for his 2005 movie 'Dust To Glory' is a chip off the old block with his casual voiceover as he explores how motorcycle technology has changed over the last 40 years.
It also highlights the progress in the art of motion-picture making. 'On Any Sunday, The Next Chapter' is as high-tech as any movie with crisp HD imagery shot from aerial, mobile, and stationary cameras.
The film features some of the top riders of today.
There's Robbie Maddison, Australian Freestyle Motocross champ, and stuntman in his attempt to set another record by jumping down the ski jump ramp at Olympic Park in Utah.
MotoGP rivals Marc Marquez and Dani Pedrosa are also featured. The film also looks in on one of the stars of the original 70's 'On Any Sunday,' former AMA Grand National champion Mert Lawwill.
X Games gold medalist Travis Pastrana is also featured as he visits his boyhood idol Doug Henry, 3 times AMA national motocross champion, now paralyzed from the waist down from an accident in 2007.
He is still able to ride using a custom-built roll cage harness.
We also look at the life of Derrick Simuunza, a Zambian doctor who uses his motorcycle to visit 300 patients per day in remote villages.
Like in the first movie Dana Brown opens with some home-movie footage. This one is of a young girl on a child's bike speeding off as her videographer dad chases behind her.
If the movie leaves us with any message, it is that in an era of social media and video games, there is still the adventure of the open road and great outdoors that the motorcycle can give us.
The movie is available on Amazon  On Any Sunday, The Next Chapter
MPAA Rating: PG
Running Time: 94 min.
You can watch the trailer here:
Dust To Glory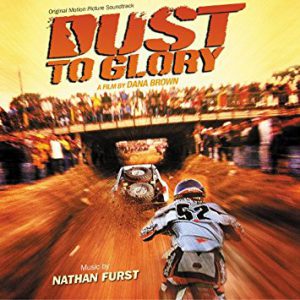 This movie isn't totally about dirt bikes, it also features other off-road vehicles like Quads, Buggies, and trucks, and it looks at one of the most hard-core desert races on the planet, the Baja 1000.
It is a yearly race that takes place in Mexico's Baja California Peninsula. The race is so expansive and so dangerous that nobody has successfully documented the event on film.
It is written and directed by Dana Brown, son of legendary documentarian Bruce Brown of 'On Any Sunday' Fame.
Dana, like his dad, also produced a surfing documentary called 'Step Into Liquid'.
The movie stars Mario Andretti, Jimmy Vasser, Mike 'Mouse' McCoy, Robbie Gordon, J.N. Roberts, and Sal Fish (event organizer).
Mike 'Mouse' McCoy attempts to complete the entire race alone, something never done before,  when all other competitors complete 250 miles of the course each as a team. Mike was also co-producer of the movie.
The movie is available on Amazon Dust To Glory
MPAA Rating: PG
Running Time: 99 min.
Watch the trailer here:
Long Way Round
Long Way Round is actually a TV series starring well-known actor Ewan McGregor and his friend Charley Boorman, who made the 19,000 miles (31,000km) journey from London to New York on BMW R1150GS motorcycles in 2004.
They were supported by a backup team in two Mitsubishi off-road vehicles Russ Malkin and David Alexanian, and the third rider with them, photographer Claudio Von Planta.
The journey took in 12 countries, starting in the UK and France, Belgium, Germany, the Czech Republic, Slovakia, Ukraine, Russia, Kazakhstan, Mongolia, USA, and Canada and finishing in New York.
The series is a 'must-watch' even if you aren't a motorcycle enthusiast.
They stop off along the way and meet some interesting locals, and attempt to cross many swollen rivers on the Road of Bones to Magadan.
Landmarks along the way include the Church of Bones in the Czech Republic, the Mask of Sorrow monument in Magadan, and Mount Rushmore in the USA.
The series is available on Amazon per episode (7 in total) or the complete series Season 1. Long Way Round
Rating: TV-PG
Running Time: 42 min. per episode (approx)
Watch the trailer here:
Ewan and Charley were at it again in 2007 with their next adventure Long Way Down. The same team of Russ Malkin and David Alexanian was used along with photographer Claudio Von Planta.
The route this time started from their base in London, then went to John o'Groats in Scotland, and took the channel tunnel to France, then on to  Italy, Tunisia, Libya, Egypt, Sudan, Ethiopia, Kenya, Uganda, Rwanda, Tanzania, then into Malawi where they were joined by Ewan's wife Eve.
The final leg took them through Zambia, Namibia, Botswana, and into South Africa finishing at Cape Town.
The series is available on Amazon per episode (10 in total) or for the complete series Season 2.  Long Way Down
Rating: TV-PG
Running Time: 42 min. per episode (approx)
Watch the trailer here:
The long-awaited third adventure Long Way Up has now been completed and is available on Apple TV Plus.
Watch the trailer here:
Read more about it in my post:
'Long Way Up' is Underway – On Electric Bikes!
Tougher Than Iron: The Enduro At Erzberg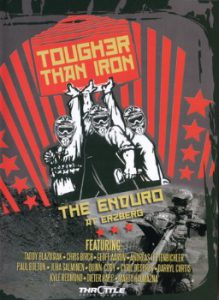 This movie documents the 2008 Erzberg Rodeo in Austria.
1500 riders line up to tackle the 'Iron Giant' an iron mine that challenges riders with the most ridiculously impossible terrain known to man.
Only about 2% finish the race!
The cameras get up close and personal during the race and take you right into the action of the toughest single-day enduro event in the world.
It features the 2007 champion from Poland Taddy Blazusiak, and challengers Chris Birch, Cyril Despres, Andreas Lettenbilcher, and Paul Bolton.
The movie is available on Amazon  Tougher Than Iron: The Enduro at Erzberg
MPAA Rating: Not Rated
Running Time: 62 min.
Watch the trailer here:
For a report on the 2018 Erzberg event:
Erzberg Rodeo 2018
Related Posts
Adventure Motorcycle Travel DVDs – A Few To Inspire You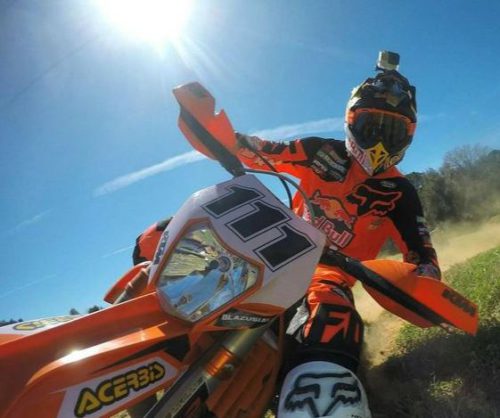 5 Best Action Cams For Dirt Bikes
Action Cam Mounting Tips – For Dirt Bike Riders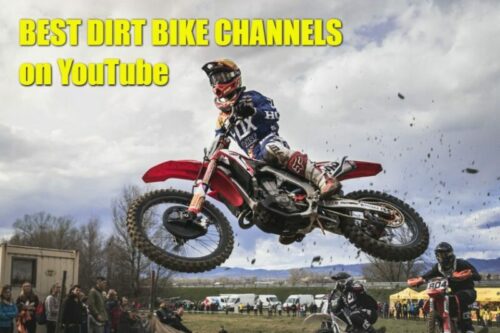 Best Dirt Bike Channels on YouTube
Is there a movie that you think makes the list of the best available? Please feel free to share your thoughts with readers below.
Please follow and like us: