As someone who has ridden dirt bikes of one form or another for over forty years, I reckon I know as well as anyone some good reasons to keep riding dirt bikes – even past 50.
I had my first ride on a dirt bike at about 14, and have loved riding ever since. With the exception of a few years when my two kids were very young, I have kept on riding. That's over 40 years of fun.
Sure there are other exhilarating sports like skydiving, scuba diving, mountain biking, or skiing, but the thought of jumping out of a plane with nothing but a sheet on my back, or finishing up as shark bait is just not the way I want to leave this world.
So here are what I consider to be 12 good reasons to keep riding dirt bikes.
A hilarious look at why we ride
There is a whole range of mental and physical benefits of riding dirt bikes, so here they are in two categories:
Mental Benefits Of Riding Dirt Bikes:
1. A Sense Of Freedom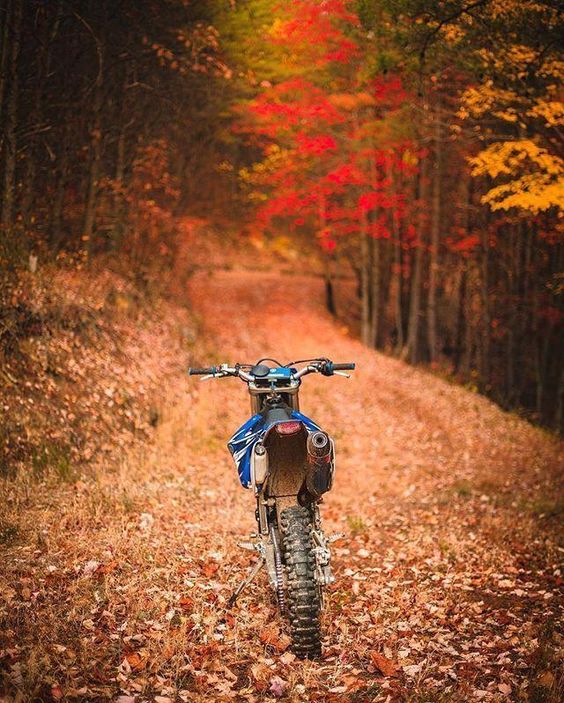 The exhilaration of riding a motorcycle off the road is a whole different experience to road riding. While sales pitches from companies like Harley Davidson talk about the freedom of the open road, you still have the limitations of road rules, speed limits, and other traffic to contend with.
The only limit to what you can do on a dirt bike off-road is your skill level. If you want to open the throttle on an open stretch of trail – do it.
You want to pull a wheelie, stoppie, jump, slide, or try to get up that steep hill climb – do it. Maybe it's because I was brought up on dirt bikes, but I don't see the same sense of freedom on the road with all the rules you have to stick to.
2. Stress Relief
It's hard to think about the stresses going on in your life when you're using all your energy to negotiate a tricky trail. The only thing on your mind is getting through the next section without dropping the bike.
If you're feeling stressed about what is going on at work, or at home, go for a ride and blow off some of that steam and come back a more relaxed person.
Forget drugs or alcohol to relieve stress, get on that dirt bike.
3. Mental Alertness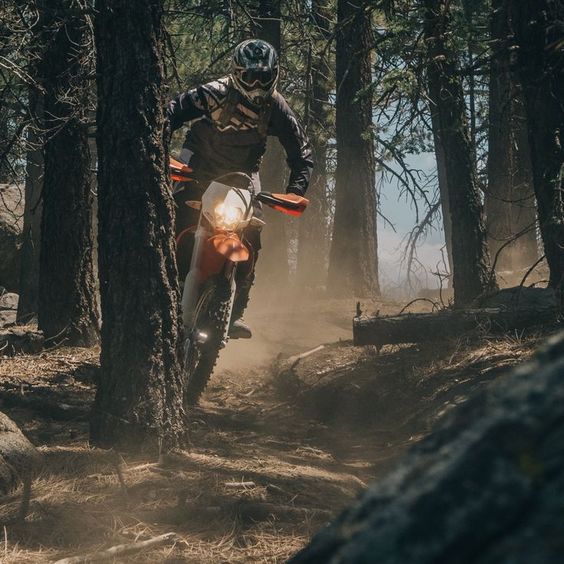 When riding your dirt bike you can't be thinking of anything else. You have to be 'in the moment'.
It demands so much of your attention that you have to be mentally sharp and mentally focused on exactly what's in front of you.
This has benefits in all areas of your life. Watch out for those trees!
4. Family Bonding time
Dirt bike riding is a great sport for the whole family. Going riding with your kids while they're young is building a relationship so that you can have heaps of dirt biking adventures with them in the future.
Riding dirt bikes can be a very positive influence on kids. Some things that they can learn from riding are:
It gives them exhilarating non-violent entertainment
It teaches them to work for what they want
They learn to take safety seriously
It teaches the significance of regular maintenance
It teaches mechanical skills from fixing their bike
It gives them skills that will be important for driving later in life
5. Make Some Lifelong Riding Buddies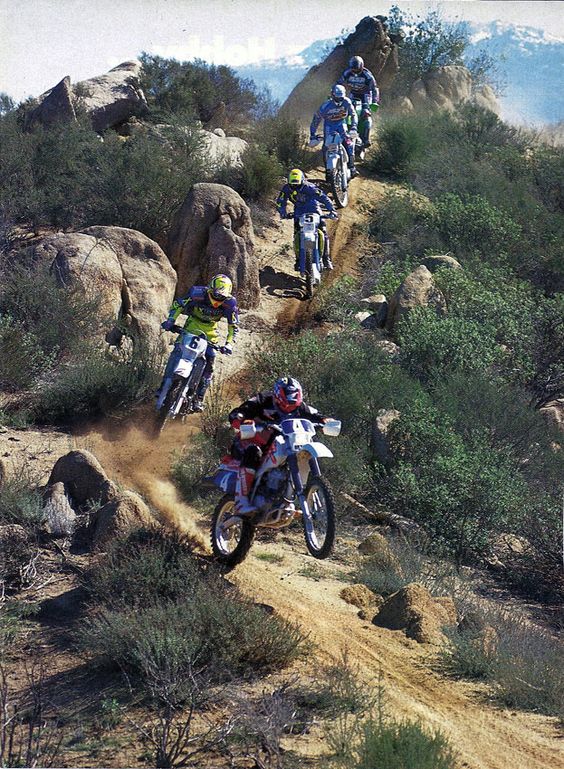 Having a common interest with your buddies is a great way to strengthen friendships. Some of my closest friends today I met in my teens and twenties through riding and racing dirt bikes.
It forms a common bond that lasts a lifetime. The same is true for lots of sports, you build some lasting friendships.
It may not be a team sport, but the same values are there. In the middle of nowhere, you're dependent on each other in the event of injury or mechanical breakdowns to get back to civilization.
6. Get To Explore The Great Outdoors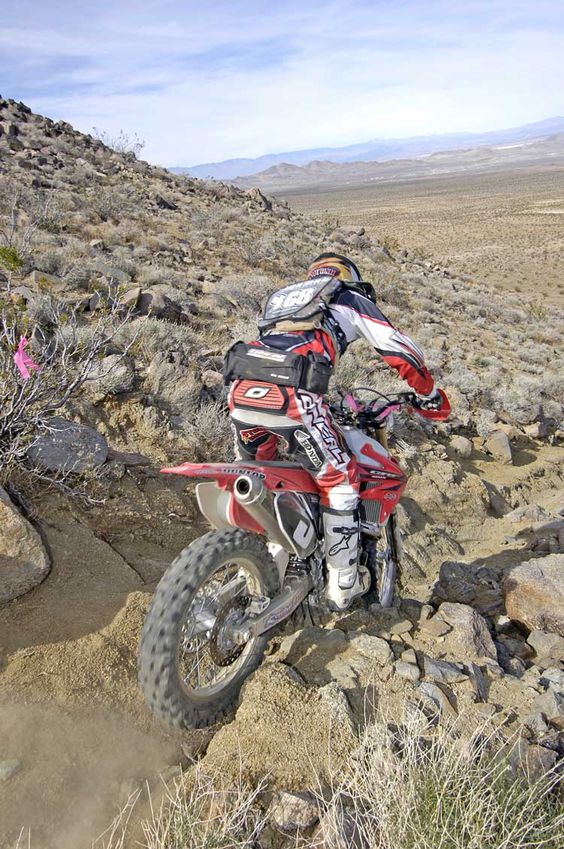 A dirt bike can take you to places that others never get to see unless they backpacked or rode a horse for a couple of days, which most people don't get to do.
You can cover distances very fast on a dirt bike and get to see some fantastic sights. Even 4WD vehicles can't get to the places that you can on a dirt bike. It gives you a great appreciation of your natural surroundings.
I grew up riding in New Zealand and was fortunate to ride in some breathtaking places. Sometimes you just have to stop and take it all in.
7. Improved Problem-Solving Skills
Riding Dirt bikes helps you with problem-solving and troubleshooting. When you're riding and you're out in the middle of nowhere and something on the bike breaks, you have no choice but to find a way to fix it. There's no easy out.
You can get to some pretty remote places on a dirt bike, and you need to be able to think on your feet and find a solution. This skill spills over into all areas of life.
Physical Benefits Of Riding Dirt Bikes:
8. Riding Keeps You Young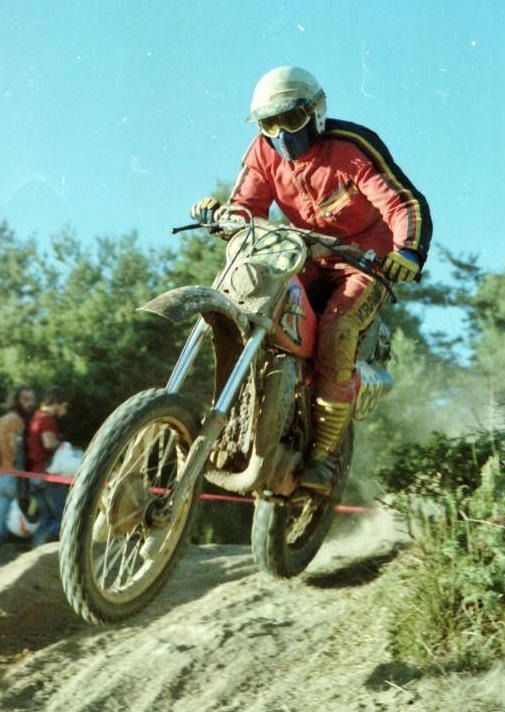 Dirt bikes keep you young, both physically, and young at heart. It keeps you wanting to have fun and that translates into other areas of your life, like being more engaged with your kids.
This picture takes me back to the era when I started riding. I still feel like a teenager when I go for a ride. The exhilaration is still there.
Adventure motorcycle touring is the fastest growing form of motorcycling. Guys who were former motocross or enduro racers, or even guys from street bike backgrounds are finding adventure riding is keeping them young in their later years.
Slower speeds, but the comradery and enjoyment is still the same.
9. Improved Strength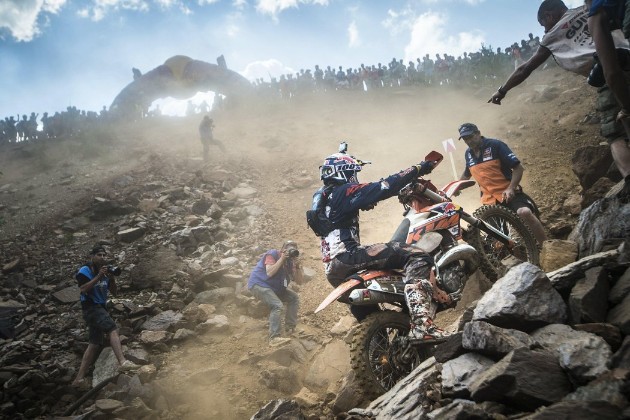 There is a significant amount of strength required to handle a bike that weighs over 100kg (220lbs) through rough terrain. Both upper and lower body strength is required.
Your quadriceps and hamstrings are used when absorbing the rough terrain through your knees, and for gripping the bike with your knees.
Arm, wrist, shoulder, and back muscles are used in absorbing shocks through your handlebars. Picking up the bike, especially if it is a loaded adventure bike requires even more strength.
Any weight training you do at the gym, like bench press, squats, seated rows, lat pulldowns are a benefit to your off-road riding, but it works both ways.
Going dirt bike riding is a great workout in itself, especially if you like to ride aggressively.
10. Improved Cardiovascular Fitness
Dirt bike riding can be a great cardiovascular exercise that is on a comparable level to jogging.
It brings your heart rate up to into the mid-130s for an average trail ride, or up to about 150 bpm, if you ride aggressively with jumps, hill climbs or hard enduro type terrain.
While dirt bike riding is similar to mountain biking, I do both, the mountain biking really gets your heart racing.
The dirt bike is much heavier and is more of an upper-body workout due to the weight of the bike, but still gives a good cardiovascular workout.
11. Improved Balance and Coordination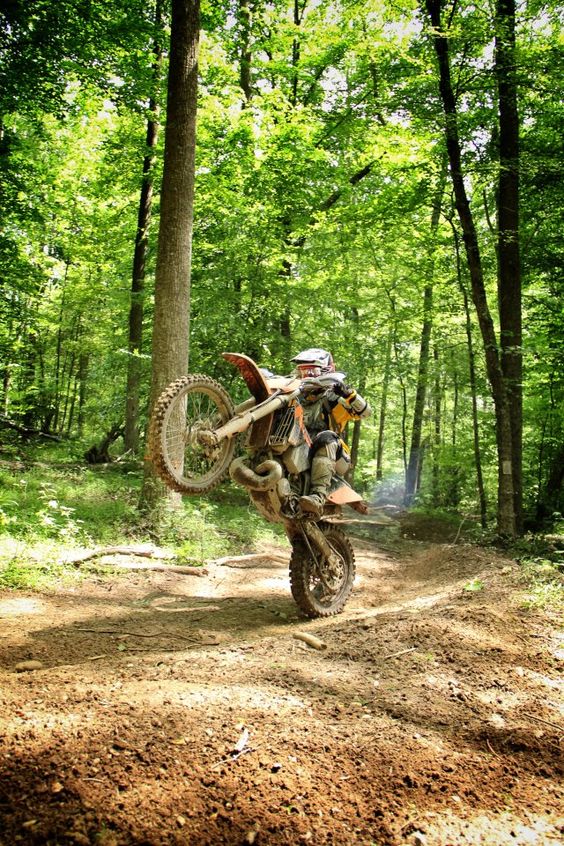 Any form of bike riding is great for your balance skills. Riding off-road far more so than riding on the road.
Tricks like wheelies (pictured above – I've been doing these for over 40 years and still get a buzz), stoppies, jumps, stream crossings, slippery muddy trails – all develop your balance skills.
There's always something new to learn, a new technique to work on.
Trials riders are masters of balance, and all the best hard enduro riders come from a trials background.
The things that hard enduro legend Graham Jarvis can do on a bike have to be seen to be believed. Follow the link to check out his Bio and a great video.
12. Improved Road Riding Skills
The skills you learn off-road are very beneficial to riding on the road. Mental alertness and your focus on what's in front of you are critical to your safety on the road.
The big difference is that on the road you have large vehicles traveling in the opposite direction at speed – who don't see you on a bike. So there is always that risk factor of other vehicles doing the unexpected, and no matter how skilled a rider you are, the unexpected happens.
But when it comes to situations that involve your control over your bike, like wet slippery roads, navigating turns, emergency braking, then your skills learned off-road come in handy.
If the rear wheel slips out in the wet, you know what to do. You don't panic at things like that. Loose metal forestry roads don't scare you.
World champion road racers like MotoGP champion Valentino Rossi include off-road and flat track riding as part of their practice routine. Those guys know.
What It All Comes Down To
If you still love the thrill of riding, even beyond fifty, and you're physically capable, what better way to stay in shape and keep sharp and focused.
The rise in popularity of motorcycle adventure touring and camping has opened up a whole world to explore on a bike.
With an increase in the number of lightweight adventure bikes on the market, we're seeing a lot of guys in their 50s, 60s, and even 70s still enjoying their riding.
With so many physical and mental health benefits to riding dirt bikes, what better way to retain your youth.
Related Posts
5 Good Reasons To Go Adventure Motorcycle Camping
10 Good Reasons To Ride Motorcycles With Your Partner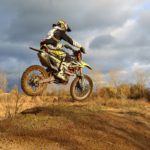 Dirt Bike Safety Tips – How To Avoid The Dangers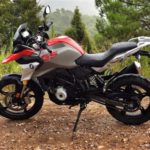 Are Big Adventure Bikes Really Necessary?
Do you have a history of riding dirt bikes that stretches back 2 or 3 decades or more? Are there any other benefits to riding that I have missed?
Please follow and like us: