Should you wear a dirt bike neck brace – even if you're not competing? Trail riders have gradually started wearing the equipment used by motocross riders.
As the protective gear has become lighter, better designed, and easier to wear, we are seeing more and more trail riders with motocross boots, body armor, knee, and elbow pads, but is a motocross neck brace something that we should also be considering?
Maybe it's time for trail riders, enduro riders, and even adventure riders to look at adding a neck brace to their shopping list of essential equipment?
When it comes to racing, more and more riders are heading to the start line with a neck brace in place. When you look at the risks involved, it's a smart move.
Coming from a racing background myself, if there had been neck braces around back then, I would certainly have used them, I've seen too many fellow racers spending their lives now in a wheelchair.
Neck Brace Or Neck Protector?
Before we get into how they work I should explain the difference between a neck brace and a neck protector.
The difference is in how it fits, and the materials used.
A motocross neck protector (or Race Collar) is made from dense foam and simply sits around your neck, usually secured by one strap. They offer some protection by limiting head movement in a crash, but not to the same level as a neck brace.
A motocross neck brace has been developed to provide neck support and help prevent serious neck injuries that can happen in a dirt bike crash. They are secured with multiple straps and the construction materials are a more durable shock-absorbing plastic, combined with some foam for comfort.
Because of the extra technology in the construction they are more expensive than the race collar.
The Theory Of Neck Braces
A dirt bike neck brace works in conjunction with a full-face helmet and is designed to help prevent a serious neck injury in the event of a crash.
Its function is to limit your neck's range of movement.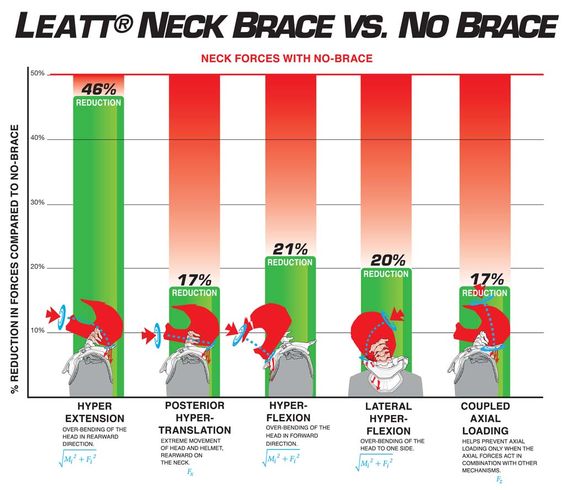 A neck brace when fitted rests on your sternum at the front, your spine at the back (or each side of your spine), and shoulders, and sits up off of your body.
In the event of a crash where your helmet is forced to one side or to the front or back, the helmet makes contact with the brace, and the impact forces are spread over the whole brace, preventing hyperflexion (forward), hyperextension (backward) or lateral hyperflexion (side to side) of the neck and hopefully preventing serious neck injury.
Obviously, any brace cannot entirely prevent injuries, but regardless of the manufacturer or design, they are all intended to reduce the likelihood of neck injuries.
The Story Behind The Leatt Neck Brace
Leatt was the first company to design a motorcycle-specific neck brace.
Back in 2001 Chris Leatt, a South African doctor and keen motorcyclist had a son who had just begun competing, and the following weekend he witnessed the death of a fellow rider, Alan Selby.
He was moved to design the first neck brace prototype in an effort to protect his son and future generations of riders.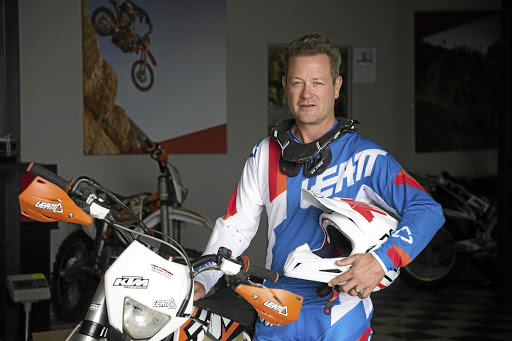 The first Leatt neck brace was sold in 2004, and by 2006 the final mass-produced versions were brought to the market.
The neck brace has taken a few years to be accepted by riders, with some still questioning their effectiveness due to the lack of data, something very difficult to obtain. It's not like you can ask riders to crash with and without a brace and compare the injuries!
For riders that have already sustained serious neck injuries without using a neck brace, maybe their injuries may have been avoided had they been wearing a brace, who's to say, but that is not the same as hard evidence.
In this video, Doctor Chris Leatt explains the theory behind the design of the Leatt Neck Brace. The brace shown in the video is an older model, but the theory is still the same.
The popularity of the neck brace has increased, with other companies like Alpinestars, Atlas, and EVS producing their own versions.
Each different manufacturer has a different design and different take on what they think will work best while still allowing you to ride with it comfortably.
Whatever design or brand you choose they all have their limitations depending on the type of crash involved. None can offer complete protection, you still need the freedom to be able to ride unencumbered and have increased protection in the event of a crash.
In the same way that knee braces cannot prevent all knee injuries, a neck brace cannot prevent all neck injuries, the difference is with a knee injury it will heal and you will still be able to ride, and walk.
How To Choose A Dirt Bike Neck Brace
Top 3 things to consider:
1. Safety: Any reputable neck brace company will offer braces that place safety as their number one priority. Often you will see an entry-level brace and a top-of-the-range brace with the same basic shape and design.
High-quality braces will have thoracic struts that have been engineered to break when a certain level of pressure is reached. In a crash, these are designed to break so that they will not dig into your back and cause injury.
There is one opinion that neck braces may cause broken collarbones. Although there is no real evidence to support that, manufacturers are now designing braces that will not place pressure on your collarbone during a crash.
2. Comfort: If it's not comfortable, you won't wear it. Some braces allow you to adjust their position to vary the range of movement in your helmet. Generally, the level of adjustment for comfort increases with price.
3. Price: While you may be able to buy a safe neck brace quite cheaply, generally the more expensive ones will offer more adjustment, lighter weight, and more comfort. You really do get what you pay for as far as safety and comfort go.
5 of the Best Motocross Neck Braces Available Today
1. Leatt GPX 5.5 Neck Brace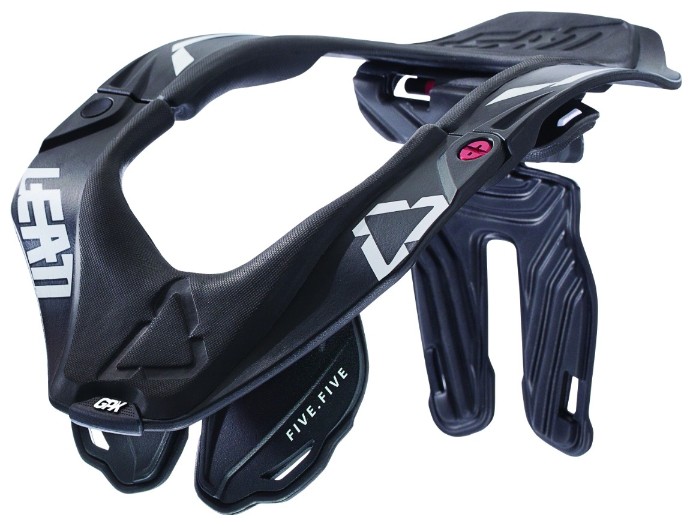 Leatt GPX 5.5 Neck Brace is the model down from the GPX 6.5 Carbon and there is a considerable price difference without sacrificing any of the safety.
The main difference is in the construction, and therefore the weight.
Where the 6.5 uses MaxiWeave carbon construction, the GPX 5.5 uses a fiberglass reinforced polyamide (plastic) which weighs 790g, 190 more than the GPX 6.5.
Missing from the 5.5 are the airflow ventilation holes in the pads, which may make it feel warmer to ride with, but for the significant cost difference, it's a small sacrifice.
It is a second-generation design that is lower profile and easier to adjust.
It features ALPT technology (Advanced Load Path Technology) which means that it disperses the energy of a crash to the shoulders, back, and chest, and away from the neck.
The removable pads sit on either side of the sternum at the front, either side of the spine at the back, and on the shoulders. The thoracic strut is easily adjustable with removable tabs that are pre-set at 0, 5, 10, and 15-degree angles of the strut so that you can set it to suit your own preference.
The rear strut is engineered to break at a certain level of pressure to prevent back injury in the event of a crash.
A good feature is the emergency release mechanism which allows the brace to be easily removed by medics in the event of a serious crash.
It comes in 2 sizes, Small/Medium (suit 31″ to 37″ chest) and Large/X-Large (suit 37″ to 45″ chest), plus a junior size for kids, so it will suit just about anyone.
There are color options with the GPX 5.5. It is available in Black, Green/White, and Red/White.
Features:
An easy-to-use emergency release mechanism
Low profile push-button open/closure system for easy fitting
Engineered collarbone cutouts to help keep your helmet and brace away from your collarbones and disperse the pressure over a wider area of your back and chest
Injected, durable and easy to clean foam padding
CE Certified
Pros:
Emergency release mechanism
Highly adjustable and secure fitting
Well priced
Color options available
Cons:
Heavier weight
Reduced ventilation

2. Leatt GPX 6.5 Neck Brace (Carbon)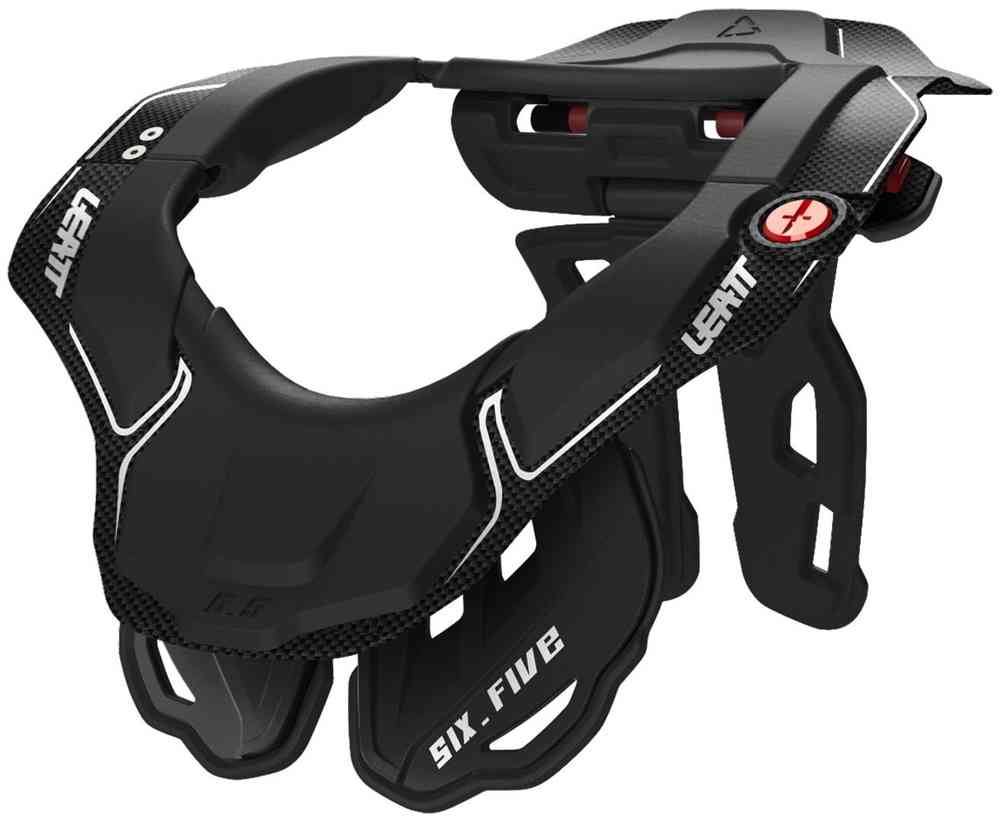 The Leatt GPX 6.5 Neck Brace is Leatt's top-of-the-range neck brace, very similar to the GPX 5.5 above, it includes all the features, the main difference being the MaxiWeave Carbon construction giving a weight of 600g, a reduction of 190g on the GPX 5.5 brace.
The other noticeable difference is in the pads to the front and back. The GPX 6.5 has some large cut-outs which provide airflow for ventilation to help the brace from feeling too hot.
Both braces now feature collarbone cutouts to keep forces from the helmet from being transferred to the collarbone and possibly breaking them. Earlier models didn't have this feature, but Leatt has now redesigned its braces to protect these fragile bones.
The Leatt braces are CE-certified as personal protective equipment. To achieve this standard they are required to undergo rigorous lab testing. They have also been developed with testing and input from numerous top professional riders.
Like the GPX 5.5, it comes in 2 sizes, Small/Medium (suit 31″ to 37″ chest) and Large/X-Large (suit 37″ to 45″ chest).
It is only available in black.
Features:
New MaxiWeave Carbon Matrix which gives increased rigidity and lighter weight
Lightweight at only 600g
New helmet rim striking platform profile
New on-board size adjusting: No parts needed
An easy-to-use emergency release mechanism
Low profile push-button open/closure system for easy fitting
Engineered collarbone cutouts to help keep your helmet and brace away from your collarbones and disperse the pressure over a wider area of your back and chest
Injected, durable and easy to clean foam padding
CE Certified
Pros:
Emergency release mechanism
Highly adjustable and secure fitting
Lightweight
Cons:

3. EVS R4K Race Collar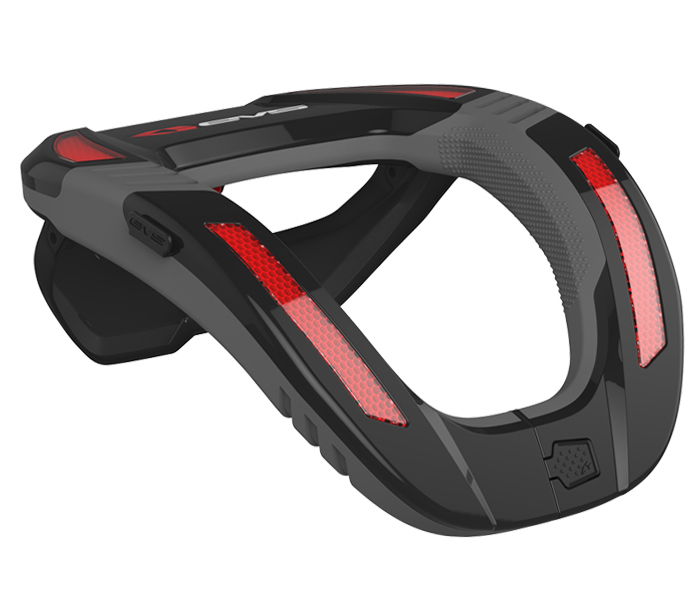 EVS has taken a very different approach to the design of its neck brace. It is a very minimalistic and efficient design at an affordable price.
The R4K has been completely redesigned since the earlier R4 model to be lighter and more aerodynamic. It now features a Koroyd engineered core.
Koroyd was originally developed for the aerospace market. Its structure is 95% air and is designed to absorb impact and displace energy across the entire surface. It can be seen through the transparent panels as a red honeycomb pattern in the black/red model, and the green panel in the White/Green model.
The brace is one of the lightest on the market. The adult brace weighs 635 grams (1.4 pounds) and the youth brace 386 grams (0.85 pounds) so you don't even know you're wearing it.
The EVS design philosophy is that the shelf-type brace of other brands could make compressive injuries worse. They have created a very natural shape that allows the head to move very naturally.
The R4K Race Collar effectively fills the gap between the rider's helmet and shoulders with Koroyd which absorbs the energy from an impact.
The rear axial load absorber helps disperse the forces away from the spine and across the shoulders and core. It is adjustable up to 10 degrees using an Allen wrench for a more custom fit, but it may not be enough depending on your body type.
On the front is a wide closed cell foam piece that disperses the energy across the chest evenly, while avoiding the sternum.
The underside of the brace which is in contact with your body is very soft foam.
The latches on the side are where the straps attach to hold the brace in place.
There is one closure system at the front which makes fitting and removal easy.
There is only one adult size, and one youth size.
Features:
Koroyd Engineered Core to reduce weight
Superior Energy absorption
Designed to displace energy across the shoulders rather than down the spine
Push-button closure at the front along with a reinforced velcro tab to the underside
Pros:
Minimalistic design
Very lightweight
Affordable
Cons:
Limited adjustment
No emergency release mechanism

4. Leatt Fusion 3.0 Neck Brace/Vest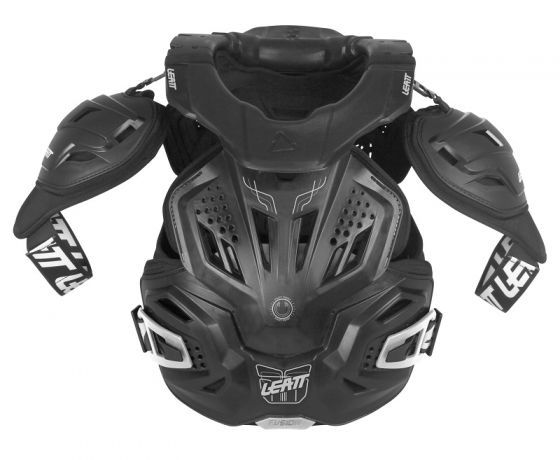 When neck braces were first becoming available there were problems with combining a neck brace and chest/back protector. Riders who were using neck protectors were struggling to find a chest/back protector that fits comfortably with the neck brace.
Then chest/back protectors that were compatible with neck braces started to become available.
Leatt has now solved that problem with the first combined neck brace and chest/back protector unit, the Leatt Fusion 3.0.
This setup prevents the chance of the neck brace getting put out of place against the chest/back protector.
It also makes fitting the neck brace easier, as well as putting on and taking off the whole unit.
The neck brace can't be removed from the chest/back protector, but if you want to wear both items, this is a great option. The shoulder pads are able to easily be clipped off.
The neck brace works in the same way as any other Leatt neck brace. The forces from the helmet are dispersed into the whole neck brace, but with this Fusion, the forces from the brace are then dispersed into the chest and back protectors.
Of course, the whole unit comes with a bit extra weight of 2,500 grams (5.5 pounds) but you are including three items of protection into one.
Articulated sections of the chest and back panels allow it to pivot and move with your body, something not seen in other chest/back protectors.
They are a hard shell on the outside and lined with a 3DF AirFit soft ventilated impact foam, which helps absorb energy and disperse it around the body in the event of a crash.
The elastic straps on each side simply snap into place for easy fitting and removal.
The neck brace length is adjustable. Because it is attached to the chest/back sections, Leatt has made it possible to adjust the neck brace to suit different riders' chest depths. The section directly above the shoulder can easily be replaced with an insert of a different length, which is provided in your pack.
The unit can easily be removed by using the buttons on the underside of the neck protector on each side. This removes the front half of the neck protector along with the chest protector. It can be removed by releasing only one side.
Like the other Leatt neck braces, the 3.0 Fusion has been CE certified, not just for the neck brace, but also for impact protection for the chest, back and shoulder pads. This is an important factor, you know it has passed pretty stringent tests to achieve these ratings.
The Fusion 3.0 comes in 3 sizes, based on the riders height, not chest size: small/medium (160-172cm), large/extra-large (172-184cm), and extra-extra-large (184-196cm).
It is available in Black and White.
Features:
First-ever neck and torso protection for adults
Soft comfortable inner foam lining to the inside of the chest, back, and shoulder sections
CE approved for neck protection, as with all Leatt neck braces
CE approved for impact protection 1621-2 Level 1 back
CE approved for impact protection 1621-3 Level 1 front
CE approved for impact protection 1621-1 Level 1 shoulders
Pros:
All in one package
CE certified for PPE and also impact protection
Fully adjustable
Cons:
Can feel quite warm
Pricey

5. Atlas Air Neck Brace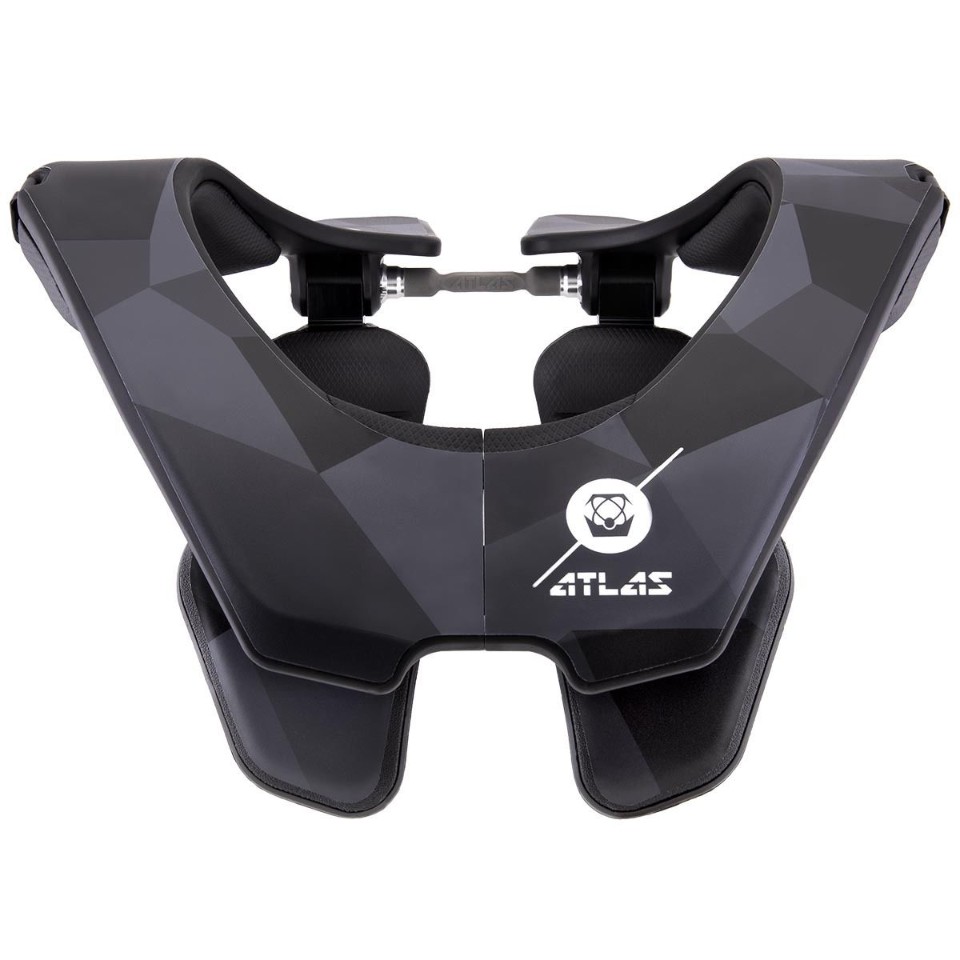 Atlas neck braces are regarded by many as the most comfortable neck brace around. They have been manufacturing neck braces since 2009.
They are minimalistic in design and extremely light, this brace weighs only 580 grams (1.3 pounds).
AMA Supercross champion Ryan Villopoto has worn these braces for years and is one of the riders who has been involved in testing and developing this brace.
The Atlas design philosophy is that the safety is in the flexibility of the brace. Their theory is that the flex slows the movement of your head and helmet gradually, rather than coming to an abrupt stop during a crash.
The brace's contact with the body is critical when dispersing forces from the helmet through to the body.
The Atlas Air has two large pads on either side of the sternum at the front and two on either side of the spine at the back.
Atlas claim 27% more contact with the body than other braces. That's a big claim, but it means it can do its job even better.
Adjustability is a big factor because if a brace doesn't fit right, it can't work as it's designed. The Atlas Air excels in this department.
The back struts can be moved into one of six different positions. The angle can be adjusted between a +10 degree position through to a -10 degree, larger riders will adjust it outwards, and smaller riders will adjust it inwards.
It features what they call 'Split-Flex Frame Technology' which allows each side to move independently of each other.
Height adjustment above the shoulders is done by swapping between the two different shoulder pad thicknesses which are provided.
There is a single front closure button on the underside which allows you to easily fit and remove the brace.
If you are a rider who has opted out of wearing a neck brace for comfort reasons, give the Atlas Air a try.
It is available in five different color combinations: Black, Orange/White, Red/Yellow, White, Purple/Yellow
Three sizes are available: Small 33″-36″ (84-92cm chest), Medium 37″-41″ (94-104cm chest) and Large 42″+ (106cm + chest)
Features:
The Flexibility helps absorb impacts, rather than transfer them to the body with little or no reduction
One mount, 6 possible positions. Reversible to adjust for chest thickness, and choose between a -10, 0, or +10 degree back support angle in either size position
Split-Flex Frame Technology allows the brace to mimic natural body movements
30mm of chest suspension promotes controlled head movement helping to slow impacts, rather than come to an abrupt stop
Dual chest and back contact points with large padded contact over the shoulder allow the brace to sit on 27% more surface area of your body than other braces
All new Easy Open system which allows for quick entry and exit with a simple push-button
Two possible height adjustments at the shoulder to create the best fit for your body type and helmet choice
Pros:
Very lightweight
Flexibility
Excellent Adjustability
Cons:
Does not fit too well when using some chest protectors

Conclusion
Neck braces have made significant advances in recent years both in comfort and safety. The right neck brace fitted correctly is hardly even noticeable when riding.
Put some time into researching the right neck brace for you. There is no one neck brace that you can say is the best, it is dependent on your needs.
The Leatt GPX 6.5 Carbon Neck Brace is the top of the line in technology, and price, with the Leatt GPX 5.5 a more cost-effective option with the main difference just being in the construction materials, a Polyamide instead of the more expensive and lighter Carbon of the 6.5.
The EVS R4K Race Collar is an even more cost-effective option if you don't want to ride without some neck protection, but don't want to go with the higher-priced Leatt-style neck brace.
It may be a parental decision for younger riders if their parents believe that wearing a neck brace is a worthy investment for their kid's safety.
The decision to wear a neck brace for motocross is not dependent on a rider's skill level. Many top-level racers choose not to wear one because anything that may restrict their movement can cost them valuable split seconds.
For non-competitive riding, you have to look at the type of riding you do, and the speed and aggression with which you ride to determine whether a neck brace is justified.
It's a personal choice to wear one or not.
Having fun riding or racing is certainly not hindered at all by wearing one. Is the risk of not wearing one worth it?
This post is provided as a way of raising awareness of the use of dirt bike neck braces. It is recommended that if you are considering purchasing any safety equipment, you carry out your own research and consider all data available to allow you to make an informed decision.
Related Posts
Best Knee Braces and Knee Guards For Dirt Bikes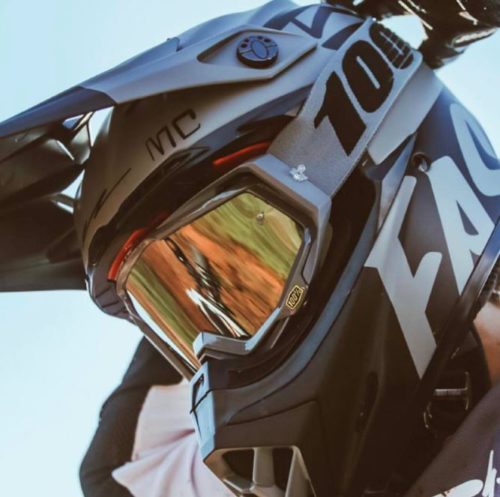 5 Best Dirt Bike Helmets 2020 – Top Of The Line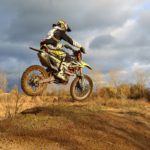 Dirt Bike Safety Tips – How To Avoid The Dangers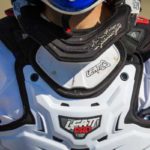 10 Best Body Armor For Dirt Bikes
Do you ride with a neck brace? Is there a neck brace you have used and can highly recommend?
Please follow and like us: