The Fly Trekker Helmet is an entry-level helmet for the Dual Sport and AdventureTouring market. Fly Racing is not a name familiar to street riders but off-road and motocross riders have been familiar with the name for years. They sponsor many top riders and events.
The Fly Trekker is their entry into the Dual Sport and Adventure riding scene.
Fly Racing started out manufacturing motorcycle handlebars and helmets and has grown into one of the leading apparel brands for competitive racing protective gear, helmets, boots, jerseys, goggles, and much more. They also produce apparel for street, snow, water, a line of luggage, vehicle accessories, and casual wear.
The Fly Trekker is their entry into the Dual Sport and Adventure scene in the sub $200 price range.
It is a well-constructed helmet with many of the features found in many higher-priced helmets.
What makes this helmet special is the ability to ride with any combination of the shield, visor, and goggles. The face shield is designed to accommodate goggles and goggle straps even when in the closed position.
Shield changes are quick and easy and need no tools. The shield has a durable scratch-resistant coating and offers 100% UVA/B protection. The multi-position ratcheting means you can just open the shield a crack to prevent most fogging.
Ventilation on this helmet is exceptional with 8 intake and 8 exhaust vents. Airflow is forced through aligned vent channels in the EPS liner and exits out of multiple rear exhaust vents.
Naturally, the Trekker meets or exceeds DOT and ECE 22/05 safety standards.
Sizes: XS, Small, Medium, Large, X Large, XX-Large.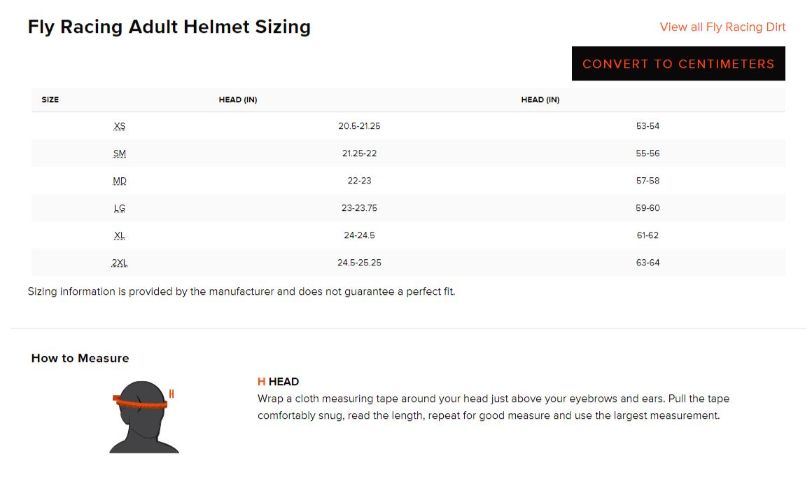 Specifications:
Product: Fly Trekker Dual Sport Helmet
Weight: 1,795 grams (3.96 pounds)
Colors available: Gloss & Matte Black, White, Silver, and Flo yellow, Grey/Hi-viz, White/Grey, Matte Grey/Hi-viz
Shape: Intermediate Oval
Warranty: Fly Racing offers 2 years warranty on all their products


Features:
Dual Density EPS liner helps reduce the shock of impact by creating a more progressive impact absorption zone
DOT & ECE Approved Advanced Poly Alloy shell construction which combines high-strength poly materials to create an aggressive design that is durable and lightweight
The newly redesigned face shield comes equipped with a new shield lock system and features multi-position ratcheting and can be fully hidden from your line of sight in the up position. The design also allows for goggles to be worn, and you can still lower the visor, a great feature when it starts raining.
Now included for the face shield are the new side plate covers for use when the peak is removed and the face shield is kept on for that full face street look
The new 'Quick-Dry' inner lining is fully removable and washable, a must to keep it smelling fresh. The ear pockets are roomy.  There is a provision to allow the fitting of a Bluetooth speaker communication system.
The multi-port ventilation system with 16 total vents: 8 intake vents and 8 exhaust vents. An essential feature for summer and winter riding.
Adjustable vents include: 1 mouthpiece, 2 brows, and 2 rear
The peak has a single screw on the top allowing about 1 inch (25mm) of adjustment.
3M Highly visible reflective stickers
Pros:
The Trekker eye port provides excellent visibility in all directions. Compared to a full-face street helmet the visibility of a Dual Sport helmet is outstanding.
The eye port gasket seals against the back of the face shield to provide a good seal and there are no water leaking problems. Visor can be lowered when wearing goggles.
There is a more than average amount of vents. Four of the rear vents are downward-facing which creates a low-pressure zone to suck warm moist air away from your head.
The helmet feels light to put on, and when you are riding.
Sound Insulation is good.
Cons:
The face shield has a very sharp curvature towards the center which seems to cause distortion for wearers of progressive lenses. When purchasing one lower the visor with your glasses on and make your own evaluation on this, as everyone is different.
The peak can cause a small amount of uplift at higher speeds. This would only be a problem at higher road speeds but could be adjusted by experimenting with the fixing screw on the top of the helmet.
Summary
The Fly Trekker helmet certainly looks the part with its angular good looks and has a comfortable fit. It feels solid and the overall build quality is excellent.
It certainly is 'bang for your buck'. If you are really on a tight budget and want a good helmet that ticks all the boxes, and you don't want to spend $300-700, then look no further.
Is it the best Dual Sport Helmet on the market? No. Does it work? Absolutely!
Related Posts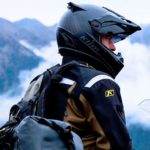 6 Best Dual Sport Helmets
6 Best Dirt Bike Helmets – Entry Level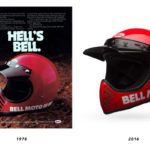 Bell Moto 3 Helmet Review – A Classic Retro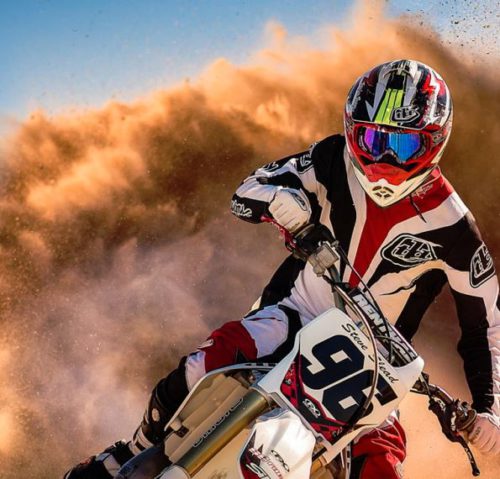 Buying A Dirt Bike Helmet – What You Need To Know
If you have any questions or if there is anything I can help you with, please leave a message in the comments section below.
Please follow and like us: