Troy Lee started in 1981 customizing helmets for some of the top riders internationally.
Troy Lee Designs has since expanded into offering a complete range of helmets and apparel for off-road motorcycles and cycling. It is still a privately held company.
Traditionally a dirt bike company, the Troy Lee Designs Adventure Hydro Offroad jacket is their first push into the Adventure riding market. It offers the rider more protection than just a riding jersey, but not so constrictive that you can't move around on the bike in off-road situations.
It is a jacket that is suitable for the Dual Sport/Enduro rider but will also work for the Adventure rider who spends most of their time off-road.
The Hydro jacket is designed by Troy Lee himself with the aim of developing a more technical range of off-road apparel for Dual Sport and Adventure riding.
Specifications
Product: Troy Lee Designs Adventure Hydro Offroad Jacket
Weight: 3 pounds/1.4kg
Colour: Black with Scotchlite reflective strips in grey and Hi-Viz orange
Sizes Available: SM, MD, LG, 2X
Features
Waterproof breathable Hipora 600 denier oxford construction. Important for that inevitable spill
Removable sleeves. A handy feature for when it warms up, but you don't want to remove the jacket
Waterproof zippered chest, arm, and rear exhaust vents
Integrated CE molded elbow and shoulder pads. A must for off-road riding
Rear integrated storage pocket. Great for carrying a spare tube or a few tools
Side zippered expansion pleats
Taped welded Seams for a waterproof seal
Overview
Front
The jacket has a rolled neoprene collar with a velcro closure at the front. The main front zipper is waterproof with velcro closure running down the full length.
There is extra padding on the shoulders, which is very useful if you're wearing a hydration pack or backpack and will prevent the straps causing irritation on your shoulders.
The zippered shoulders allow the sleeves to be removed and it can be worn as a vest over your jersey. There is a bicep vent with a waterproof zipper and adjuster at the front upper sleeve.
The elbow also has extra padding in a quilted design, with the CE rated molded impact armor behind. The wrists have a velcro closure for a quick easy fit.
There are two vertical zippered chest vents. On the right-hand side, there is also a large pocket with a waterproof zipper.
On the left-hand side, there is another pocket with a reflective corner strip and a pocket within a pocket that is expandable and would be ideal for storing things like GPS or phone.
Below the waist, there are two more toploading water-resistant handwarmer pockets with reflective corner strips.
On the sides, there are velcro adjusters on the waist, and below a vertical zipper with an expansion gusset, which will give you a bit of extra room in the seated position.
Back
The neoprene roll in the collar gives a nice high look and extends up under the helmet and helps prevent water from your helmet entering the jacket at the back of your neck.
There is a large Troy Lee Designs Logo and a reflective strip across the back, and below that a large horizontal waterproof zippered exhaust vent to allow the air coming in from the front to escape out the back.
Below the waist is a large rabbit pouch which would be ideal for carrying a spare tube, or some small tools.
A nice touch on the left arm is an American flag that is fixed with velcro to allow you to replace it with a flag from your own country if you wish.
Interior
The jacket interior is a mesh slip liner to make it easy to get on over a compression suit.
On the inside right-hand side is a mesh pocket with a vertical zipper, and a nice touch is a label which you can fill out with your name, phone number, allergies, blood type, country. In the event of someone coming across you on the trail after an accident, they can determine who you are, and who to contact in an emergency.
On the inside left-hand side is a small pocket, but one thing to note is that if you are carrying bulky items in the outside pocket, this will make the inside one useless unless you want a bulky lump on your left-hand side.
Pros:
The styling is top of the range as with all Troy Lee products.
The jacket is well suited to both the Dual Sport and the Adventure rider.
CE rated armor
There's plenty of ventilation and storage capacity is excellent.
Cons:
The zippered removable sleeves and bicep vent are a possible leak point for water to get in.
There is a covered gusset over the shoulder zipper, but in torrential rain, it may be a potential fail point.

 Summary:
The Troy Lee Designs Adventure Hydro Offroad jacket is a welcome addition to the adventure motorcycle apparel market from a well-respected company with a long history in the dirt bike field.
As always, styling and design are superb and this is a solid choice for a jacket in the under $300 market.
You always know with Troy Lee Designs you're going to look cool and the quality is top-notch.
Related Posts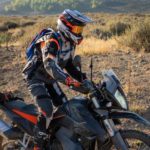 5 Best Adventure Motorcycle Jackets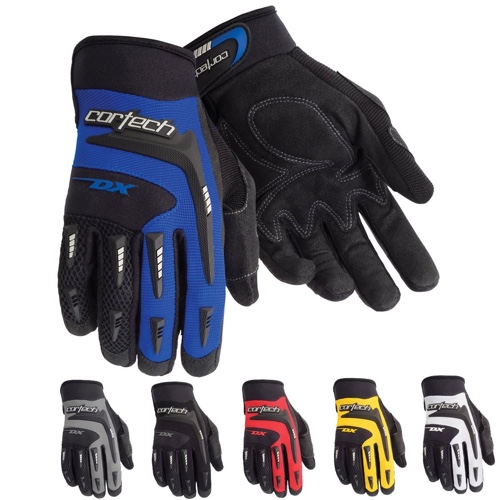 Best Dual Sport & Adventure Gloves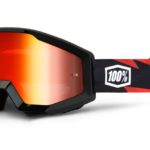 Best Dirt Bike Goggles 2018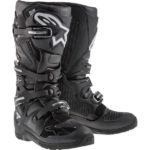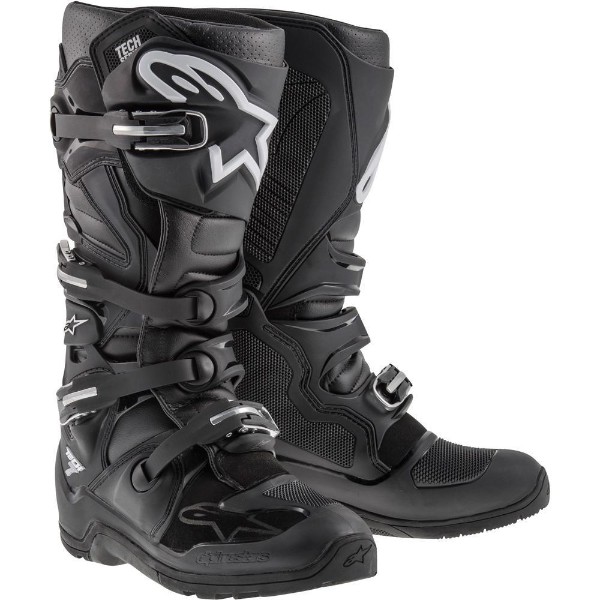 10 Best Boots For Enduro & Dual Sport Riding
Have you used any of the Troy Lee Designs products? What are your thoughts?  Please feel free to comment in the section below.
Please follow and like us: