Sherco is a relatively young French and Spanish motorcycle brand best known for its Trials bikes, but they also produce Enduro and Supermoto bikes. This look back at Sherco dirt bike history will give you an understanding of where they came from, cover some of its competition success over the years, and look at where they are today.

The Sherco name is an amalgamation of two other brand names, Bultaco and Sherpa, and links back to the company's origins.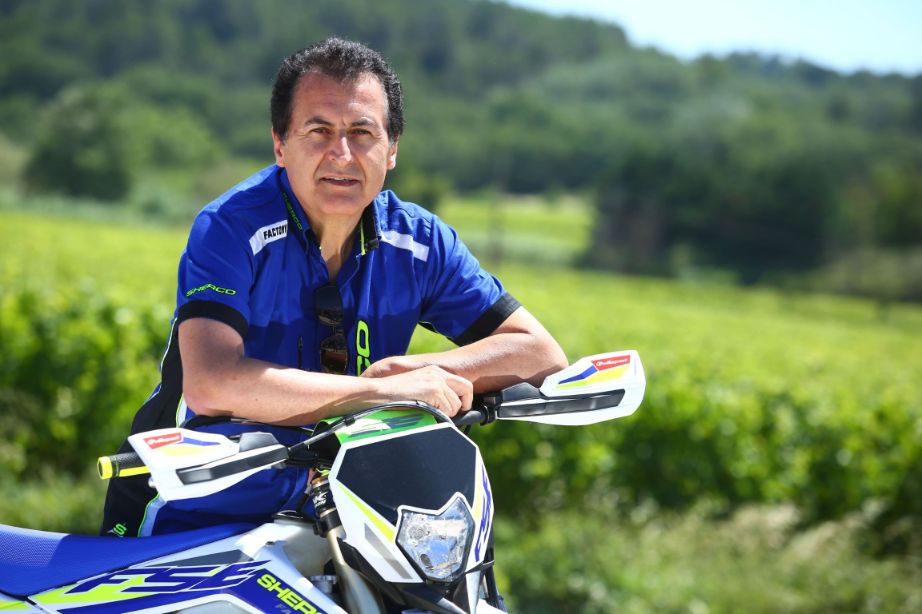 Sherco is a family-owned company, founded in 1998 by Marc Teissier and Andreu Codina, both former Trials riders.
Marc Teissier was also a founder of Scorpa motorcycles, which was initially Bultaco Sherco. Teissier had purchased the rights to Bultaco.
The company has two factories. The first was established in Caldes de Montbui, Spain in 1998, where the Trials bikes are manufactured.
The second factory was established in Nîmes, France in 2002, and is where the Enduro and Supermoto bikes are manufactured. It is the only French motorcycle brand that is still active.
The brand is sold on 5 continents in over 74 countries around the world.
Sherco believes competition is the true test of the bike's quality and has riders competing in Trials, Extreme Enduro, GNCC enduro events, and even the Dakar Rally.
Sherco produces enduro models ranging from 125cc to 500cc, 2-stroke, and 4-stroke.
Highlights Through The Years
1999: The first Sherco ST 2.5 (250cc) Trials motorcycle rolled off the production line. The initial design was so good that the chassis was not changed until 2006, and the engine was not changed until 2011.
2002: Sherco purchased HRD, a French firm producing high-quality enduro bikes, in a plan to move beyond their initial Trials focus, thus stepping into the highly competitive 50cc/125cc Enduro & Supermotard market.
A new factory was created in the French town of Nîmes. The 3,500 square meter facility has an R & D team focusing on the continuous improvement of the Enduro and Supermotard range.
2004: Sherco becomes the first manufacturer to produce a range of 2-stroke and 4-stroke Trials bikes. In the same year, Sherco produced the first electronically-controlled fuel-injected enduro bikes, the 450cc and 510cc 4T.
2009: Sherco added the prefix initials ST to signify the Trials motorcycle range, the SE Enduro range, and SU Supermoto bikes now available.
The Sherco R, a commercially available version of Albert Cabestany's works machine was made available in 2.9 (2-stroke) and 3.2 (4-stroke) models.
That same year Sherco became the first manufacturer to enter a full range in the Dakar Rally with the Croco Adventures Team. The 250cc, 450cc, and 510cc started the event, with only the SR5.1i failing to finish because of a fall.
2012: The first bike with the name X-Ride is born. It is a 290cc 2-stroke model that blurs the lines between Enduro, Trail, and Trials motorcycles.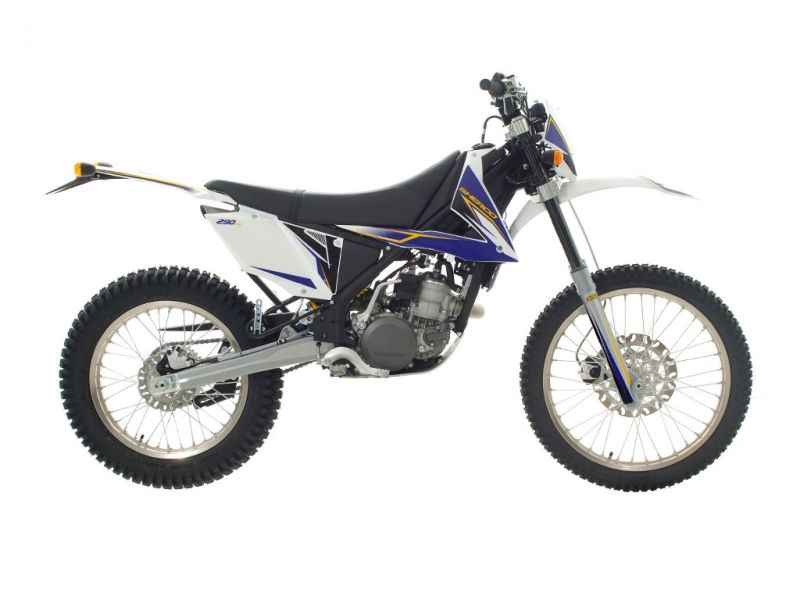 2017: Replaced the Nîmes 3,500 m2 factory with a new factory of over 12,000 m2.
2019: Sherco celebrates its 20th Anniversary by introducing the brand's flagship model, the Sherco ST 20th Anniversary Limited Edition.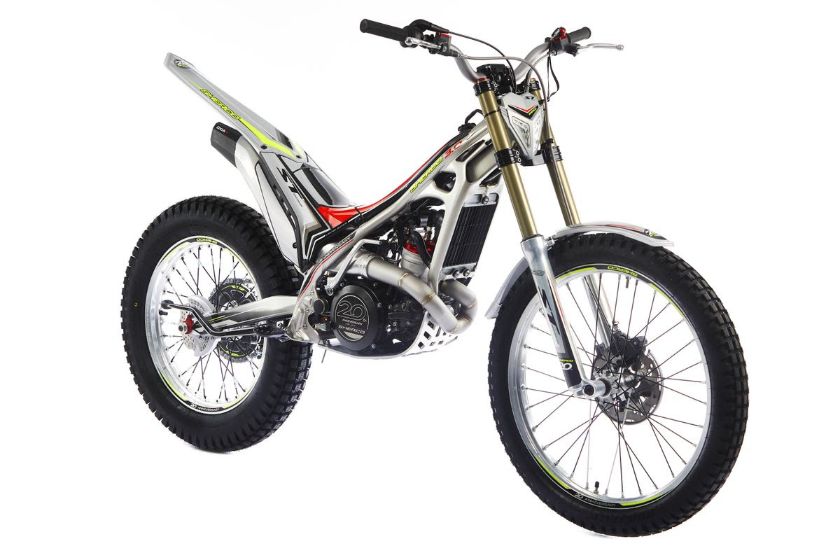 2023 Sherco Motorcycle Range
4 Stroke Enduro Racing/Factory
2 Stroke Enduro Racing/Factory
Trials Racing/Factory
Kids Electric Balance Bikes
2023 Enduro Range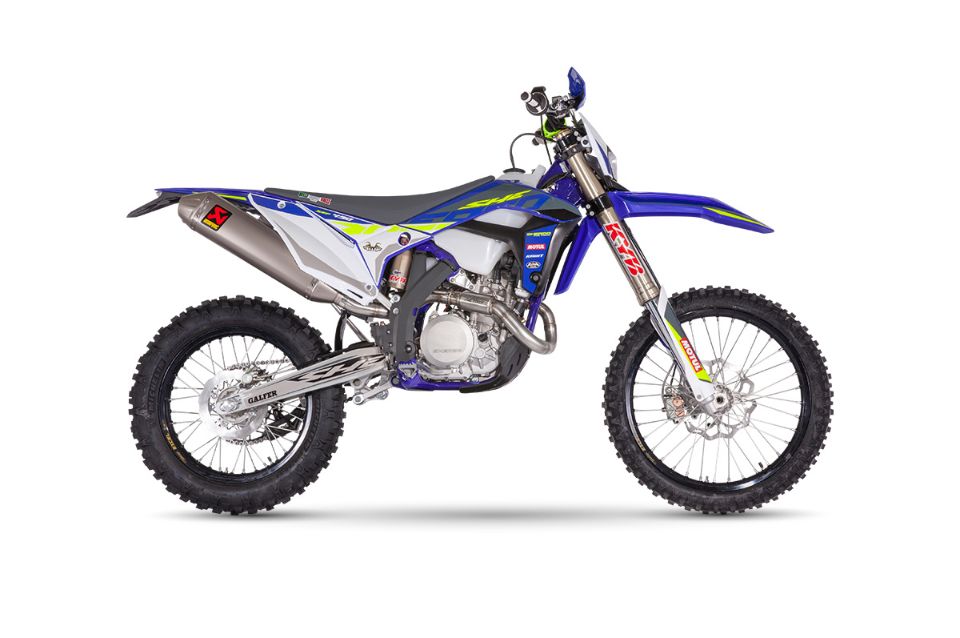 4 Stroke Range: 250 SEF, 300 SEF, 450 SEF, 500 SEF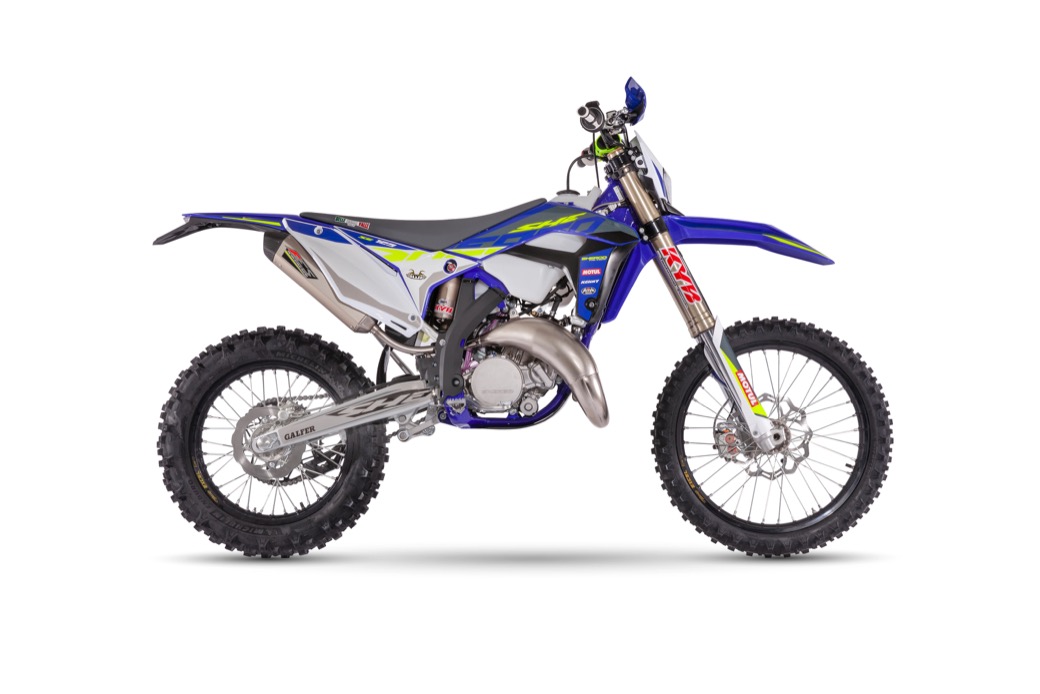 2 Stroke Range: 125 SE, 250 SE, 300 SE
2022 Trials Range (All 2 stroke)
125 ST Factory, 250 ST Factory, 300 ST Factory
250 ST Factory Replica, 300 ST Factory Replica
Electric Balance Bikes
EB12, EB16, EB16 Factory
Competition Success
Since 1998 the brand has won more than 10 world championship titles in all categories.
A lot of the brand's early success was brought by Graham Jarvis, who had a lot of success in Trials on a Sherco and then moved to enduro with Sherco.
He was a member of the 2001 Team Sherco Trial along with Josep Manzano, Marc Freixa, and Marcel Justribo.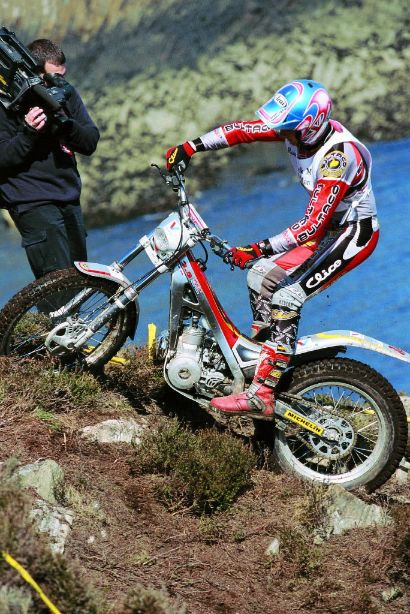 1999: Jarvis wins the SSDT on the first 250 Sherco Bultaco.
2004: Jarvis wins the SSDT on the 290 Sherco, 5 years after his first win.
2006: Jarvis won his 3rd SSDT on a Sherco, making it Sherco's 4th in a row with Joan Pons winning in 2003 and Sam Connor in 2005.
2008: Jarvis won the Red-Bull Romaniacs on a Sherco.
Sherco Factory Team Riders
Some of Sherco's successful Factory Team Riders in Trials, Enduro, and Rally include:
Emma Bristow:
Emma is a British Trials rider, born 29th October 1990. She started riding at age 4 and was a four-time British Youth Champion. Her international career started in 2006 with Gas Gas and then signed with Ossa factory in 2011.
In 2013 she signed with Sherco and in 2014 she clinched both the British Women's Title and the FIM Trial World Championship.
Some of her achievements include winning:
FIM World Women's Trials Championship: 2014, 2015, 2016, 2017, 2018, 2019, 2020
British Women's Trials Championship 2014, 2015, 2016, 2017, 2018
British Women's Indoor Trials Championship 2014, 2015, 2016, 2017, 2018
European Women's Trials Championship 2013, 2017
Trials des Nations 2009, 2013, 2014, 2015, 2016, 2018
Wade Young:
Wade is a South African Extreme Enduro rider, born 5th April 1996.
In 2018 at the age of 21, Wade becomes the youngest ever winner in the history of the Romaniacs. The same year he achieved a hat-trick by winning Red-Bull Romaniacs, Red-Bull Megawatt, and the Sea To Sky.
Some of his achievements include winning:
Hell's Gate (Italy) 2016
King Of The Hill (Romania) 2017
Roof Of Africa (Lesotho) 2017
Extreme XL Lagares (Portugal) 2017
Wildwood Rock Extreme (Australia) 2017
Sea To Sky (Turkey) 2018
Enduro de Licq-Atherey Extreme (France) 2018
Red-Bull Megawatt (Poland) 2018
Red-Bull Romaniacs (Romania) 2018
Machete Hard Enduro (Dominican Republic) 2018
Mario Roman:
Mario is a Spanish Extreme Enduro rider, born 17th January 1990.
Some of his achievements include winning:
Hell's Gate Metzeler 2018
EL Inka hard enduro (Peru) 2019
Alestrem 2018
Toyota Porto Extreme XL Lagares (Portugal) 2019
Tenth edition of Sea to Sky
Rui Gonçalves:
Rui is a Portuguese Rally rider, born 17th May 1985.
Some of his achievements include:
Finished 19th in the Dakar Rally (Saudi Arabia) 2021
Finished 20th in the Andalucia Rally (Spain) 2020
Lorenzo Santolino:
Lorenzo is a Spanish Enduro & Rally rider, born 4th August 1987.
Some of his achievements include:
Junior World Enduro Champion 2010
Finished 3rd in World Enduro Championship E1 class 2015
5 times Spanish Enduro champion
2 times Spanish Cross Country champion
Finished 10th in Morocco Rally 2017
Finished 7th in Argentina Rally (RUTA40) 2018
Finished 3rd in Andalucia Rally 2020
Finished 6th in the Dakar Rally (Saudi Arabia) 2021
Summary
When you consider the Sherco brand was only started in 1998, they have come a long way. Even more so when you take into account the other major Japanese and European brands have a history dating back to the early 1900s.
This young manufacturer has always punched above its weight, and in a short time has built a title-winning reputation in Trials, Extreme/Hard Enduro, and Rally.
Their competition success has translated into bike sales worldwide in both the 2-stroke and 4-stroke markets. Australia is now the biggest market outside of France.
When you look at this trajectory, it's exciting to see where the next 20 years will take them.
Related Posts
Have you owned a Sherco Trials or Enduro bike? Please feel free to share your thoughts in the comments below.
Please follow and like us: