If you wear prescription glasses and can't or choose not to use contact lenses, then participating in action sports like riding a dirt bike that requires you to wear goggles can be a real problem. Thankfully there is now an option available to us, called OTG motorcycle goggles (Over The Glasses).
This is a problem I have, and until recently have been using contact lenses for riding, but have decided not to use contacts anymore because of irritation, and go back to glasses.
Many goggle brands now produce an OTG goggle, whether it's ski goggles, snowboard goggles, street bike, or dirt bike goggles, there is a good range available. The frame and lens are usually slightly wider to accommodate the prescription glasses.
The best OTG motorcycle goggles allow you to comfortably wear your prescription eyewear under your goggles so that you can ride safely with full vision.
The ventilation and anti-fogging are even more critical with OTG goggles, the last thing you want is for your glasses AND goggles to fog up.
What do OTG goggles have over standard goggles?
Indents at the temples to accommodate your glasses arms and help stabilize your glasses in rough terrain.
A better field of vision and larger lens size generally.
Improved ventilation flow to prevent fogging of your prescription lens. There's no point in having an anti-fog goggle lens if the prescription lens fogs up, so ventilation is very important.
Multi-Purpose use allows them to be worn for other adventure sports like skiing or mountain biking where it is difficult to wear glasses safely.
They can also be worn without glasses. If you decide to use your contact lenses some days they are still suitable.
They still have all the important features of regular goggles.
Let's look at what I consider to be 3 of the best OTG goggles available today:
1.  100% Accuri OTG Goggles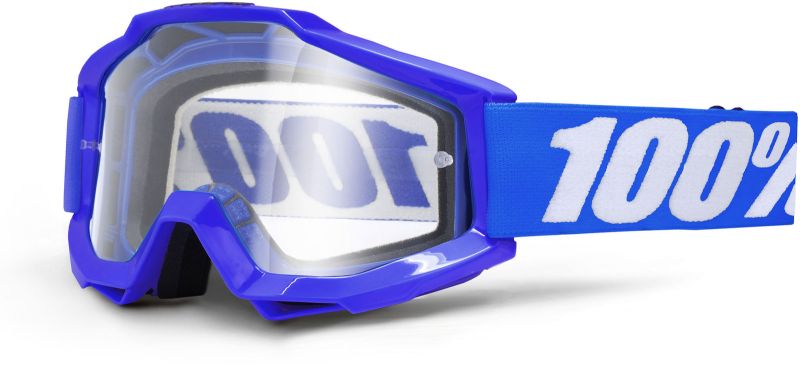 The 100% Accuri OTG Goggles are ergonomically designed to be worn over prescription glasses.
The Accuri is the mid-range goggle from the 100% family. It is a step up from the Strata but is missing some of the racing features of the top-end Racecraft. It is the ideal goggle for dual sport or Enduro riders who don't need the features for MX that the Racecraft provides.
That's not to say that the Accuri isn't a good MX goggle, it is a very popular choice for MX riders. The Racecraft has extra features like outrigger mounting for the strap, more ventilation, and a removable nose bridge.
Update: There is now a new top-level goggle in the range, the 100% Armega. It has a few new features including a quick-release lens removal system and zero distortion lens.
The Accuri frame is manufactured from a flexible yet durable urethane, which has a raised section at the top of the lens to give you that little bit more peripheral vision. So when you're riding flat out you can look down at the road or track, and up ahead at the same time.
All 100% goggles feature a scratch-resistant anti-fog Lexan lens to give you an unimpaired view.
The triple-layer foam is moisture-wicking to help draw the sweat away from your face.
The strap is 45mm wide and oversized with a silicone bead that prevents the strap from moving on your helmet.
They come with a clear lens fitted with mirror and tinted lenses available.
Features:
Expanded Eyeport for quick and easy fit over most prescription glasses
Flexible urethane frame which helps it conform to your face
Integrated temple arm pocket with cushioning foam which provides a secure fit
Lens Attachment is a 9 pin retention system, the highest number of any goggles available
Anti-fog, scratch-resistant Lexan lens designed for use with prescription glasses
All 100% MX goggles including OTG share the same lens and tear-off profile
Triple-layered face foam to help draw sweat away from your face
Widened nose bridge foam aids in a superior fit while reducing fogging
45mm wide adjustable strap with silicone triple beading to prevent the strap from moving over the helmet
Pros:
Triple-layer foam
Increased peripheral vision
Anti-Fog lens
Cons:
May not fit over some of the largest frame prescription glasses

2. Scott Split OTG Goggles
The Scott Split OTG Goggle was engineered to fit comfortably over almost every style of prescription glasses out there. They have a specially contoured frame to take the pressure off your glasses' arms.
They utilize features from the popular Hustle goggles and are equipped with Scott's 'RAM' Revolutionary Air Management technology to help prevent fogging up your prescription eyewear. The goggles vent from top to bottom. Good ventilation is the first step in preventing fogging.
It doesn't matter how good the anti-fogging on the goggles lens is if your glasses still fog up.
Preventing fogging is especially important when wearing goggles over glasses, it's extremely difficult to wipe away fogging on both lenses.
The Scott Split also features triple-density foam with a fleece layer against your skin to give you a comfortable fit on your face and retain as much sweat as possible. The foam is also an important part of the venting system by drawing sweat away.
Scott's 'TrueView' single Works lens is treated with 'NoFog' Anti-Fog lens treatment, so if the RAM and foam ventilation doesn't prevent the fogging, the anti-fog lens is the last line of defense.
The helmet strap is silicone-lined to ensure it stays in place.
Features:
Optimized fit for prescription glasses with Scott's optimized face fit
Revolutionary Air Management (RAM) for excellent frame venting
Triple-layer molded face foam
Scott 'TrueView' Single Works 100% UV-protected lens
'NoFog' anti-fog lens treatment
Durable silicone lined strap
Pros:
Good Price
Excellent ventilation
Anti-Fog UV-protected lens
Cons:

3. Oakley O-Frame 2.0 PRO MX Sand Goggles
The O-frame is designed for sand riding, and also to fit over your glasses as an OTG goggle. It has discreet frame notches at the temples which are compatible with most prescription eyewear.
The lens is made of the highest quality optical-grade Lexan. It is hard coated on the exterior to minimize scratching and has an anti-fog treatment on the interior.
The optically pure lens maximizes clarity and impact resistance while filtering out 100% of all UVA, UVB, UVC, and harmful blue light up to 400 nm. It is not just in the coating, the UV protection is within the lens material itself.
This specialized Sand Goggle has closed-cell face foam to keep fine particles from infiltrating the frame and affecting your vision. It is also moisture-wicking and a triple-layer foam with a Polar Fleece inner layer to draw sweat away from your face.
To keep the strap from sliding on the helmet, it is treated with a triple silicone bead along the inside face.
Features:
Flexible O Matter frame for maximized peripheral view which is lightweight and highly durable.
Discreet frame notches at temples provide compatibility with most prescription eyewear
Wide adjustable strap with triple silicon lining on the inside to prevent it from sliding on the helmet
Lens material is scratch and impact-resistant and offers excellent optical clarity
Fog reduction of the lens with F-2 Series anti-fog treatment
Moisture-Wicking Triple-Layer Polar Fleece Foam for comfort and to draw sweat away from your face
Removable nose guard
Pros:
Suitable for sand riding
Excellent lens quality
Cons:
Can still be prone to fogging at lower speeds

Final Thoughts
Wearing goggles over your prescription eyewear is no longer a problem. If you are in a similar situation as me and choose not to wear contacts, or simply can't for some reason, OTG goggles are the answer.
Scott, Oakley, and 100% are three name-brand manufacturers that produce a very good OTG version of their popular models.
All three brands produce excellent goggles, you would be fine with any of these, but your choice would be dependent on how you intend to use them:
For the motocross rider who wants cool-looking goggles with a wide field of vision up and down, who spends most of the time in an aggressive riding position and needs to be able to concentrate on the track just below, as well as up ahead, the 100% Accuri OTG would be a great choice.
For the Dual Sport rider or someone who wants to use the goggles for other action sports, not necessarily using a helmet at the same time, the Scott Split OTG goggles with the RAM ventilation system are a popular choice.
If your riding involves sand or other dusty conditions where keeping fine particles from entering the goggle is a major factor, the Oakley O-Frame MX Sand goggles would be the obvious choice.
The OTG goggle is a development in goggle technology that is a welcome choice for prescription eyewear users out there.
Related Posts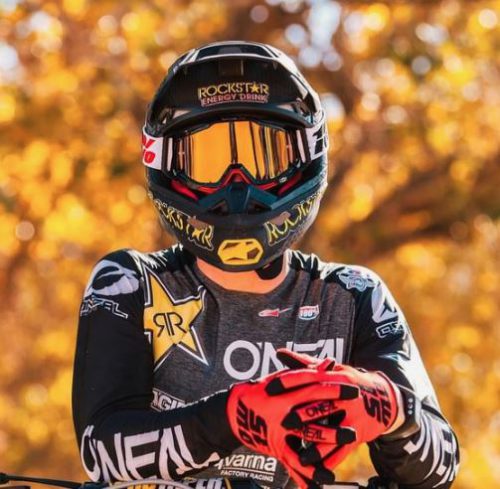 Dirt Bike Goggles – Your Complete Buying Guide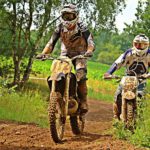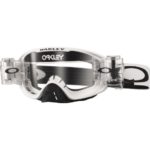 Do you use OTG goggles for your riding? Do you have a favorite brand that works for you? Feel free to leave your thoughts below.
Please follow and like us: