Dirt Bike riders are passionate about their bikes and brand loyalty is often a major factor when riders decide on replacing their bike. Here's a look at 7 of the best dirt bike brands for 2021.
This article will give you some key facts and history about each brand to help you make your selection, but it is by no means a definitive list.
These 7 brands in the order I have listed them are in my opinion 7 of the best available today based on my thirty-plus years riding and racing dirt bikes, but your order may be different based on your own experience.
Every one of these brands below makes excellent dirt bikes that have evolved and improved yearly since dirt bikes first became popular in the seventies.
You can't go wrong with any of these brands, it's a matter of your own personal requirements and brand loyalty.
7 of the Best Dirt Bike Brands:
1. KTM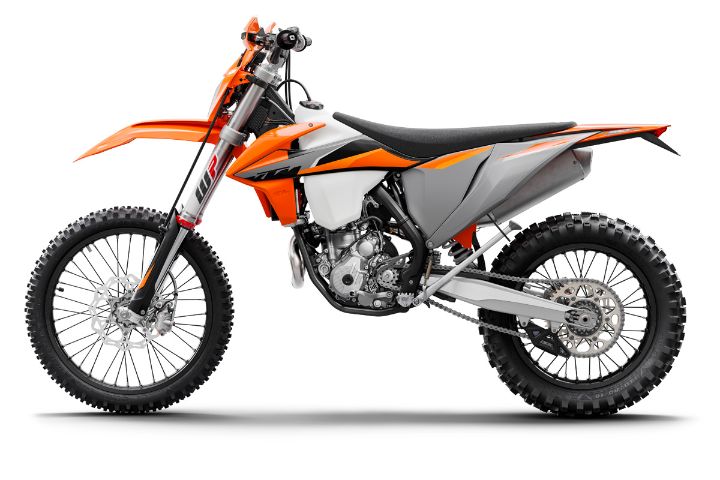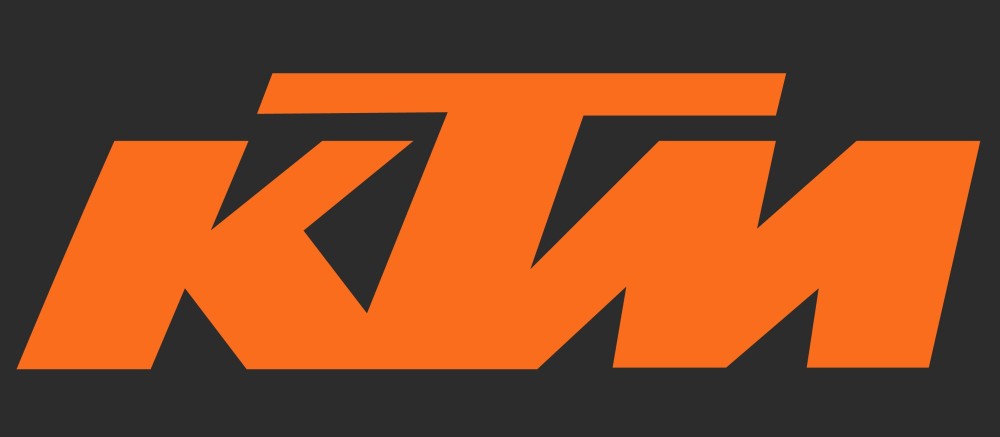 Primary Color: Orange
Company Slogan: "Ready to Race"
One look at a KTM and it is obvious that this Austrian company means business. The aggressive styling and superb handling are second to none.
KTM is a manufacturer that is serious about competition, with 18 consecutive Dakar Rally wins (2001 to 2019) KTM frequently occupies most of the top 10 placings in the Dakar rally.
The Austrian brand has won more than 270 world championship titles in Moto 3, Motocross, and Enduro.
The company was registered and renamed in 1953 as KTM (Kronreif & Trunkenpolz Mattighofen) after the two owners' names and the town where it all began.
KTM is now the largest European manufacturer of motorcycles with annual revenue of more than 1.1 Billion Euros.
Their bikes are consistently among the lightest in their class. They have put a lot of technology into the 2 stroke machines, which is good to see when there is increasing pressure on them by European emission control laws.
Once you own a KTM, you will likely remain with KTM for the rest of your riding years.
2021 KTM Dirt Bike Range
Motocross – 4 stroke
The 2021 KTM SX-F line-up includes: KTM 450SX-F, 350SX-F, 250SX-F
Motocross – 2 stroke
The 2021 KTM SX line-up includes: KTM 250SX, 150SX, 125SX, 85SX (SW/BW), 65SX, 50SX, 50SX Mini
Enduro – 4 stroke
The 2021 KTM EXC-F line-up includes: KTM 500XCF-W, KTM 500EXC-F, 450EXC-F, 350EXC-F, 250EXC-F
Enduro – 2 stroke
The 2021 KTM EXC line-up includes: KTM 300XC-W TPI, KTM 300EXC TPI, 250EXC TPI, 150EXC TPI
Adventure  Touring – 4 stroke
The 2021 KTM Adventure line-up includes: KTM 1290 Super Adventure S, 1290 Super Adventure R, 890 Adventure, 890 Adventure R, 890 Adventure R Rally, 390 Adventure
2. Yamaha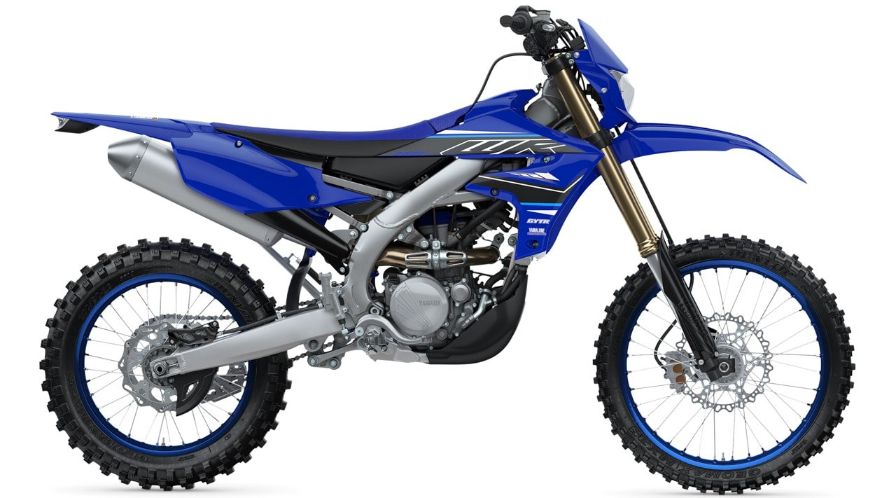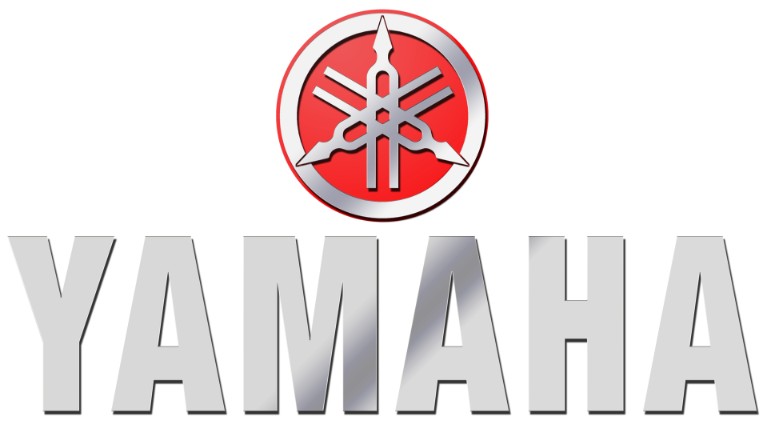 Primary Color: Blue
Company Slogan: "Revs your Heart"
Yamaha has numerous firsts to its credit in the world of dirt bikes.
The first mass-produced trail bikes launched in 1968, the 2 stroke DT1 series were a huge success. Yamaha was also the first motocross bike with 'monoshock' rear suspension, the first to launch air forks, the first water-cooled motocross bike, and was also at the forefront of the first Japanese competition enduro bikes, the 2 stroke IT series.
The first big bore 4 stroke trail bikes, the TT and XT series opened up a whole new world, inspired by the success of Bengt Aberg on the prototype HL500 in the 1977 Swedish 800cc GP series.
More recently, the major swing to 4 stroke motocross bikes all started with the 1997 win by Doug Henry on a Yamaha YZM400F in an AMA supercross event in Las Vegas.
The company launched in 1887 by Torakusu Yamaha as a piano and Reed Organ manufacturer has come a long way. The company's logo, the three tuning forks, represents their musical instrument heritage to this day.
Legendary names from the '70s like 'King' Kenny Roberts, and Bob 'Hurricane' Hannah were household names proudly flying the Yamaha flag.
Yamaha is still at the forefront of off-road motorcycle technology in the motocross, enduro, and trail bike worlds. Yamaha has achieved 9 Dakar Rally wins and 140 stage wins.
2021 Yamaha Dirt Bike Range
Motocross – 4 stroke
The 2021 Yamaha YZ-F line-up includes: YZ450F, YZ250F
Motocross – 2 stroke
The 2021 Yamaha YZ line-up includes: YZ250, YZ125, YZ85/LW, YZ65, PW50
Enduro – 4 stroke
The 2021 Yamaha YZ & WR line-up includes: YZ450FX, YZ250FX, WR450FSP, WR250F
Fun & Trail – 4 stroke (air-cooled)
The 2021 Yamaha TT line-up includes: TT-R230, TT-R125LWE, TT-R110E, TT-R50E & XT250
Adventure Touring – 4 stroke
The 2021 Yamaha XT Adventure line-up includes: XT1200ZE Super Tenere ES, XT690 Tenere 700
3. Honda
Primary Color: Red
Company Slogan: "The Power of Dreams"
Honda has been the biggest selling motorcycle manufacturer in the world since 1964. They have always been at the forefront of innovation and paved the way for the other Japanese manufacturers.
Soichiro Honda started off manufacturing piston rings for Toyota. He sold the company to Toyota after the war and in 1949 Honda released the first complete motorcycle.
In 1949 Honda began exporting to the US at a time when the market was dominated by Harley Davidsons, Triumphs, and BSAs. By 1963 Honda had sold 90,000 motorcycles and the rest is history.
Honda has produced some landmark dirt bikes since the early 70s. The XL250 Motorsport was a 4 stroke trail bike that gained a cult following.
The 1973 CR250M Elsinore was a 2 stroke motocross weapon that was a huge success, helped in no small way by advertisements featuring non-other than Steve McQueen at the height of his fame, himself a competitive racer. He starred in the cult motorcycle movie 'On Any Sunday'
The big-bore XL and XR 4 strokes were launched in 1979 and by 1985 modified versions of the XR650R were dominating Baja 1000 ridden by riders like Johnny Campbell.
The now popular CRF series was introduced in 2000 as a successor to the XR series. The motocross version, the CRF-R was released the same year and the series continues on today.
Honda has achieved 6 Dakar Rally wins and 87 stage wins. In 2020 Honda broke KTM's 18 win run, and in 2021 again took the win on a CRF450 Rally.
2021 Honda Dirt Bike Range
Motocross – 4 stroke
The 2021 Honda CRF line-up includes: CRF450R, CRF250R, CRF150R
Trail – 4 stroke
CRF300L, CRF250F (air-cooled), CRF250L
Kids Fun Bikes – 4 stroke (air-cooled)
CRF125F, CRF110F, CRF50F
Adventure Touring – 4 stroke
Africa Twin, CB500X, CRF300 Rally
4.Kawasaki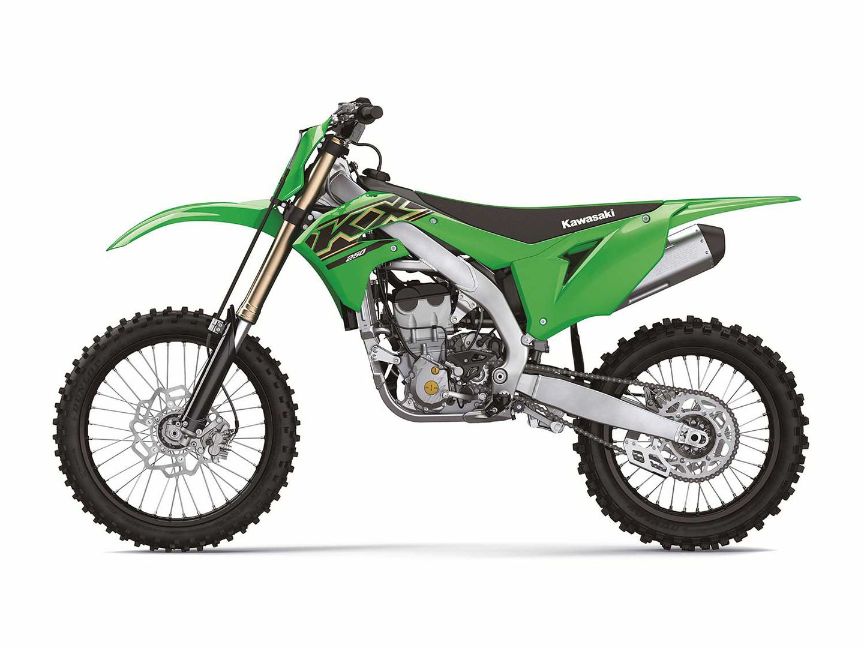 Primary Color: Green
Company Slogan: "Let the good times roll"
Like all of the other 'Big Four' Japanese motorcycle manufacturers, Kawasaki had its beginnings in areas other than motorcycles. Kawasaki's origins date back to 1878 when Shozo Kawasaki established a shipyard in Tokyo.
Kawasaki Heavy Industries was involved in shipbuilding, railroad rolling stock, electrical generating plants, and even aircraft.
They began producing motorcycle engines in 1949 and by 1954 Kawasaki produced its first complete motorcycle under the name of Meihatsu, a subsidiary of Kawasaki Aircraft.
Kawaski was the first of the 'Big Four' to build a purpose-built off-road machine, and played a pivotal role in bringing motocross to a new audience.
The 1963 Kawasaki B8-M Red-Tank Furore', a motocross version of the B8 street machine was the first production motocross machine from Japan.
1974 was the start of the KX series motocross machines with the launch of the Kawasaki KX250. The KX line is one of the most successful in motocross history today.
The 1980 Kawasaki 'Uni-Trak' was the first production single shock design to utilize a linkage system. It paved the way for the linkage systems that are standard with all manufacturers today.
Kawasaki was also the first major manufacturer to introduce disc brakes to dirt bikes.
In 2002 Suzuki and Kawasaki announced an alliance in an effort to boost their market position. Kawaski would focus on the chassis and Suzuki on the motor. The 2004 Kawasaki KX250F/Suzuki RM-Z250 was the result. The bikes were immediately successful in motocross and Supercross racing. The alliance was ended in 2006.
The popular KLX Enduro/Dual Sport series began in 1979 with the KLX250A and continues to this day.
Kawasaki has always had a loyal following, and it is often said that once you go green, you never go back.
2021 Kawasaki Dirt Bike Range
Motocross – 4 stroke
The 2021 Kawasaki KX line-up includes: KX450, KX250
New for 2021 – Cross Country – 4 stroke
KX450XC, KX250XC
Fun Bikes – 4 stroke (air-cooled)
KLX230R (21″ front, 18″ rear wheel), KLX140R F (17″ front, 14″ rear wheel), KLX140R L (19″ front, 16″ rear wheel), KLX110R, KLX110R L
Enduro and Dual Sport – (4 stroke)
KLX300R, KLX250S, KLX450R
Junior KX Range (2 stroke)
KX85-II (19″ front, 16″ rear wheel), KX85 (17″ front, 14″ rear wheel), KX65
Adventure Touring – 4 stroke
KLR650, Versys-X 300
5. Husqvarna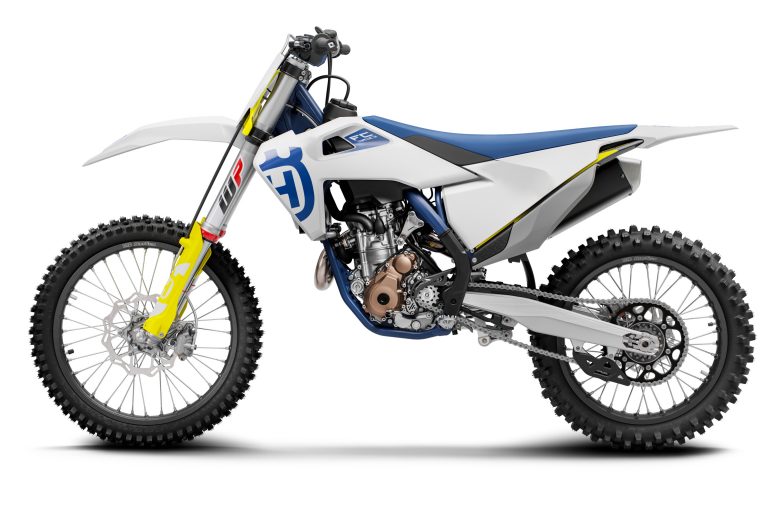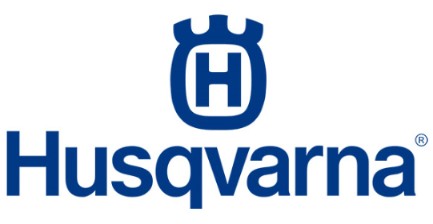 Primary Color: White
Company Slogan: "Ready to Race" Adopted by KTM on takeover
Husqvarna or 'Huskys' as they are commonly known have a long and colorful dirt bike history.
The company was originally a weapons factory manufacturing muskets and got its name from the nearby town of Huskvarna. The gunsmith history is still depicted in their logo symbolizing the sight over a barrel.
The Swedish manufacturer has gone through several ownership changes. In 1987 the motorcycle division was sold to Cagiva and became part of MV Agusta with production moving to Italy. A group of engineers decided to stay back and formed Husaberg in 1988.
In 2007 Husqvarna was purchased by BMW and production remained in Varese until in 2013 when BMW sold to KTM.
The Husaberg brand was discontinued in 2014 and the technology was absorbed into Husqvarna.
2014 was the beginning of the new generation of Huskys with a return to the classic white, blue and yellow colors. Immediate success followed.
Husqvarna has won more than 70 motocross, Enduro and Supermoto world titles.
Racing legends like Heikki Mikkola in the 70's and more recently Graham Jarvis and the Rockstar Husqvarna Racing Team have had phenomenal success.
Steve McQueen and the US team rode Huskys in America's first entry into the 1964 International Six Day Trials (ISDT).
Husqvarna, being owned by KTM, is very similar in design to the KTM models, so Husqvarna has had to make efforts to differentiate between the two brands.
2021 Husqvarna Dirt Bike Range
Motocross – 4 stroke
The 2021 Husqvarna FC line-up includes: FC450 Rockstar Edition, FC450, FC350, FC250
Motocross – 2 stroke
The 2021 Husqvarna TC line up includes: TC250, TC125
Youth: TC85 (19″ front, 16″ rear wheel), TC85 (17″ front, 14″ rear wheel), TC65, TC50, TC50 Mini
Enduro – 4 stroke
The 2021 Husqvarna FE line-up includes: FE501, FE450, FE350, FE250
Enduro – 2 stroke
The 2021 Husqvarna TE line-up includes: TE300i, TE250i, TE150i
Adventure Touring – 4 stroke
Norden 901, Husqvarna 701 Long Range (LR)
6. Suzuki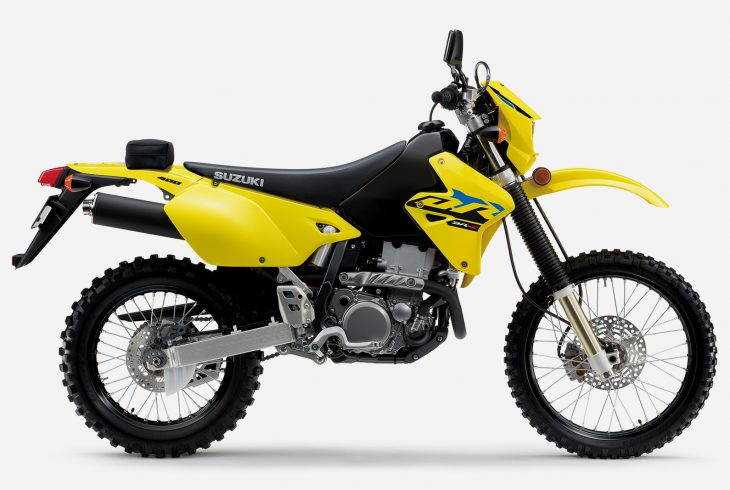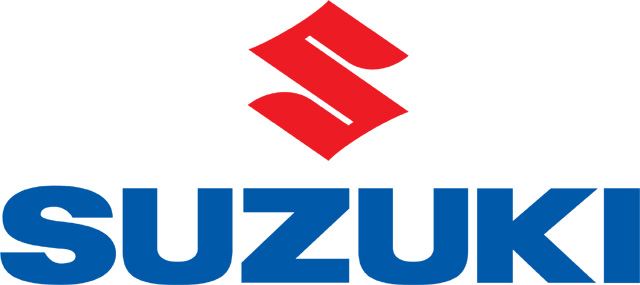 Primary Color: Yellow
Company Slogan: "Way of Life!"
Suzuki is another of the 'Big Four' Japanese brands that have a huge following and has won world championships in every discipline of motorcycle racing.
In my own experience, I have owned many Suzuki's since the '70s: TS & DR trail models & the first RM250 motocrosser, as well as the later model DR-Z Dual Sport bikes. They have all given me years of reliable trouble-free use.
Like all of the other Japanese brands, Suzuki had its beginnings in another industry. Suzuki began as a textile manufacturer in 1909 producing weaving looms for Japan's cotton industry.
After World War II as a response to the need for affordable transportation, Suzuki began producing engines that could be fitted to bicycles, and the first motorized bicycle, the 'Power Free' was produced in 1952.
Suzuki was mass-producing motorcycles by 1954 when the Suzuki Motor Company was formed. The now-famous Suzuki "S" logo made its first appearance in 1958.
Suzuki began producing trail bikes in the late sixties with the popular TS series. When Enduro bikes hit the market in the late seventies, Suzuki launched the PE series, which were based on the RM motocrossers with altered gearing and porting, and fitted with minimal lighting for road registration.
The popular DR-Z series is one of the biggest selling Dual Sport bikes ever. They began in 1980 as the DR and continue on today as the DR-Z. The model has remained almost unchanged since 2000.
The RM 'Racing Model' series was introduced in 1975 and was an overnight success, and began the long-travel suspension revolution with lay-down twin shocks.
Racing legends like Roger De Coster and Chad Reed forged their careers on Suzuki.
2021 Suzuki Dirt Bike Range
Motocross – 4 stroke
The 2021 Suzuki RM-Z line-up includes: RM-Z450, RM-Z250
Motocross – 2 stroke
Youth RM85 (17″ front, 14″ rear wheel)
Dual Sport – 4 stroke
The 2021 Suzuki DR-Z line-up includes: DR-Z400S, DR-Z125L (air-cooled), DR-Z50
Adventure Touring – 4 stroke
V-Strom 1050XT, V-Strom 1050, V-Strom 650XT
7. Beta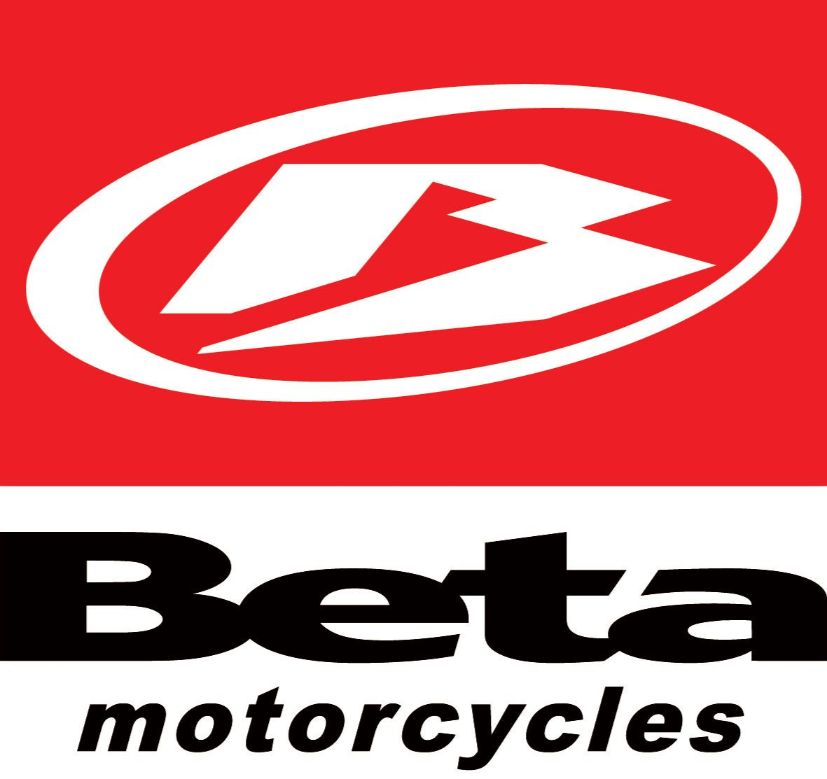 Primary Color: Red
Company Slogan: "Born to Win"
Beta is a brand that has been mostly known for its Trials bikes since the 1980s. The Italian company also has a rich history in Motocross and Enduro since the 1970s.
The Florence-based company began in 1904 building handmade bicycles, like a lot of other motorcycle manufacturers.
The company began manufacturing motorcycles in 1948 in response to a need for inexpensive transport in Italy after World War II.
The Beta name comes from the initials of the founders Enzo Bianchi and Arrigo Tosi.
Competition has always been a testing ground for Beta motorcycles, in Motocross, Enduro, and Trials.
Beta and KTM began a working relationship in 1994. Beta helped develop and assemble 85cc and 105cc engines for KTM and Husqvarna.
In 2004 KTM began supplying Beta with enduro engines, an agreement KTM has never granted to any other manufacturer.
In 2009 Beta began producing its own engines for 350cc and up. Beta and KTM worked together until 2016.
The popular RR two-stroke range began in 2013 and it has been an outstanding bike since then. The 300 Xtrainer was released a year later.
It has been exciting times for Beta in recent years, and the upcoming years should see Beta remain at the cutting edge of dirt bike technology
2021 Beta Dirt Bike Range
Enduro – 4 stroke
The 2021 Beta RR 4T line-up includes: RR 4T480, RR 4T430, RR 4T390, RR 4T350
Enduro – 2 stroke
The 2021 Beta RR 2T line-up includes: RR 2T300, RR 2T250, RR 2T200, RR 2T125, Xtrainer 3002T, Xtrainer 2502T
Other Notable Dirt Bike Brands
The 7 brands above are widely recognized as leaders in the dirt bike world but don't rule out some of the excellent brands below.
8. Sherco
Sherco is a French manufacturer  founded in 1998 mostly known for trials bikes, although they also make enduro and Supermoto bikes <source>
The name is derived from the amalgamation of Bultaco and Sherpa, harking back to its origins. In recent years Sherco has added desert racing to its armory and has won Dakar Rally stages.
9. Gas Gas
Gas Gas is a Spanish manufacturer also mostly known for its Trials bikes since 1985. They began producing Enduro and Motocross motorcycles in 1989, and Quads in 2002. <source>
In 2014 Gas Gas merged with Ossa, and was then purchased by KTM in 2019.
10. TM
TM is an Italian company founded in 1976 by two friends, Claudio Flenghi and Francesco Battistelli. The name of TM comes from the initials of their sons Thomas and Mirko. <source>
Flenghi had pre expertise in engine designing, and Battistelli was the expert in frame design. The workmanship and materials are of the highest quality, which is why TM is higher priced than most other brands.
The company produces Enduro, Flat Track, Supermoto, and Motocross models of both two and four-stroke, as well as Kart engines.
Summary
You can't go wrong with any of the above brands. They have all excelled in their own way. Your choice would come down to the type of riding you do, local availability of parts and service, and of course brand loyalty.
If you've been riding a brand for a while and are happy with it, it is only natural you would consider the same brand first for a child when they start riding. But be flexible when looking around, there may be better options available in other brands.
Avoid super-cheap unknown brands. The money you save initially in the purchase price may be lost in the cost of repairs and low resale value.
Related Posts
How To Buy A Used Dirt Bike – What To Look Out For
Two Stroke or Four Stroke Dirt Bikes – Which Is Best For You?
Dirt Bike Types – How To Choose The Right One For You
Is there a brand that you have always remained loyal to? Please feel free to let readers know your thoughts
Please follow and like us: