There's such a wide range of different dirt bikes out there, finding the best dirt bikes for women can be pretty daunting.
With more and more girls and women getting into dirt bike riding, both on the trails and track, there is a good range of bikes available now that are ideal for female riders.
If you're new to dirt bike riding, you want a bike that suits your height and weight and as your skills improve, the bike will still be suitable. You don't want to have to be looking for a bigger bike in a year or so.
Here are a few things to consider when deciding on a dirt bike that's right for you.
What Type Of Riding – Dual Sport Or Motocross?
The first question you need to ask yourself before deciding on a dirt bike is what type of riding you'll be doing, and will you be riding on the street to get to your track/trails, or will you be transporting your bike?
If you intend to ride on the street, you will be looking for a Dual Sport bike that is road registered.
Even if you don't intend to ride on the road, many off-road riding parks and forestry areas require you to have a road registered bike to legally ride on the forestry roads which lead to the trails.
So unless you are racing motocross, a road-registered dirt bike is good to have.
Basically, what it comes down to is: Dual Sport or Motocross bike?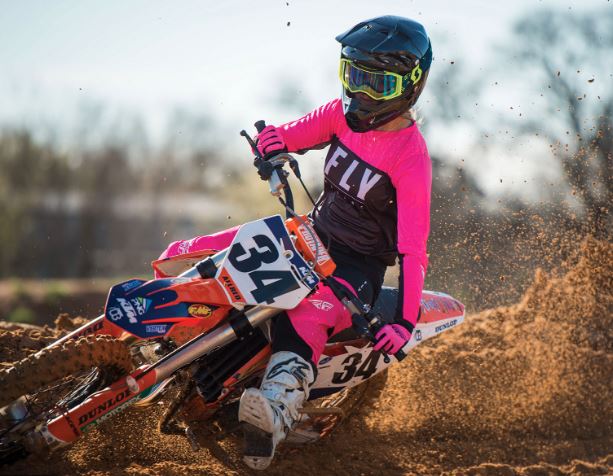 Your Height/Weight/Strength
There's a lot of information out there about what size bike you should get relative to your body weight and height.
When it comes to seat height, you don't need to be able to touch the ground flat-footed on both sides. If you can, the bike is probably too small for you. If you can touch the ground with the balls of your feet, that is enough.
If you are just beginning dirt bike riding, as you become more experienced the bike's height will be less of a problem. Remember, a lot of the top women motocross riders are 5′ 6″ or less, and they ride full-size 450cc motocross bikes.
The bike's weight is another consideration. Obviously, you need to be able to pick it up when you drop it. This is dirt bike riding, falling off is a matter of when not if.
As a general guideline, when you're just beginning in dirt bike riding, whether male or female, a 250cc bike has all the power you will need. There are a lot of top professional riders that ride a 250cc machine.
I go into dirt bike seat height in a lot more detail in this post: How To Lower A Dirt Bike Seat Height
There's a great video there with some tips for shorter riders by Megan Griffiths  MegsBraap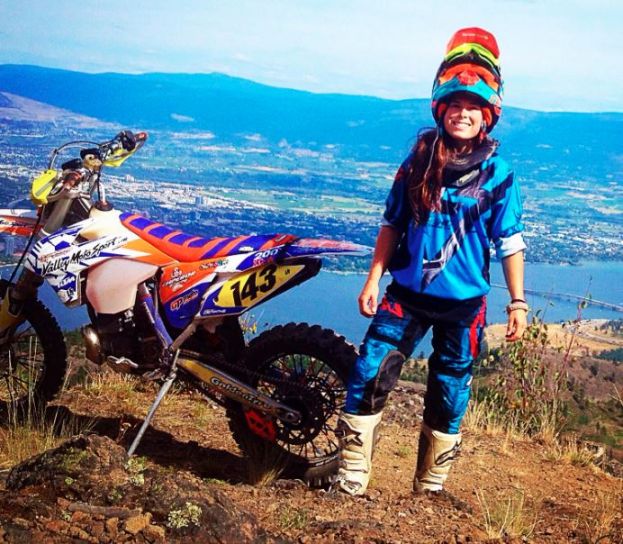 Four Stroke Or Two Stroke
The Two-stroke/Four-stroke debate has been raging for decades and everyone has their personal preference. If you're just getting into dirt bike riding, it is something you should give some thought to because each has its own riding characteristics.
Basically, the two-stroke has a quicker more abrupt power delivery, making them harder to control. They must be ridden in the higher rev range and your gear changes must be more precise.
The Four-stroke has a smoother more predictable power delivery, with more power in the lower rev range (Torque), which makes them easier to control.
A two-stroke will produce more horsepower than the equivalent capacity four-stroke, simply because it fires on every stroke, whereas the four-stroke fires on every second stroke.
Go back a couple of decades and four-strokes were pretty sluggish and heavy, and more suited to trail riding. Two strokes ruled the roost in racing motocross. Advances in four-stroke technology have now made them lighter and with a more snappy powerband, but still producing a smooth predictable power. This led to a shift from two-strokes to four-strokes for racing.
Another thing to consider about two strokes is pre-mixing gas to the right ratio. This is always the case with motocrossers, which isn't a problem when you're on a track, but in trail riding situations it means carrying oil with you to mix when you fill up with gas.
On the maintenance side, the four-strokes require frequent engine oil and filter changes, depending on how often you ride. When it comes to engine rebuilds, the two strokes usually require more frequent top-end rebuilds, but it is a lot cheaper than the four-stroke top-end rebuild simply because there are a lot fewer moving parts to replace.
I go into the pros and cons of a two-stroke versus four-stroke in more detail here: Two Stroke or Four Stroke Dirt Bike – Which Is Best For You?
What is Your Skill Level?
This is where you have to be honest with yourself. If you have ridden road bikes before, you will have an understanding of throttle, braking, clutch, and gears already, but riding off-road presents a whole new range of terrain challenges, like mud, sand, rocks, stream crossings, hill climbs, etc. It's a whole new ball game.
Being able to handle a 500cc bike on the road, doesn't translate to being able to handle that amount of power in the dirt.
If you've never ridden a motorbike before, and are considering buying a dirt bike, ask yourself how aggressive you are. Do you do other adrenalin types of sports like mountain biking, skiing or snowboarding? This is a big factor in your bike choice.
You also need to consider buying a bike that will still be suitable as your skill level improves, and you won't be feeling like you need to upgrade your bike in a year or so.
There's a lot of info online out there that recommends an 80cc bike for women to start on, but even if you're a petit build, an 80cc bike is really designed for kids. You will be outgrowing the bike very quickly. You will find everything you need in the 125 to 250cc range, even as your skill improves.
Buying A Bike
When you begin your search for the right bike it is always a good idea to do your own online research on the make and model so that you are aware of the current value before you go and look at it.

Used or New?
Buying a used dirt bike has its risks, but if you can find a bike that is just a few years old and has been looked after, it can save you a lot of money when you're just getting started.
There are a different set of risks associated with buying a motocross bike and buying a Dual Sport bike.
If you're buying a motocross bike, obviously it is not road registered, so you really have no way of tracking its history. Insist on seeing the ownership papers, if the seller can't produce them, walk away. Any invoices for repairs and maintenance or parts will give you an idea of the bike's history.
Also because it's designed for racing, you can assume it has been ridden hard, so be wary.
Buying a road-registered Dual Sport bike is a safer option if you're buying a used bike. You are able to check up on its history and proof of ownership. If you're lucky, you may even find one that has never been ridden off-road.
If you're buying a used bike from a dealer there are a lot of advantages:
The warranty
After-Sales Service
Finance and insurance
A 'Cooling-Off' period (if you're in Australia
The downside of buying through a dealer is that you'll pay a bit more than a private sale, but the piece-of-mind may make it worthwhile.
Some Popular Dirt Bike Choices For Women
Here are some great bikes worth considering, both two-stroke and four-stroke, Dual Sport, and motocross. Electric start is definitely something that's preferable. When you're learning you don't want to be bothered trying to kickstart when you're in a tricky position, it's one less thing to worry about.
Some of the bikes in this category have smaller wheels, 19″ front and 16″ rear, instead of the standard 21″ front and 18″ rear. This gives you a lower seat height, which may be something that is a factor in your selection.
Dual Sport Bikes
Suzuki DR-Z250:
Four-Stroke, Air-cooled, Electric & Kick start (21″ front, 18″ rear wheels) Seat Height: 35″ (890mm)
Yamaha TT-R230:
Four-Stroke, Air-cooled, Electric start (21″ front, 18″ rear wheels) Seat Height: 34.3″ (955mm)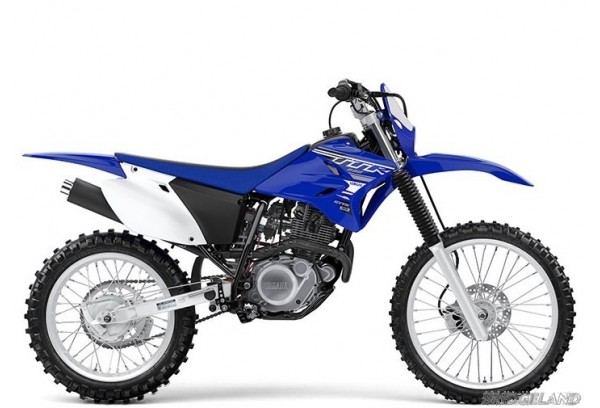 Yamaha TT-R125LE:
Four-Stroke, Air-cooled, Electric & Kick start (19″ front, 16″ rear wheels) Seat Height: 31.7″ (805mm)
Kawasaki KLX250
Four-Stroke, Liquid-cooled, Electric start (21″ front, 18″ rear wheels) Seat Height: 35″ (890mm)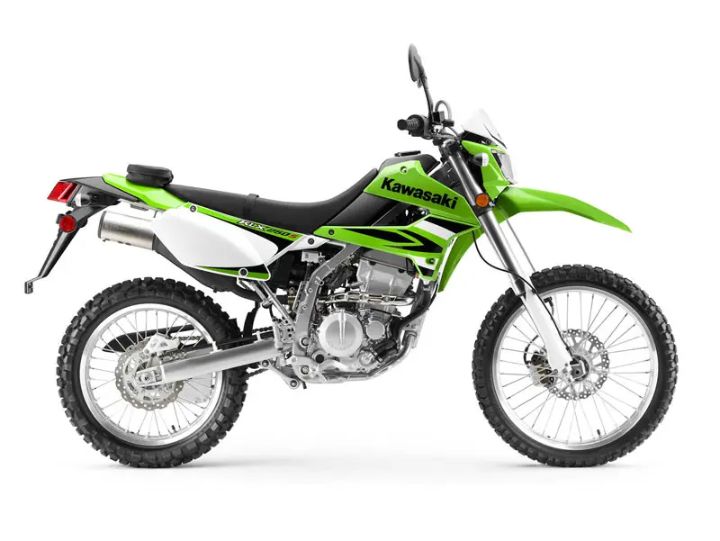 Beta X Trainer:
300cc Two-Stroke, Liquid-cooled, Electric start (21″ front, 18″ rear wheels) Seat Height: 35.8″ (909mm)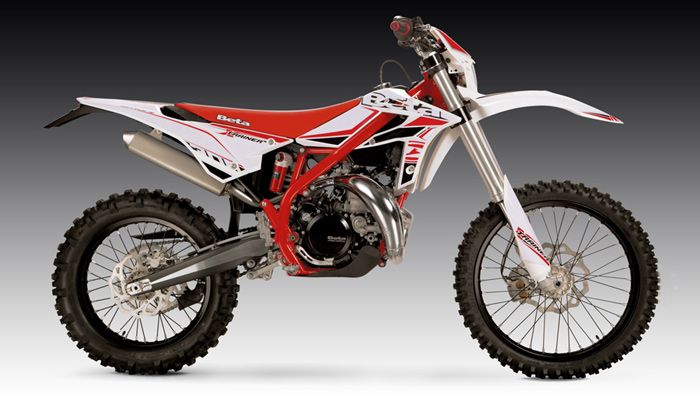 Motocross Bikes:
Honda CRF230F:
Four-Stroke, Air-cooled, Electric start (21″ front, 18″ rear wheels) Seat Height: 34.6″ (878mm)
Honda CRF150F:
Four-Stroke, Air-cooled, Electric start (19″ front, 16″ rear wheels) Seat Height: 32.6″ (828mm)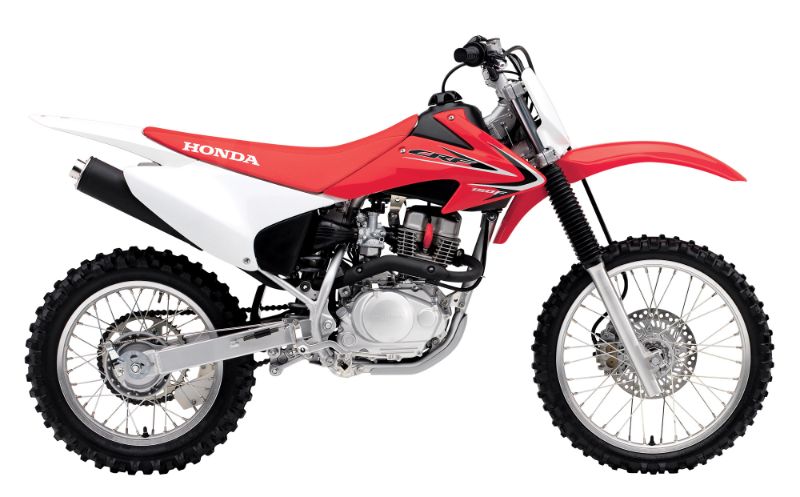 Yamaha YZ125
Two-Stroke, Liquid-cooled, Kick start (21″ front, 18″ rear wheels) Seat Height: 38.4″ (975mm)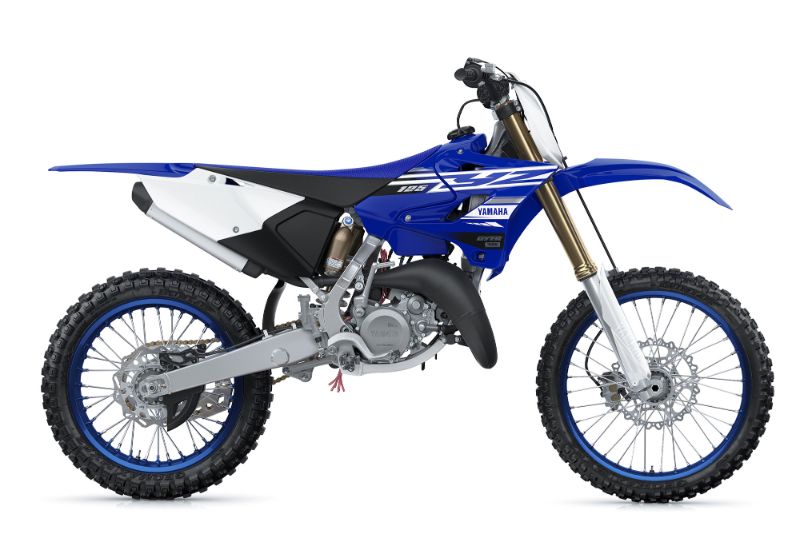 Kawasaki KX140G:
Four-Stroke, Air-cooled, Electric start (21″ front, 18″ rear wheels) Seat Height: 33.9″ (861mm)
Kawasaki KX140L:
Four-Stroke, Air-cooled, Electric start (19″ front, 16″ rear wheels) Seat Height: 31.5″ (800mm)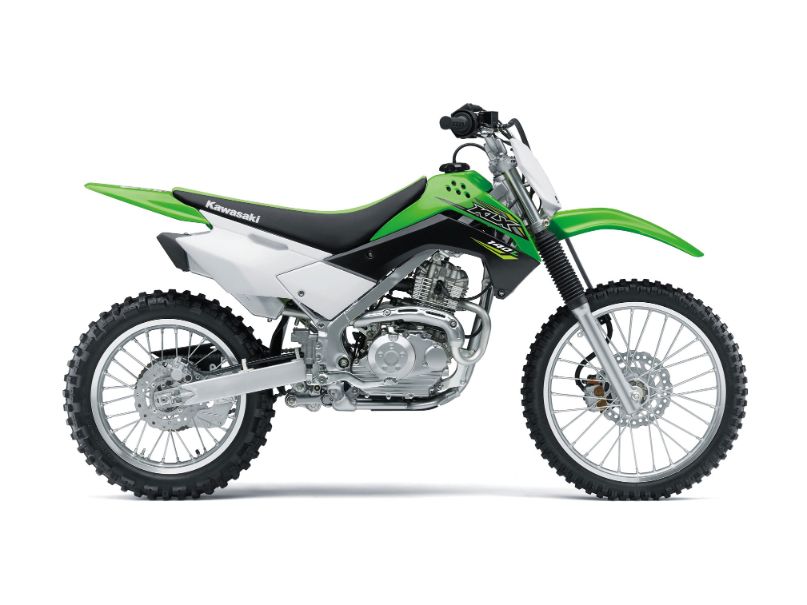 Final Thoughts
I have included a few examples of excellent bikes from the top four Japanese brands, but if you want to spend a bit more, there are excellent bikes from European brands like KTM and Husqvarna.
The important thing is to select a bike that you won't have outgrown in a year as your skill level improves. I hope this post has helped make your selection easier.
Related Posts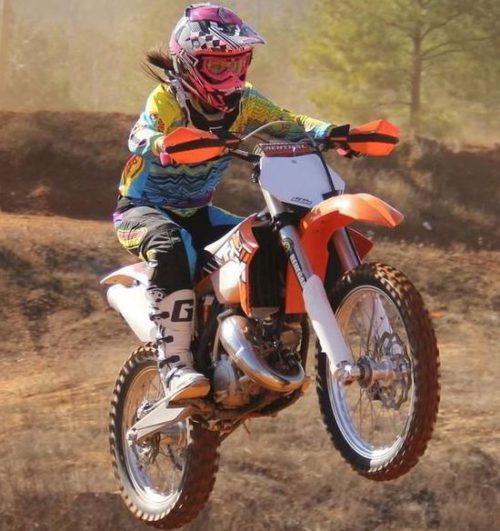 Best Women's Dirt Bike Riding Gear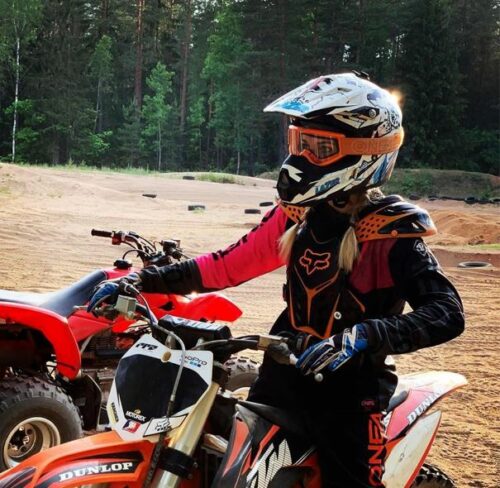 Women's Dirt Bike Helmets – How To Choose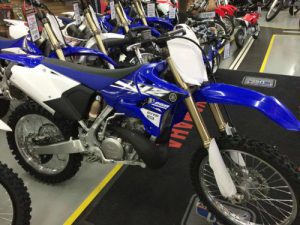 How To Buy  A Used Dirt Bike – What To Look Out For
Dirt Bike Types – How To Choose The Right One For You
Can you recommend a bike that deserves a mention here? Please feel free to share your thoughts below.
Please follow and like us: