Nowadays, a significant number of women are getting into motocross and all forms of dirt bike riding. If you are one & intend to race motocross, enduros or just trail ride a dirt bike, you have to make sure that you are completely safe while riding. In that case, the first thing you have to do is check out the best Women's dirt bike helmets.
But what things should you take into account while selecting the best Women's Dirt Bike Helmets? This question may come to your mind first, right? Several factors must be considered, such as your helmet's performance, durability, comfort, appeal, & much more.
In this article, we have given an overview of choosing a women's helmet. Hopefully, you'll be able to choose an appropriate helmet for your type of dirt bike riding after reading this article. So, without any further ado, let's get started.
Why Dirt Bike Helmets Are Different From Street Helmets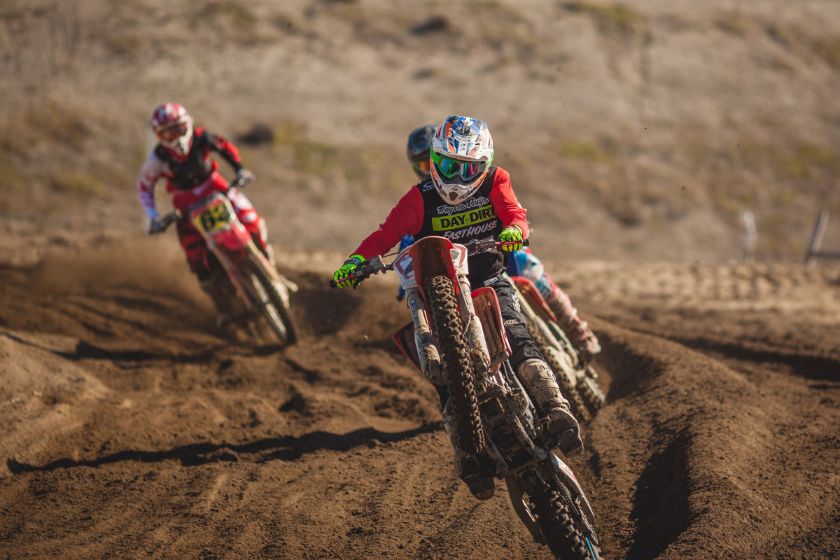 Dirt Bike Helmets are not the same as street bike helmets. What makes them different from each other?
Both dirt bike and street bike helmets are made for their respective purposes. Motocross bikes are comparatively slower than street bikes, and riding them requires a different technique.
For that reason, motocross helmets are always lightweight, slighter cushioned, and very well ventilated. They are also fitted with peaks & the viewport is designed to accommodate goggles that ensure better protection from rocks, dirt, debris, and sun.
On the contrary, street motorcycle helmets come with a variety of sleek & elegant designs. They are much more streamlined & have more padding to a certain extent, which provides relatively good airflow & noise reduction which is important at higher speeds.
In addition, street bike helmets are fitted with face shields that ensure face protection and less wind resistance at highway speeds.
How to Choose the Best Women's Dirt Bike Helmets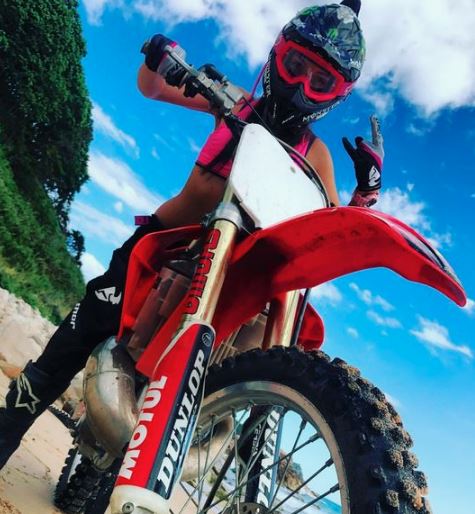 Many women riders have difficulty differentiating between the women's & men's dirt bike helmets. Consequently, they may pick a helmet that is more suitable for men.
Using men's helmets may not be the best fit for a woman's head. Apart from that, men's dirt bikes helmets are sometimes comparatively heavier than women's helmets.
Considering everything, you should select the right Dirt Bike helmet that will be appropriate for you. But before that, you have to decide what things are important to you while choosing a Dirt Bike Helmet.
6 Important Factors to be Considered:
1. Safety/Protection
While participating in motocross racing, you have to think about your safety first. As a rider, it is a normal occurrence to crash, even the best riders occasionally fall.
In the event of a crash, a rider may sustain injuries to the foot and lower leg, wrist, or shoulders, but a head or neck injury is to be avoided at all costs.
For that reason, you always need to wear a good quality helmet along with other safety gear that will protect you from significant head injuries. Women's helmets come in different designs and specifications that enhance safety and improve performance.
So, what things should be checked when looking at women's dirt helmets? While purchasing women helmets, make sure that it has multiple layers of cushioning and can absorb shock & impacts.
All helmets are made up of 3 layers: The hard external shell, an EPS inner liner, and the soft foam removable comfort liner.
Comfort
This is another most vital thing that also must be considered, if it's not comfortable, you won't want to wear it.
Women's Helmets that are best will keep you safe – and comfortable. Look for liners with moisture-wicking fabric that will keep you cool and dry. Antimicrobial and antibacterial fabrics are being used now and are a nice feature to have.
If you wear glasses, there are helmets available that are designed to be used with glasses.
Besides, be sure that you're up for Wearing Glasses With Motorcycle Helmet; otherwise, you'll feel discomfort while racing, and your glasses can be broken if they do not fit comfortably with your helmet.
If you're wearing glasses with goggles, you will also have to look at goggles designed to be worn Over The Goggles (OTG goggles). In this post, we look at the Best OTG Motorcycle Goggles
Impenetrable Shell and Internal Lining
Before buying a women's helmet, inspect the external shell and check what it is constructed from.
There are four main types of material that are used in helmet construction:
Polycarbonate Usually used in lower-priced helmets, Fiberglass higher impact but heavier, Tri Composite (mixture of 3 materials – Carbon Fiber, Kevlar, and Fiberglass), and Carbon Fiber (the best and most expensive).
Between the external shell and the foam liner is an EPS liner. Its job is to compress slightly in an impact and absorb some of the stress before it reaches your head.
In addition, check the foam liner and cheek pads of the helmet interior to make sure that they can also soak up the sweat & will keep you completely dry & cool. Most helmet liners are removable, so you can easily wash & reuse them to keep them fresh.
Performance
What is indicated by the word "Performance" in a women's helmet? Performance means the overall functionality of a helmet.
The helmet should be able to be used by a rider without being worried about any kind of problems, including malfunctioning and defectiveness. Moreover, the lightweight, comfort, durability, and ventilation systems are also part of a helmet's performance.
Always try to get a lightweight helmet between 3 to 3.5 pounds that is comfortable for you. Any heavier and it can start to cause stress in the neck.
Besides, to have a long-lasting & durable helmet, make sure that it has been created with quality materials. You should also contemplate the helmet's ventilation system which is crucial in maximizing airflow & aids in improving breathability and keeps you cool while riding.
Size & Appeal
The size of a women's helmet is an important factor that should be taken into account. There are different sizes of helmets available on the market, such as small, medium, large & extra-large.
You have to choose the right one that will perfectly fit your head & won't move from left to right, or front to back. It is a good idea to measure your head before purchasing a bike helmet.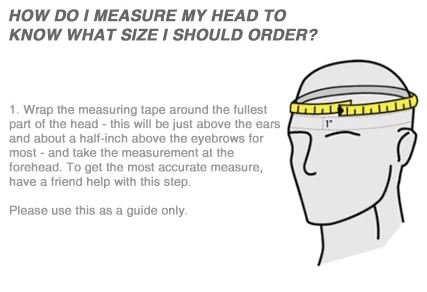 The helmet shape is just as important as helmet size. Manufacturers produce helmets in 3 different shapes: Long Oval, Intermediate Oval & Round Oval.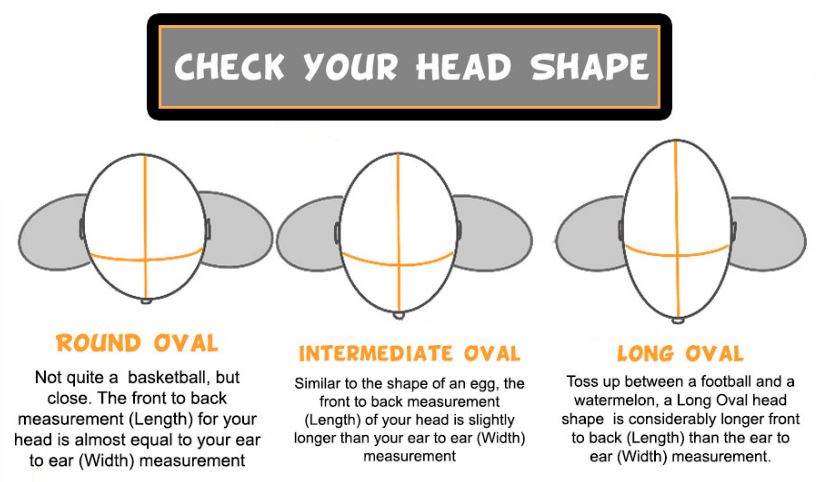 A correctly sized helmet may still not fit properly if it is the wrong head shape. This must be checked also before choosing.
The term "Appeal" includes color, modern graphics, and style. You can usually choose from many colors as a lot of the helmet manufacturers provide a good color selection, many graphic designs, and a glossy finish.  Stylish graphics usually add to the cost of the helmet, but they sure look cool.
Affordability
When purchasing a women's dirt bike helmet, check the price tag of the helmet and compare the economic cost of the helmet with its performance.
The good thing is that most helmets are sold at a reasonable price; so you don't need to spend a massive amount of money to get a decent helmet.
A lot of the features of higher-priced helmets are now finding their way into the mid and lower-priced helmets.
In recent times, many brands have launched onto the market that provide women's helmets with advanced features like Multi-Directional Impact Protection System (MIPS), emergency cheek pad removal system, and breakaway visors.
To get that type of helmet, you may need to spend a little bit more money. A helmet with a Carbon Fibre shell will cost more than one with a Polycarbonate shell, which is usually used in lower-priced helmets.
A women's helmet that can be recommended is the Fox Racing 2021 V1 Prix helmet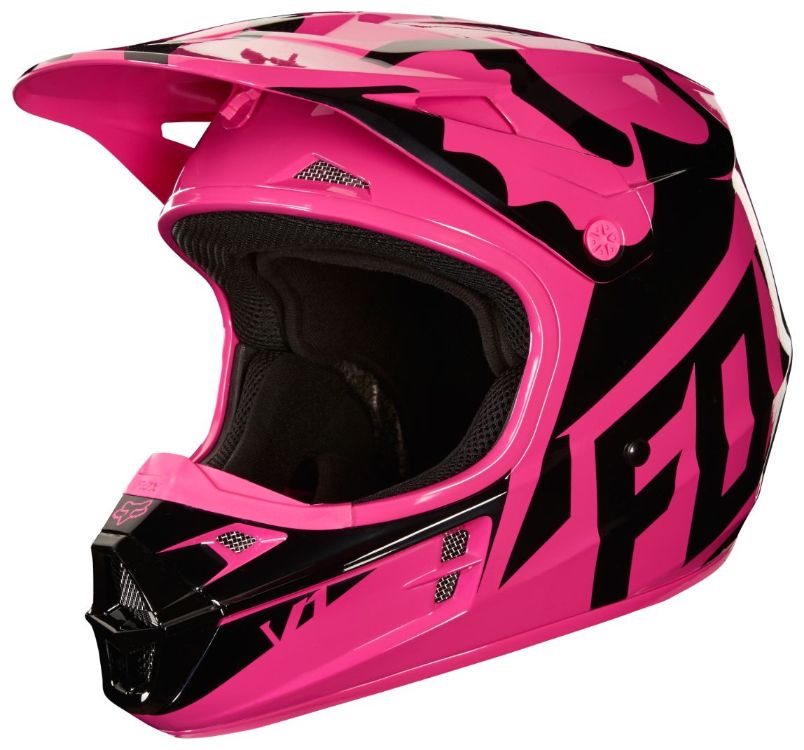 More about this helmet in the post link below: Best Women's Dirt Bike Riding Gear
Never buy a used or second-hand helmet. You never know if it has received an impact that will weaken it, even if the damage is not evident.
Final Verdict
Indeed, purchasing Women's Dirt Bike Helmets is not tricky, but choosing the best one is complicated as many factors must be considered.
Women have been participating in motocross racing and all forms of dirt bike riding for numerous years now, and the number is increasing over time.
If you are one of them who would like to take up dirt bike riding or racing, make sure that you are fully equipped with good protective gear.
Your helmet is your most important piece of riding gear that should be strong enough to protect your head from major injuries. A robust, safe, and comfortable dirt bike helmet is essential.
Related Posts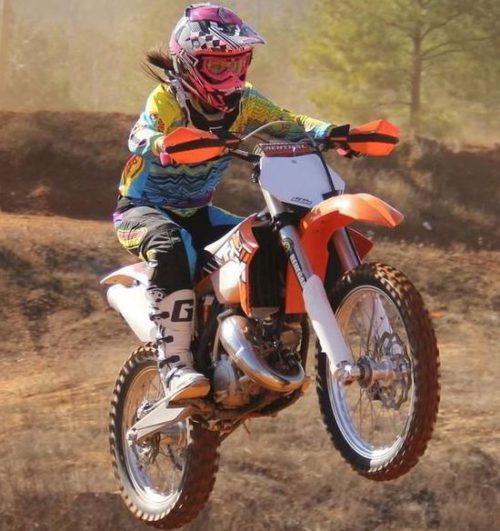 Best Women's Dirt Bike Riding Gear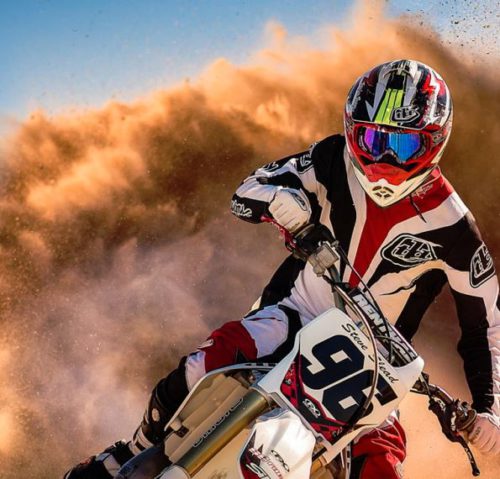 Buying A Dirt Bike Helmet – What You Need To Know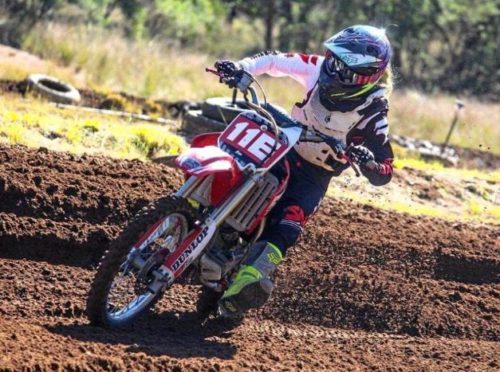 Best Dirt Bikes For Women – How to Choose
Have you purchased a women's Dirt Bike helmet that you can highly recommend? Let us know your thoughts below.
Please follow and like us: