Are you looking to Bling your Dirt Bike?
Do you own a KTM, Husqvarna, Yamaha, Kawasaki, Honda, or Suzuki? Look no further.
When I came across MOJO MotoSport and looked into these products, I was so impressed with the quality and workmanship, I couldn't help myself, I had to write a review.
I have been riding and racing dirt bikes for over 30 years, and coming from a Design/Engineering/Machine shop background I can appreciate a well-machined quality piece of equipment when I see it.
Nothing looks more trick on a bike than freshly machined parts to give it that 'Factory Bike' appearance.
Maybe you just want to make your mates envious.

Who Are MOJO MotoSport?
The company was started by Dylan Trent who saw the need for high-quality dirt bike parts after his 2015 Husqvarna 501 FE was blown off its side stand by a gust of wind, which broke the brake lever and bent the footpeg.
This started his search to find something better, and he finally found the CNC Billet Aluminum machined parts, which are lighter, stronger, a lot better looking, and at a reasonable price.
The guys at MOJO personally use everything they sell.
Features:
Lifetime Warranty on every MOJO branded product.
Precision CNC Billet machined parts.
Anodised Aluminum Colours available: To Suit your bike: Orange – KTM, Light Blue – Husqvarna, Dark Blue – Yamaha, Red – Honda, Green – Kawasaki, Yellow – Suzuki
Stainless steel hardware throughout
A Few of the Most Popular Parts:
Footpegs
The body of the peg is CNC Billet machined from a solid chunk of 7075-T6 aluminum which is an anodized finish.
They come with replaceable stainless steel teeth which make you feel more in control of your bike and give extra grip without destroying the soles of your boots.
The springs are also stainless steel.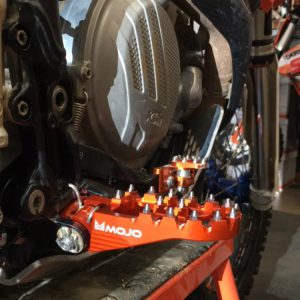 Clutch and Brake Levers
These are ergonomically designed to help reduce fatigue in your fingers. They are built to withstand the toughest abuse.
The folding design helps to reduce the chance of breakage, and the lever position to the handlebar is adjustable.
The fixing hardware is stainless steel.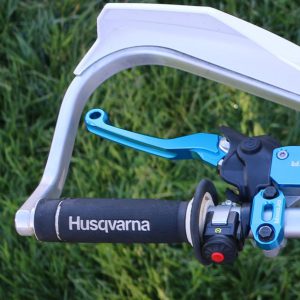 Rear Disc Guards
These are a great way to protect the rear disc rotor below the swingarm.
The caliper holder is designed for extra stiffness over the stock part, which helps the feel of the braking, and the lower guard is replaceable. The fixing hardware is stainless steel.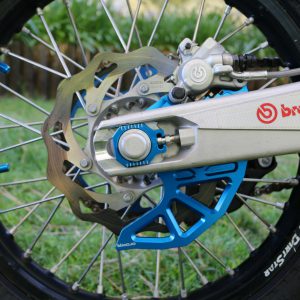 Wheel Accessories
The wheels can also be complemented with a set of Wheel Accessories
This includes sprockets, disc brake rotors, wheel collar kits, and rotor bolt kits.
Bling Kit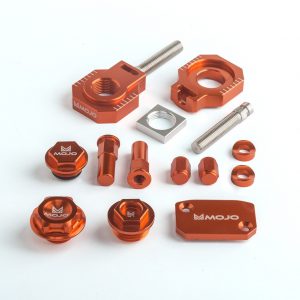 This is a 15 piece kit, which saves you about $25 if you bought all the parts separately.
The 15 piece kit includes:
Rear-axle blocks with alignment marks
Steering stem nut
Rear brake reservoir cover
Oil fill plug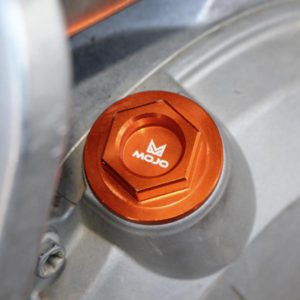 Rim Lock Nuts
Valve stem caps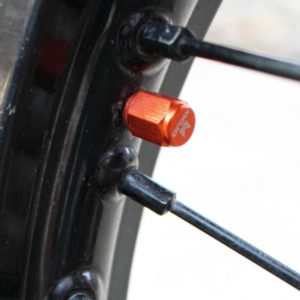 Front brake reservoir cover
Summary
If you like to customize Dirt Bikes what better place to start than by adding some anodized aluminum machined parts to your bike.
Check out the guys from MOJO at MojoMotoSport.com
I'm sure you will be as impressed as I was with the undeniable quality and precision of all of these parts.
I have given you a brief glimpse of some of the more popular items.
There's also a wide range of Riding Gear, Parts, and accessories to compliment the MOJO range.
Just select your bike's Make/Year/Model from the Fitment menu at the top of each page to make sure you select the right parts for your bike.
Related Posts: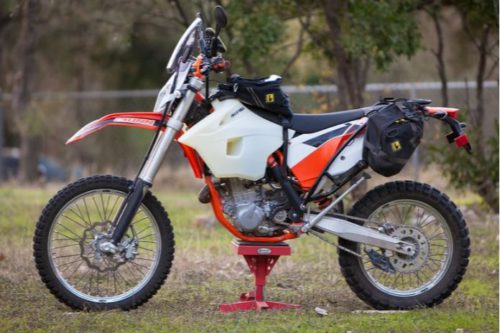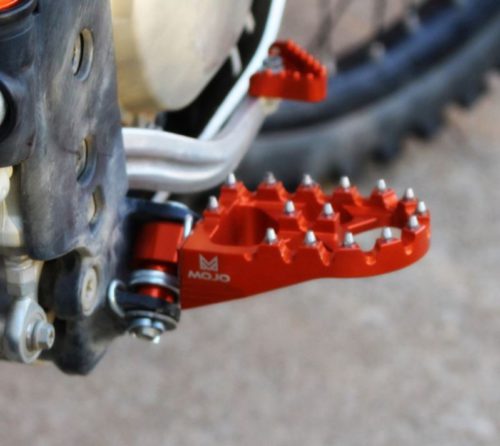 5 Best Dirt Bike Foot Pegs – Aftermarket Upgrades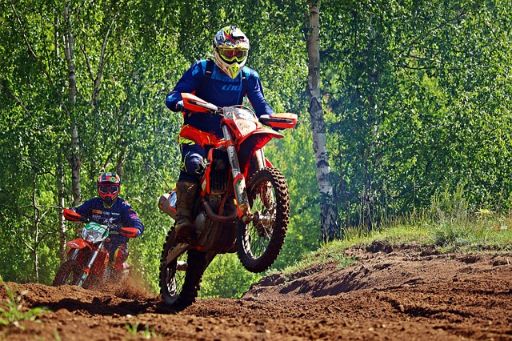 50 Handy Setup Tips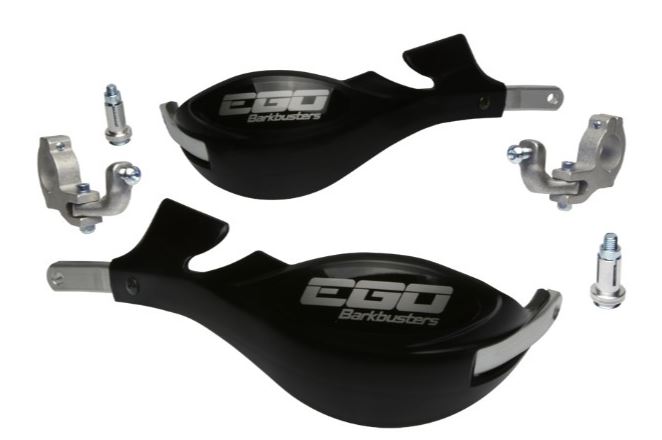 Barkbusters EGO Handguard Review
Have you added some bling to your bike or used MOJO products? What are your thoughts?
Please follow and like us: